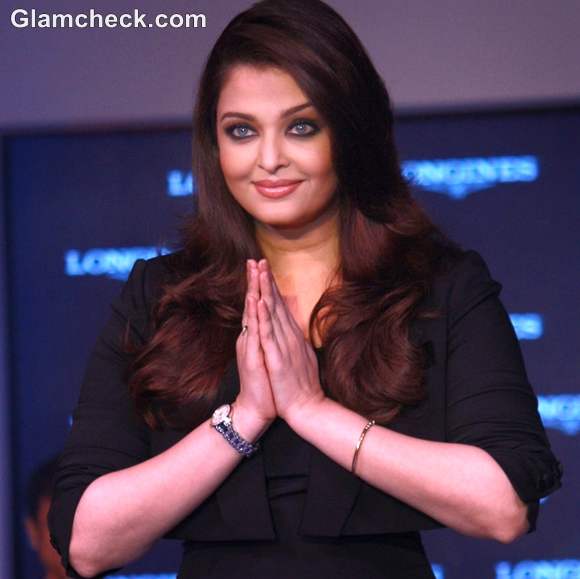 Longines Saint Imier Collection launch saw its brand ambassador, Mrs. Aishwarya Rai Bachchan unveil the new products in New Delhi. The collection derives its name from the town of Saint Imier, Switzerland , the hometown of Longines, the fine watch making company.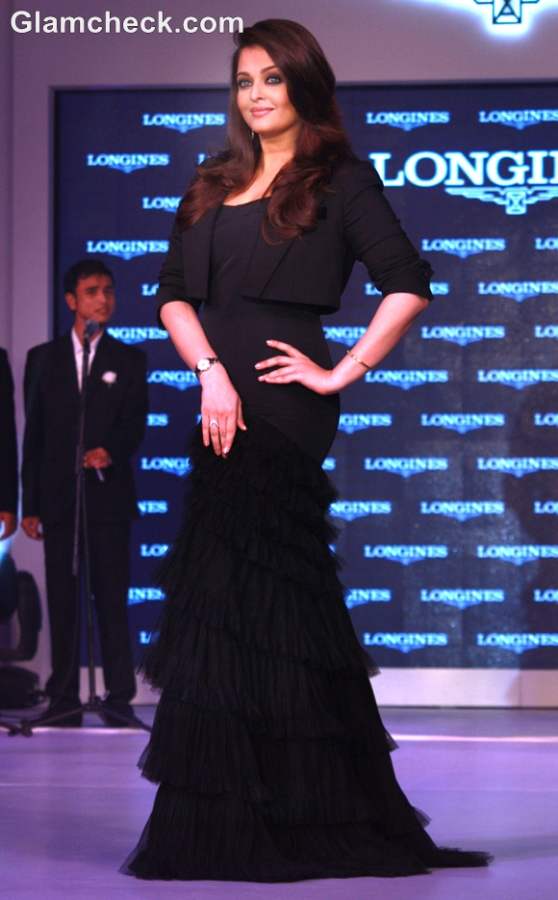 Aishwarya Rai Bachchan at the Unveiling of Longines New Saint Imier Collection
Longines Saint Imier collection represents the horological traditions of the watch-making town and its exquisite craft. The sleek watches have a reputation of their own. Longines produces one of the finest Swiss watches in the world and the unveiling of its new collection titled, Saint Imier saw some excellent and elegant timepieces.
Style Identity
 Black Couture
She Wore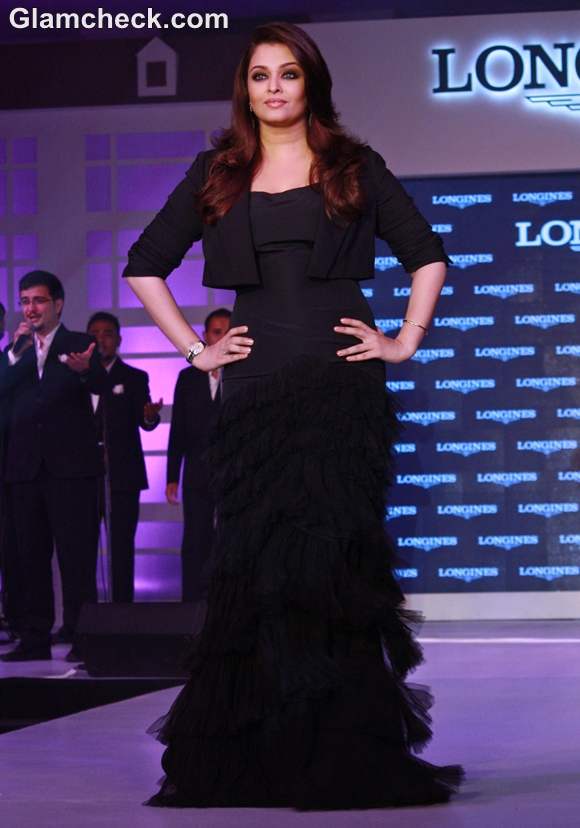 Aishwarya Rai Bachchan black dress Longines New Saint Imier Collection
The lady wore a Black Dior gown with tulle ruffles adorning the lower part of the gown. A black bolero jacket went well with the look. She showed off the new Saint Imier watches by Longines on her wrist. She looked as elegant as the timepieces she unveiled.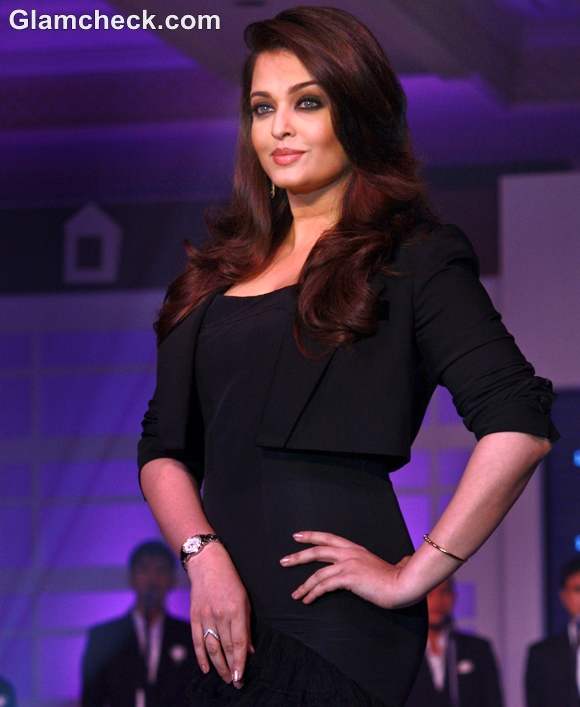 Aishwarya Rai Bachchan 2012
A glittering ring and a thin gold bangle were her only accessories beside, the fine Longine watch. She wore her hair down with her layered locks brushing her shoulders. Her appealing kohl-rimmed eyes were paired with peach lips and clear skin.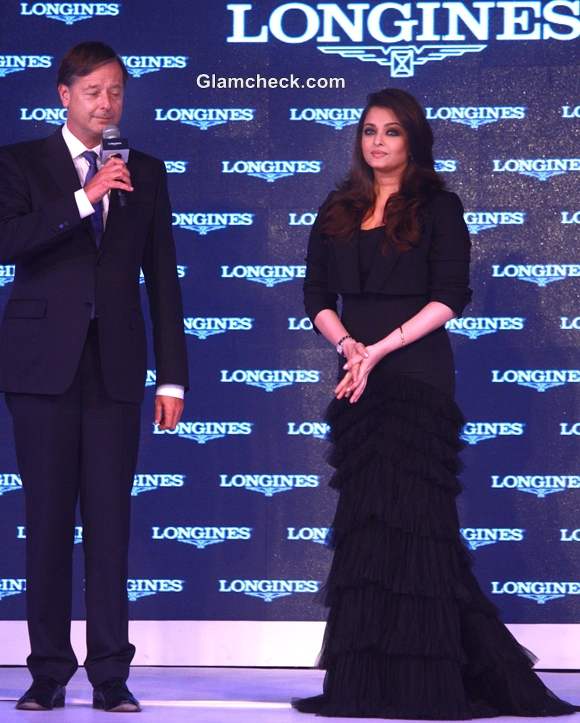 Mrs. Bachchan sure looked gorgeous. 
The Shillong choir was there at the event and they mesmerized everyone with their performance. We loved them too!
The exquisite Longines timepieces from the Saint Imier collection are worth a watch!
IANS