Bollywood actors Aftab Shivdasani, Vidya Malvade and Tia Bajpai were in Mumbai recently to promote their new film "1920 – Evil Returns" which is scheduled for release on November 2.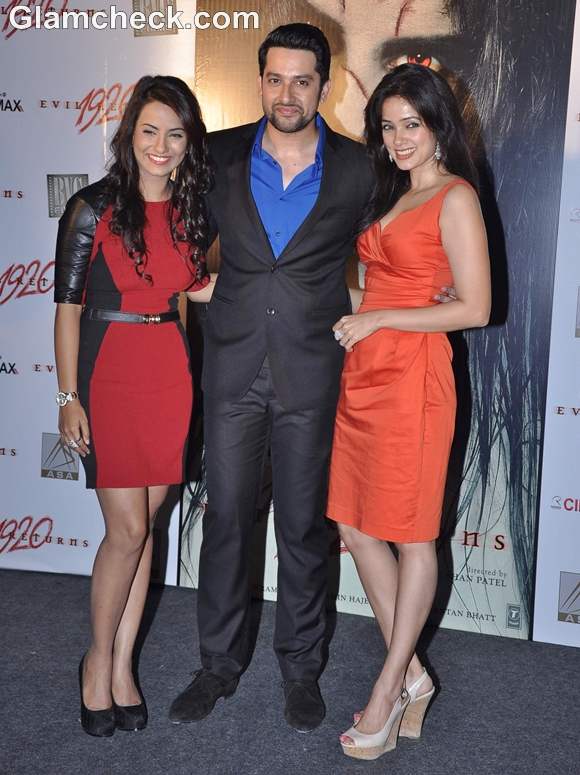 Cast of 1920 Evil Returns at Press Meet in Mumbai 
Aftab proudly posed with the pretty ladies, one in a red and black optical-illusion dress with black pumps and the other in an elegant orange number with nude wedges. The leading man himself sported a suit with a blue shirt.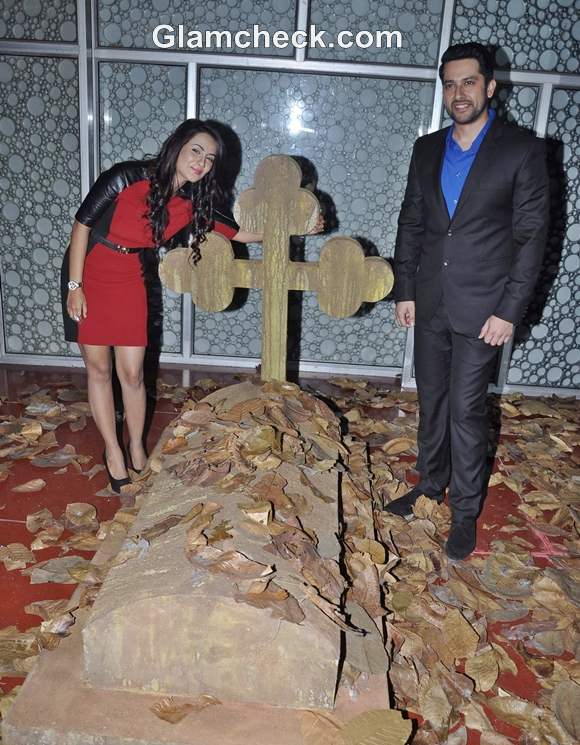 Aftab Shivdasani 1920 Evil Returns
Marketing a film today calls for gimmicks and this time was no different. The stars hung around a grave, tombstone coffin and dead leaves included, for part of the press meet.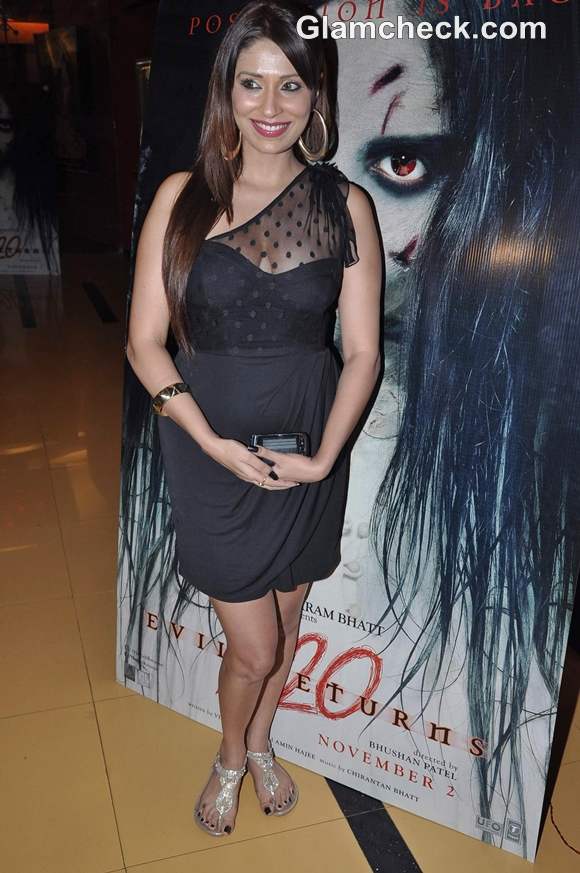 Tia Bajpai 1920 Evil Returns
Guaranteed to send chills both up and down your spine, this film is a must-see for all horror fans and fellas who want their girlfriends to cling to them.
The film is a supposed sequel to 1920, a 2008 horror film by director Vikram Bhatt. Bhatt is director of Evil Returns too but he claims that the two stories are not connected in any way and can be seen and understood independently.
IANS