Bollywood hottie and long-time youth icon Shahid Kapoor was thrilled to be the ambassador for Pioneer as they unveiled their 2013 line.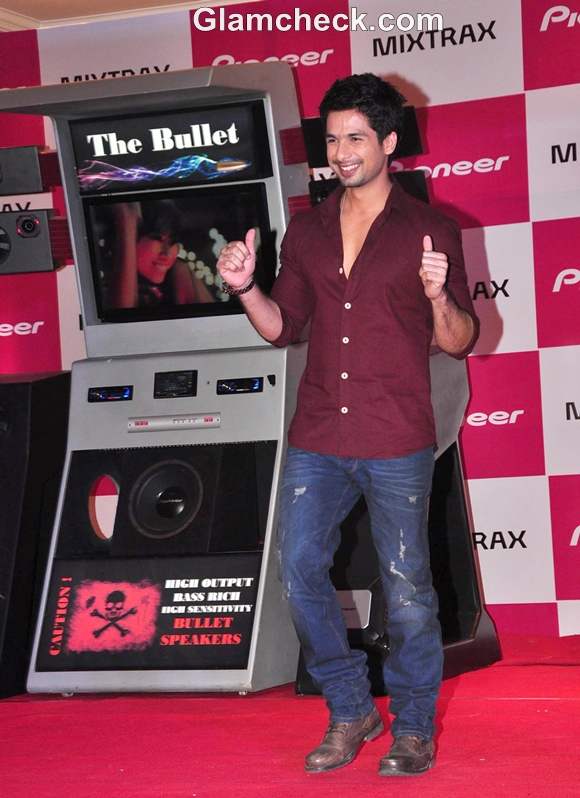 Shahid Kapoor Launches New Car Audio Range by Pioneer
The Teri Meri Kahani star was in Mumbai, India on October 16 with Gaurav Kulshrestha, marketing manager for the brand, and Toshiyuki Shindo, director of the company, to launch a new audio range which promises to take your car audio experience to new heights.
Also spotted at the launch were Miss Universe India 2011 Vasuki Sunkavalli, former beauty queen Niharika Raijadha and Bollywood producer Bonny Duggal.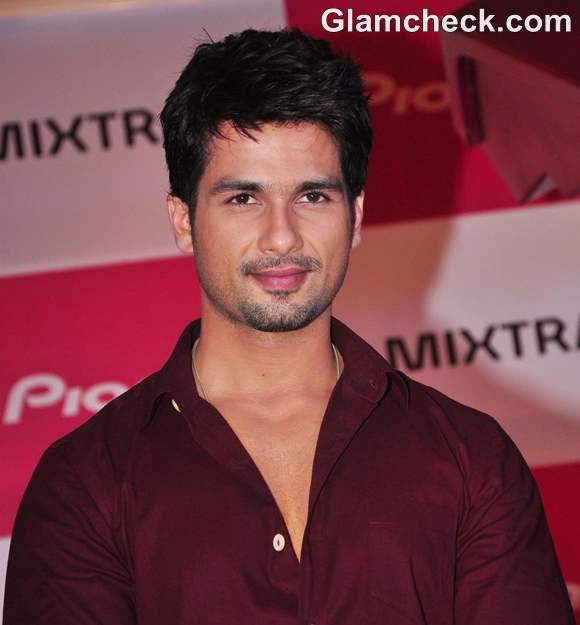 Shahid Kapoor 
The 2013 car audio products range will incorporate the latest in car audio technology, namely MIXTRAX, which will automatically add DJ beats to any track. How cool is that! Stellar sound quality is a given, of course. Shahid expressed how happy he was to be at this launch, especially since he believed that music heals the soul and can do wonders for the spirit when it is heard on a system designed for exquisite sound quality.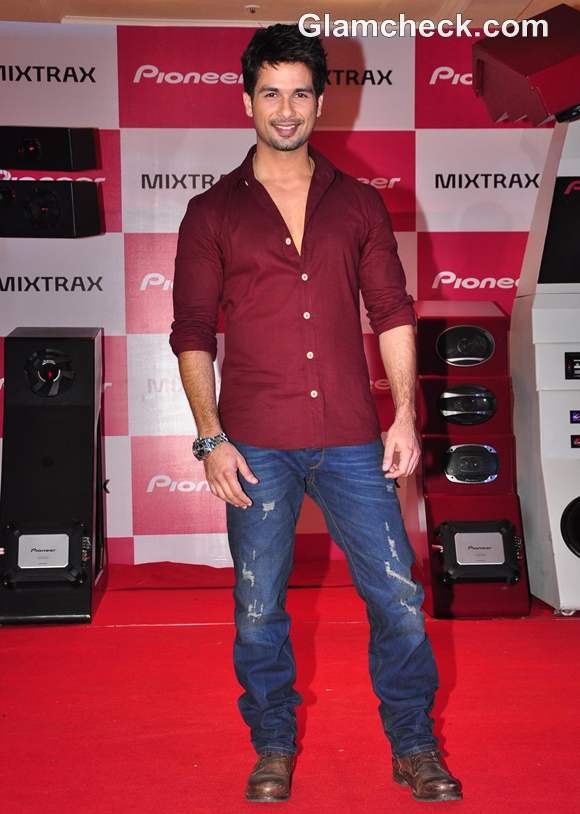 Shahid Kapoor at the launch of New Car Audio Range 2013 by Pioneer
He looked hot in ripped jeans and a maroon shirt with the sleeves folded up to his elbows. Brown boots a silver watch accessorized his laidback look.
Indian Photo Agency