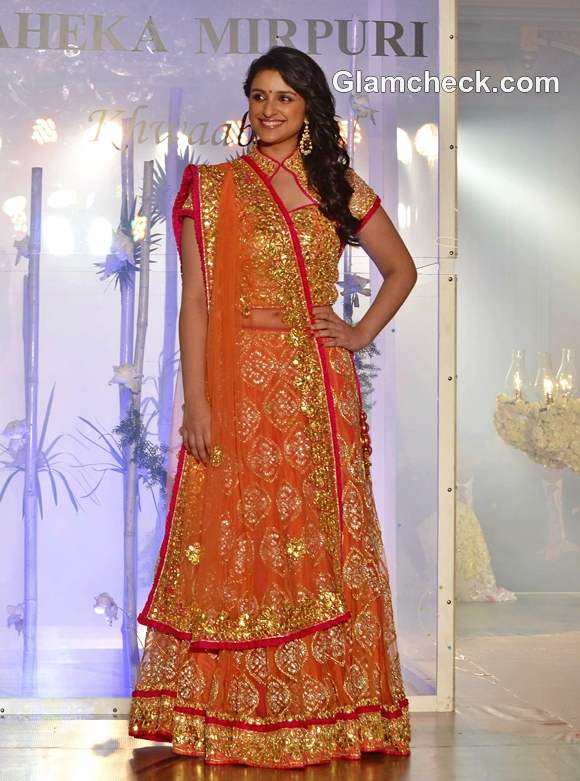 Maheka Mirpuri "Khwaab" Collection- Parineeti Chopra
Designer Maheka Mirpuri dances to the beat of her own drums. Although the prestigious Wills Lifestyle India Fashion week just went by, she chose to showcase her collection independently so that she could do things her own way.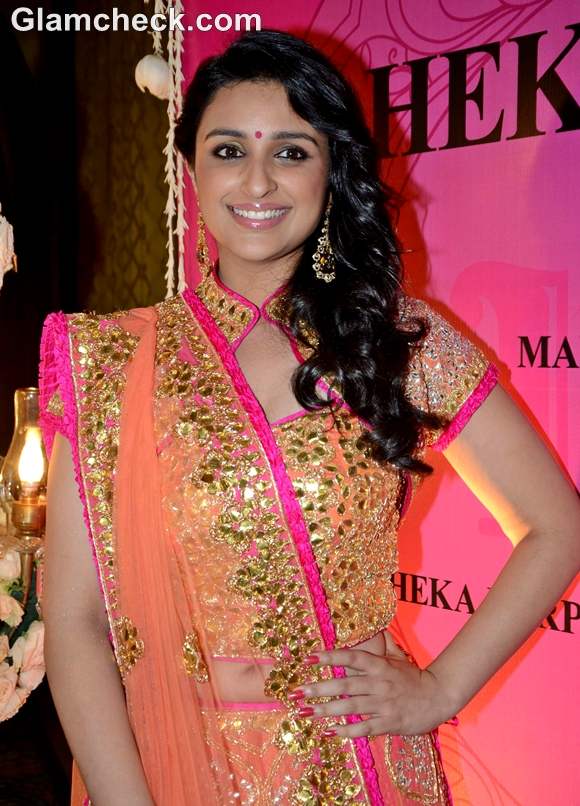 Parineeti Chopra for Maheka Mirpuri "Khwaab" Collection
Her determination was rewarded as not only did she put on a fabulous show to present her festive line on October 17, she also got Bollywood actress Parineeti Chopra to walk the ramp in one of her designs.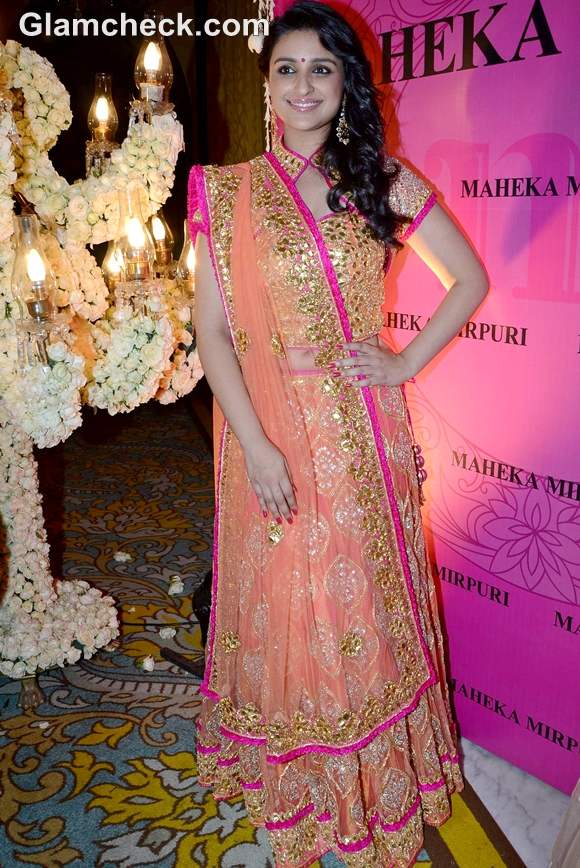 Parineeti Chopra Maheka Mirpuri Khwaab Collection
Parineeti was thrilled to be asked as she loves getting all decked up for the runway. The 24-year-old sported a gold, pink and peach lehenga. Ethnic earrings, a pink bindi and side-swept hair completed her runway look.
IANS