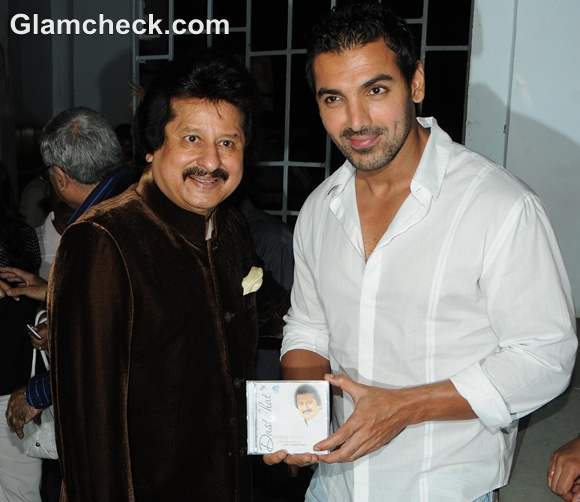 John Abraham Launches Pankaj Udhas Album "Dastkhat"
Melodious gazal singer Pankaj Udhas is back with another musical offering. The 61-year-old launched his new album titled "Dastkhat" at Sophia Bhabha Auditorium in Mumbai on October 26.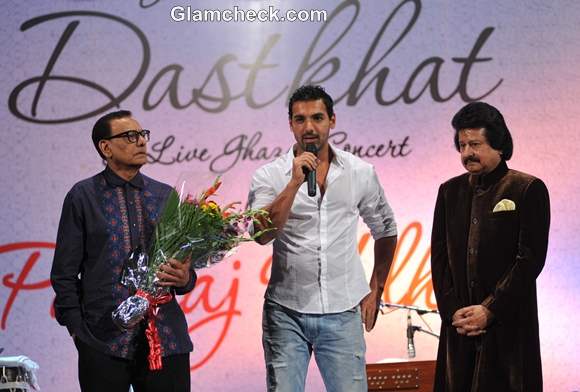 Pankaj Udhas Album "Dastkhat" launched by John Abraham
Bollywood actor and model John Abraham unveiled the album which features 7 new songs in collaboration with Janaab Faiz Ahmed Faiz.
Just to pique your interest, it includes the popular nazms Kab Tak Dil and Sheeshon ka Masiha Koi Nahin.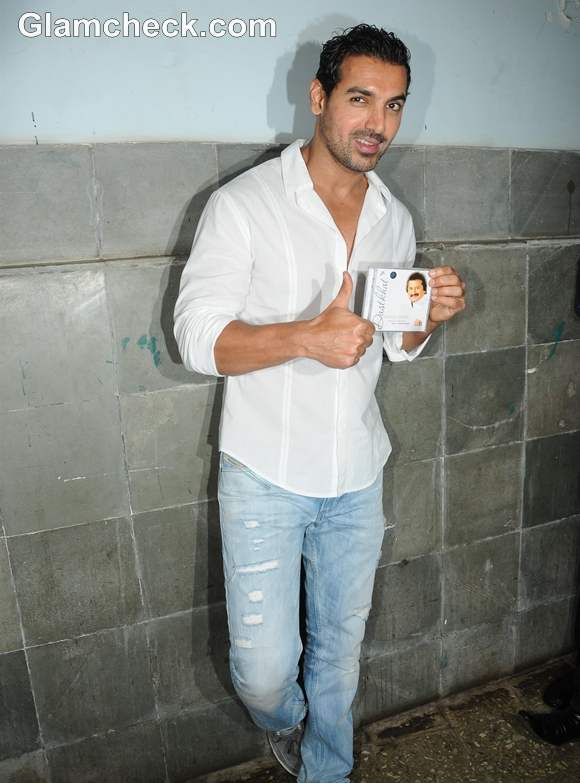 John Abraham launches Pankaj Udhas Album Dastkhat launched
Bouquets were presented to Pankaj and John at the launch after which they both posed with a box-set of the album on stage. The latter was one of the lucky few who got to take a copy of the CD home.
IANS