Just a few more days until the premiere of the romantic Hindi comedy Luv Shuv Tey Chicken Khurana and the stars are at their final stretch of film promotions across the country.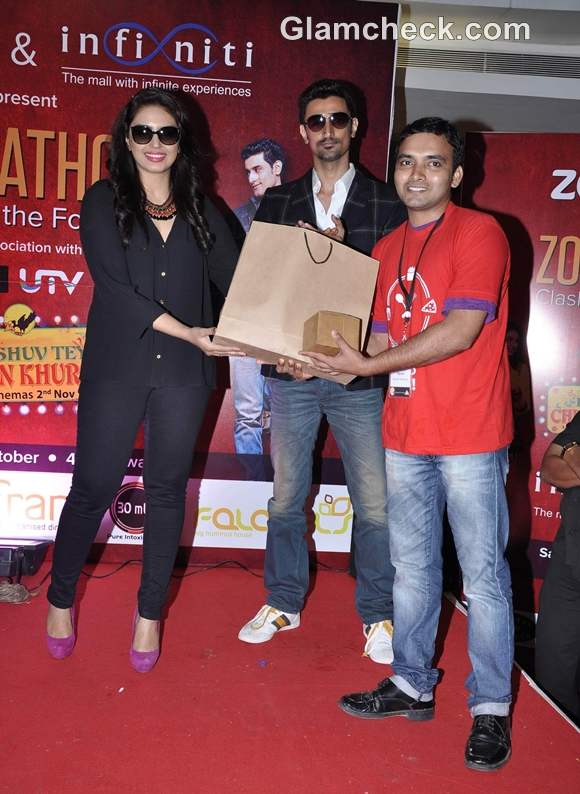 Stars of Luv Shuv Tey Chicken Khurana Promote Film
Continuing in Mumbai, Bollywood actors Huma Qureshi and Kunal Kapoor arrived at Infiniti Mall in Malad, Mumbai to interact with fans and spread the word about the upcoming release.
The film revolves around the hunt for a family recipe for, you guessed it, chicken khurana.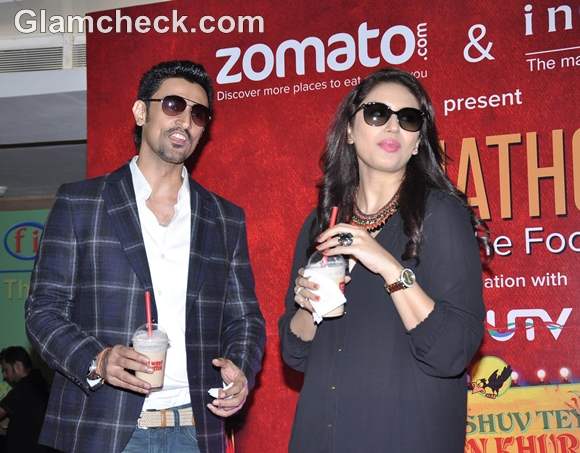 Huma Qureshi Kunal Kapoor Film Luv Shuv Tey Chicken Khurana
The stars and producers have constantly claimed that they are very excited about this film and can't wait to showcase it to an audience.
We're sure people will be flocking theatres ahead of the Diwali holidays to catch this family movie. FYI, it releases on November 2 so go give it a look-see if you have time this weekend.
IANS