Popular tech and gadgets make their way to India only after the rest of the world has already gotten on the bandwagon. Kinda unfair, but the wait makes the reward sweeter, especially when the product we're waiting for is the latest iPhone.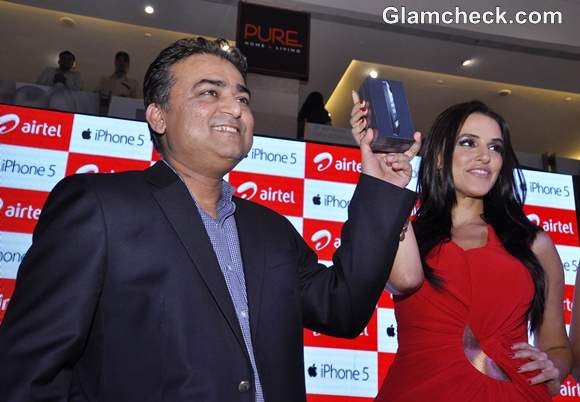 Neha Dhupia Launches iPhone 5 in New Delhi
The much-awaited, faster, sleeker iPhone 5 was unveiled by Bollywood actress Neha Dhupia and CEO of Bharti Airtel, Rohit Gothi in New Delhi on November 2.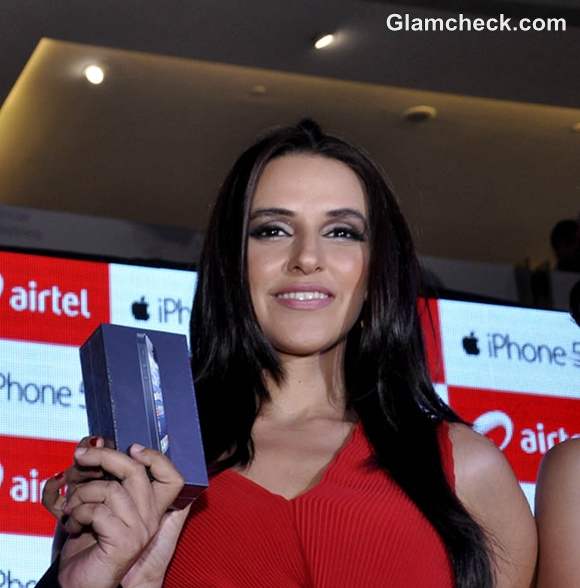 Neha Dhupia at iPhone 5 in New Delhi launch
The iPhone 5 is priced at Rs. 45,000. If you're in Mumbai, Bangalore or Delhi, you can head to your nearest Apple store to check it out. The rest of India needn't despair; the phone will probably available through online shopping sites soon enough for a lower price so everybody wins. Naysayers claim that the smartphone has too high a price tag for the Indian market, but the rush at Apple stores on the day of the launch proved otherwise. Plus, it's just a few days till the festival season of Diwali so Apple franchise owners are anticipating huge demands.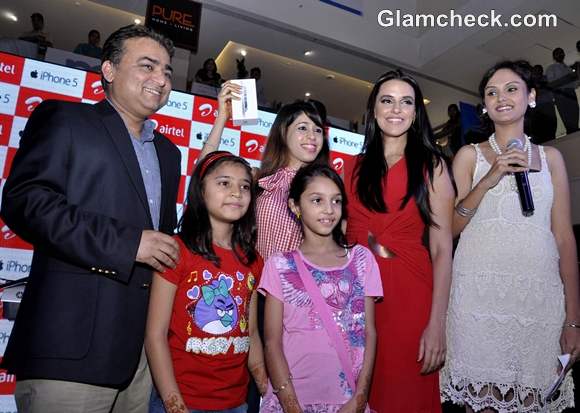 Neha Dhupia Launches iPhone 5 New Delhi
Meanwhile, check out lovely Neha at the launch. She was rocking a sleeveless, knee-length red dress with twisted gold belt detailing on the waist. Red nails and silky smooth tresses saw her bringing all of her B-town glam to the fan-filled do. Fans of the iPhone, we mean.
IANS