Indian model and actress Aditi Gowitrikar made quite an impact as she arrived for the Blenders Pride Fashion Tour 2012 in Mumbai, India on November 4.
Her look
Graceful Glam
What she wore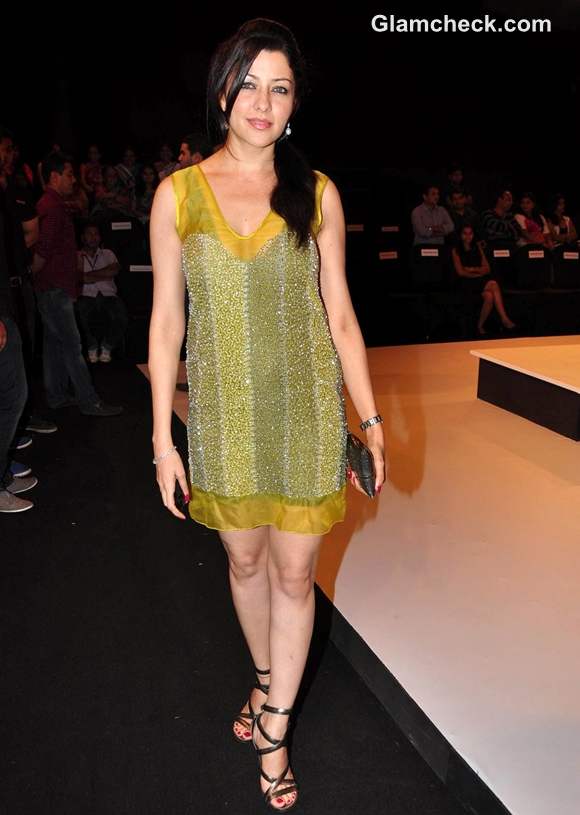 Aditi Gowitrikar at Blenders Pride Fashion Tour 2012 Mumbai
Aditi donned a sleeveless, V-neck, sequinned lime green dress with sheer fabric on the high hem and neckline. She sparkled in more ways than one! The shade of green flatters her dewy skin, also serving to highlight her famous light eyes.
She allowed the dress to be the focus of her ensemble by ensuring that her accessories were pretty but subtle in their allure – a delicate diamond bracelet, drop earrings, a black watch, strappy heels and a sequinned black clutch purse.
Her nails were painted bright red, the vibrant accents adding both texture and a dimension of playfulness to the mood of her look.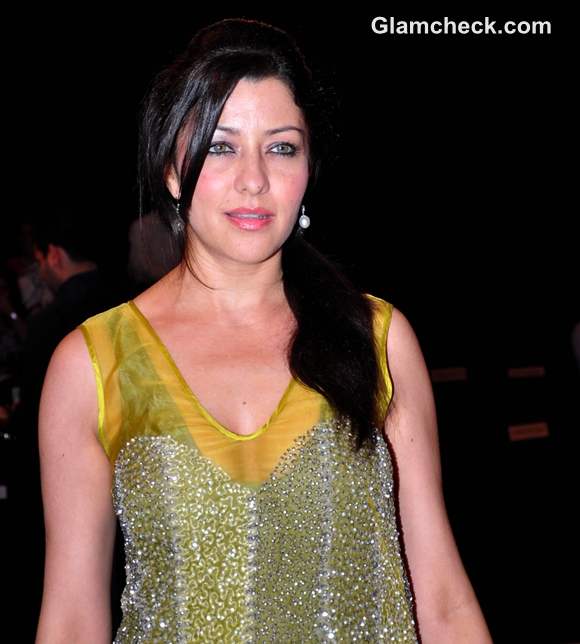 Aditi Gowitrikar at Blenders Pride Fashion Tour 2012 Mumbai
The 36-year-old beauty accentuated her peepers with black eye liner and touched up her lips and cheeks with a hint of pink. Her black hair was styled half-up, half-down and swept over one shoulder, her grown-out bangs curled to the side of her face exuding softness and femininity.
There were less than a handful of women on the red carpet who could match her inherent sophistication!
Indian Photo Agency