Goa based designer Wendell Rodricks had the beautiful Evelyn Sharma as the Showstopper. The collection had splashes of red, neon pink, hot pink, yellow and orange. The collection was displayed at the Grand Hyatt in Mumbai.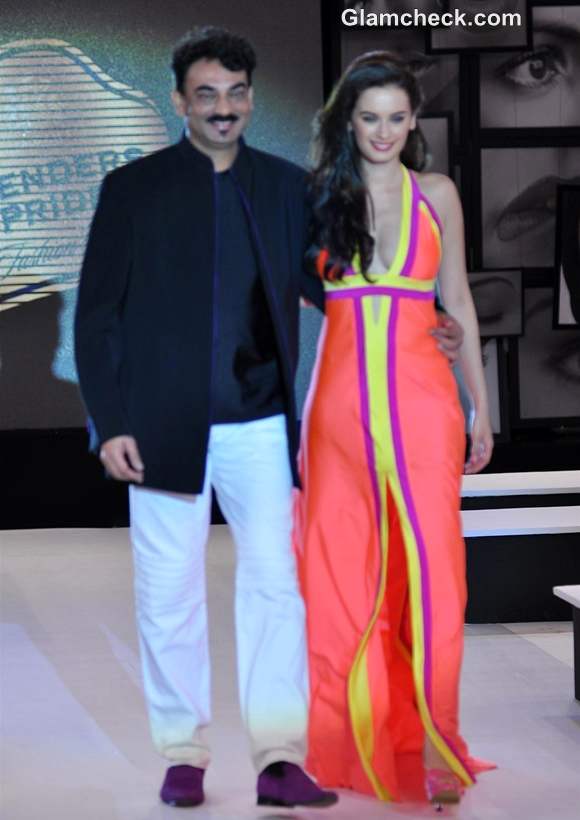 Evelyn Sharma Walks for Wendell Rodricks at Blenders Pride Fashion Tour 2012
Evelyn Sharma wore a summery gown with a slit in the front. The neon colour scheme revolved around orange, yellow, and purple. The halter gown had an empire-line of yellow and neon.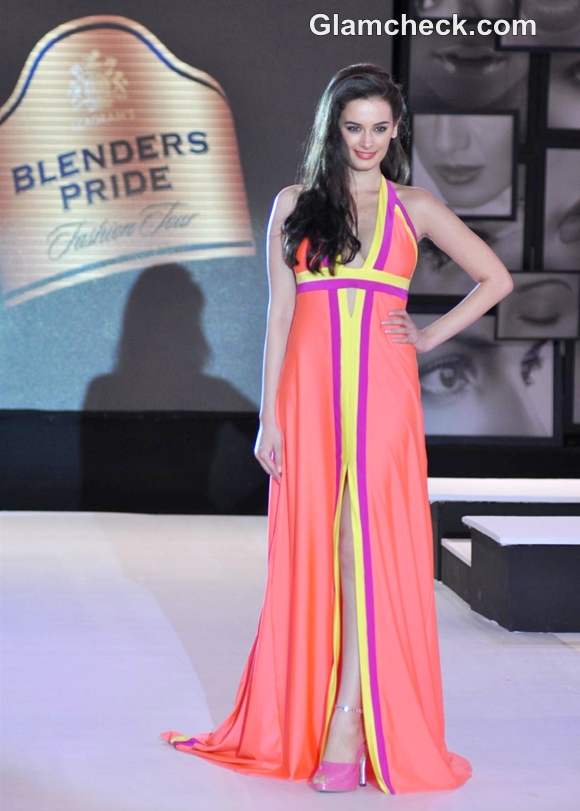 Evelyn Sharma Wendell Rodricks at Blenders Pride Fashion Tour 2012
The accessory consisted of a pair of neon pink heels. The showstopper looked gorgeous in the breezy summer dress.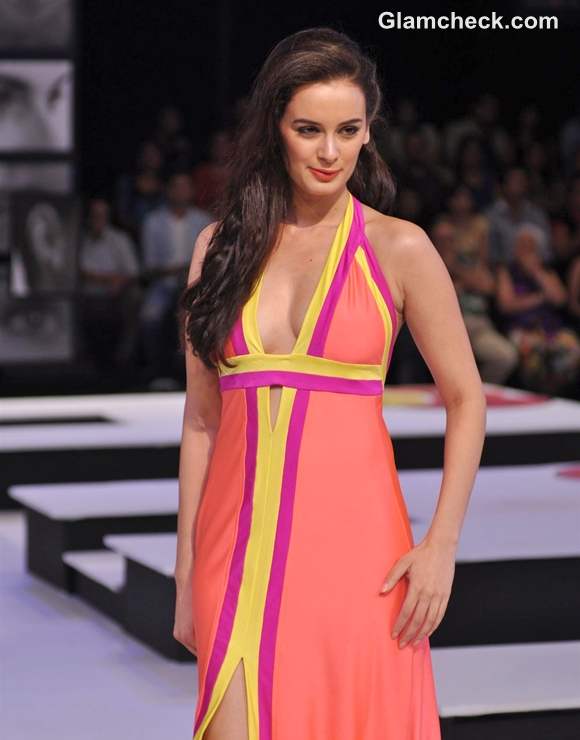 Wendell Rodricks Blenders Pride Fashion Tour 2012 mumbai Evelyn Sharma
Hair & Makeup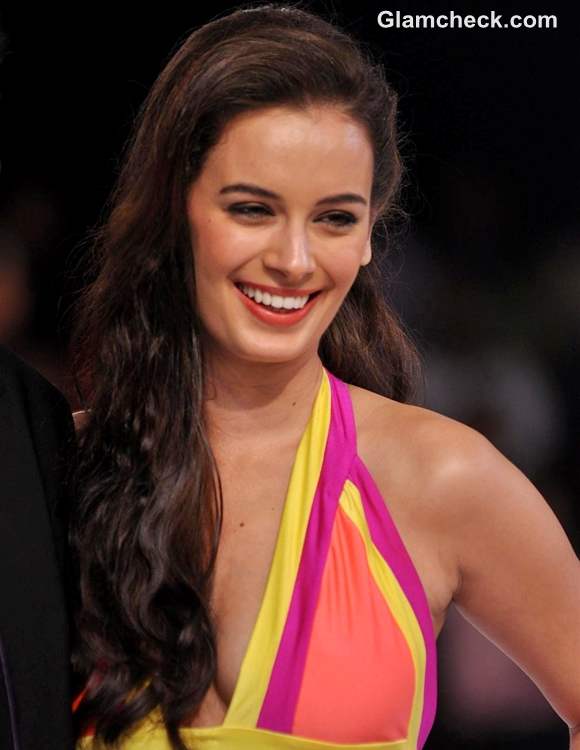 Evelyn Sharma looked pretty in side-swept hair. The make-up was soft with kohl-rimmed eyes and a pop of coral on the pout with a hint of peach on the cheeks.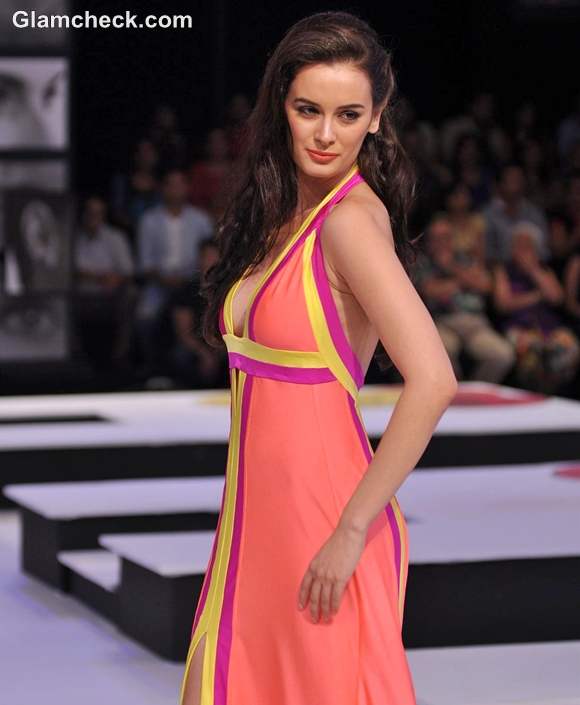 Wendell Rodricks show Blenders Pride Fashion Tour 2012 Evelyn Sharma Mumbai
The collection was sexy and very resort. You could slip it on a beach party or lounge. It is such a versatile collection and Wendell Rodricks seems to excel in it. We at Glamcheck are totally in love with Wendell's fabulous, clean and versatile designs.
IANS