Bollywood actress Chitrangada Singh is familiar with jeweller Nirav Modi's work. After all, she donned a few pieces from the bridal colelction when she was photographed for the November issue of L'Officiel magazine, a stunning shot for their feature story The Princess Bride. Which is perhaps why she happily attended the special Nirav Modi jewels event at Kamala Mills Compound in Mumbai yesterday looking like something out of a fairytale.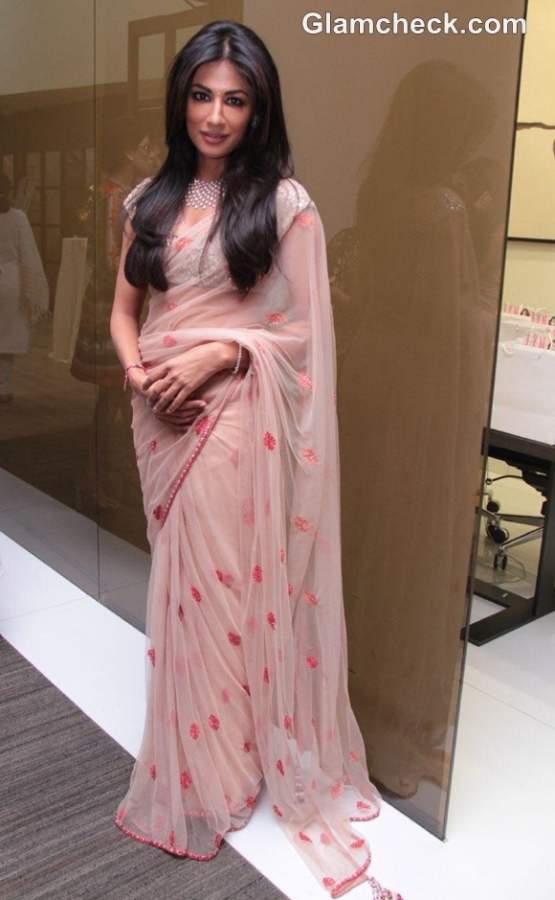 Chitrangada Singh in Pink Net Sari at Nirav Modi Jewels Event
The lithe beauty looked beguiling in a salmon pink net sari with a sequinned silver blouse. So soft, so delicate, so feminine! The pretty color transformed the usually sultry siren's look completely.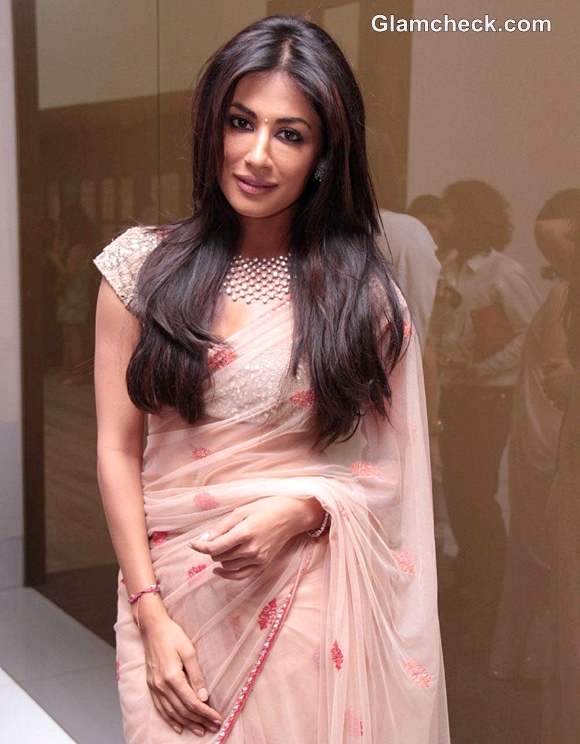 Chitrangada Singh at Nirav Modi's Jewels Event
She sported a silver statement necklace, silver earrings, a silver bracelet and a silver dot bindi to accessorize. We're pretty sure her shoes were silver too, but we couldn't catch a clear peek to confirm.
Don't miss her totally gorgeous nude manicure!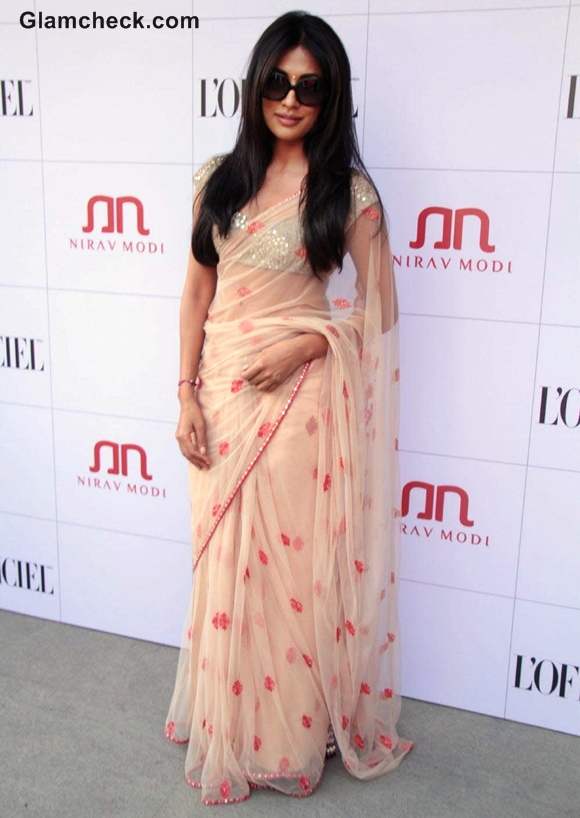 Chitrangada Singh in Sari at Nirav Modi Jewels Event
Her brown hair was left loose and wavy from a center parting, the copper highlights making her look absolutely stunning. Lined eyes and a subtle rose lippie completed her look.
IANS