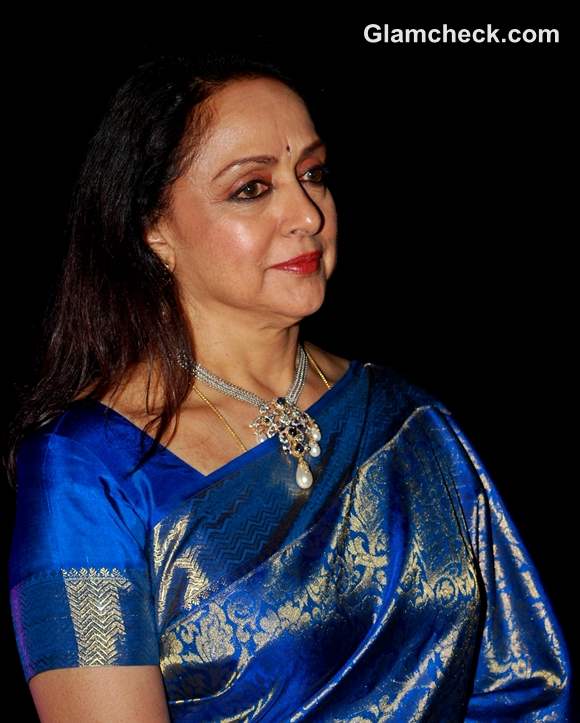 Bollywood actress and nationally-acclaimed bharatnatyam dancer Hema Malini inaugurated Jaya Smriti 2012 at the Nehru Center in Mumbai on November 16. The three-day drama, music and film extravaganza have been held each year since 2010 to pay tribute to Hema's mother Jaya Chakravarthy.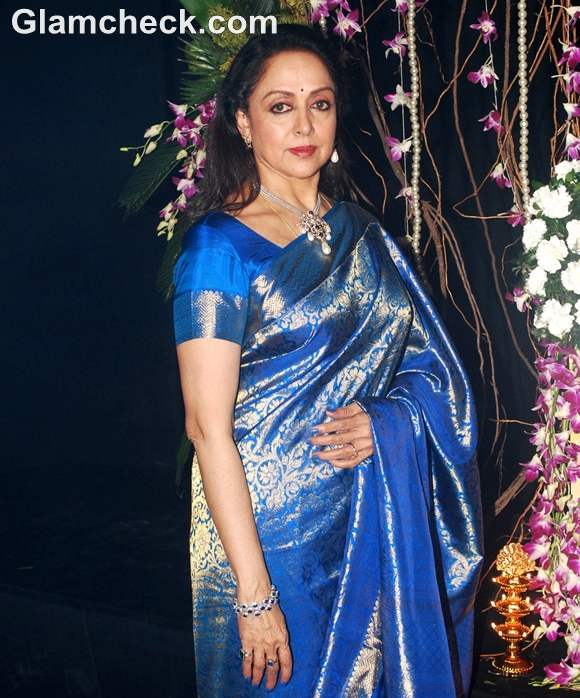 Hema Malini Inaugurates 3rd Annual Jaya Smriti
Hema wore a peacock-blue sari with gold chikan work to the inauguration. Matching blue nails and blue-stoned jewellery upped the glam. With her hair left down in a wavy style, the B-town veteran completed her look with red lips and heavily-lined peepers.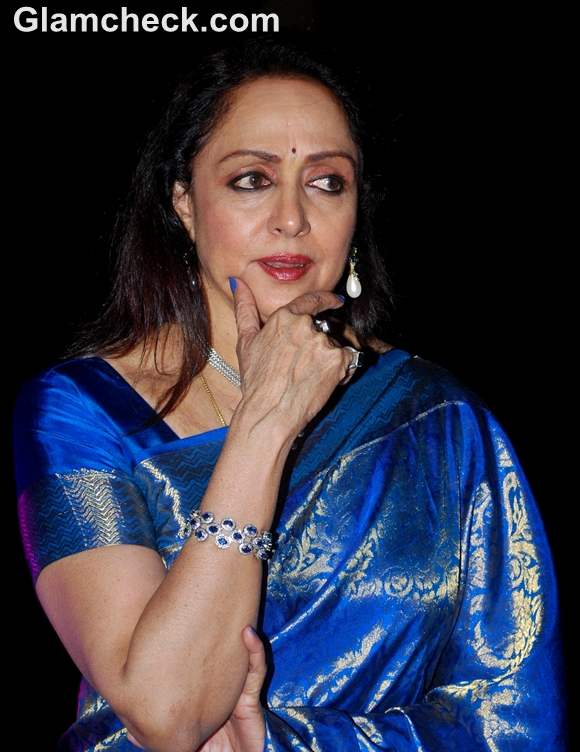 Hema Malini 2012 Inaugurates 3rd Annual Jaya Smriti
The theme this year is 'Stree Shakti' or Women's Empowerment. Several of the performances are entirely female-dominated and Hema mentioned that she was most looking forward to a performance by an all-girl band called White Lilies.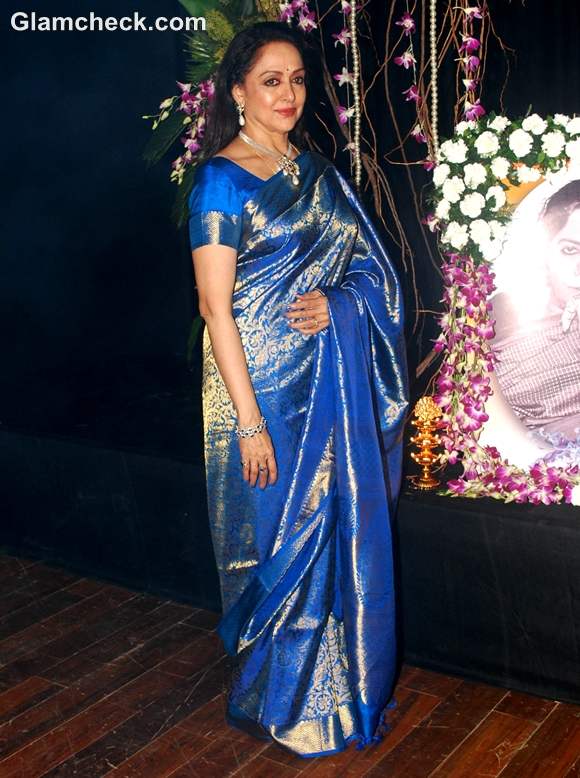 Hema Malini 
Each year, new talent is showcased and Hema said she is particularly pleased with this year's lot. Hema will also be a part of the performances along with her daughter Aahana.
IANS