Natural health advocates have long extolled the benefits of rice bran oil. But you'd be lucky if you knew where to buy it as only a few local manufacturers even bothered to bring it into the Indian market. However, that has changed with the launch of Fortune Rice Bran Health Oil in Taj Hotel, Mumbai on November 22.
Fortune is a branded oil company that you have most likely heard of. You probably stock their oil in your pantry. And they're taking the first step in making rice bran oil available on a national level and cheaper at Rs. 115 per litre as opposed to the average of Rs. 150 per litre by other brands.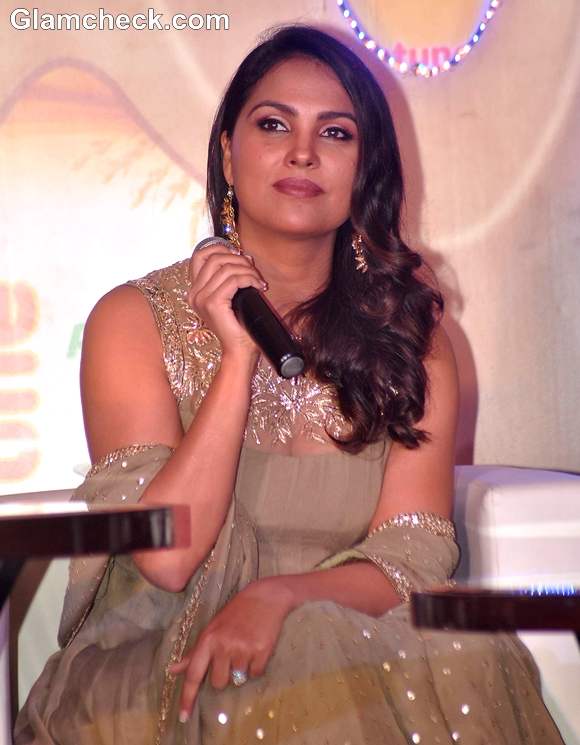 Lara Dutta Launches Fortune Rice Bran Oil
Helping them spread their message about the new product was Bollywood actress Lara Dutta who was present at the launch in a glamorous avatar.
Her Look
Traditional glam
What she wore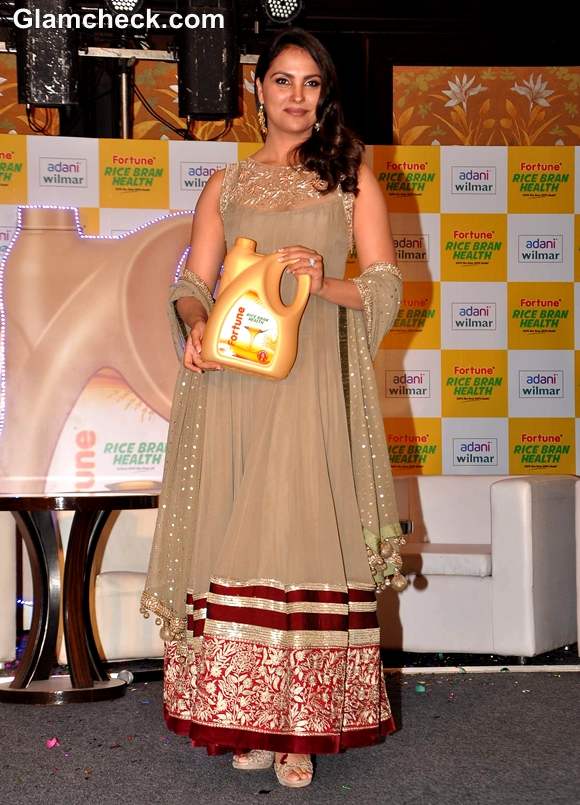 Lara Dutta Launches Fortune Rice Bran Oil in Mumbai
Lara wore a beige anarkali outfit by Manish Malhotra. The body of it was plain fabric with a few sequins thrown in here and there, but the neckline and upper bust brought the real splendour with floral gold embroidery. For a pop of sensuous color and luxury, the lower half of the anarkali was a deep red with brocade embroidery work in gold. Stunning but in no way too heavy.
The hem of her dupatta was also done up in gorgeous gold embroidery with bells on the end and splattered liberally with sequins. She accessorized with open-toed gold sequinned heels and gold dangle earrings.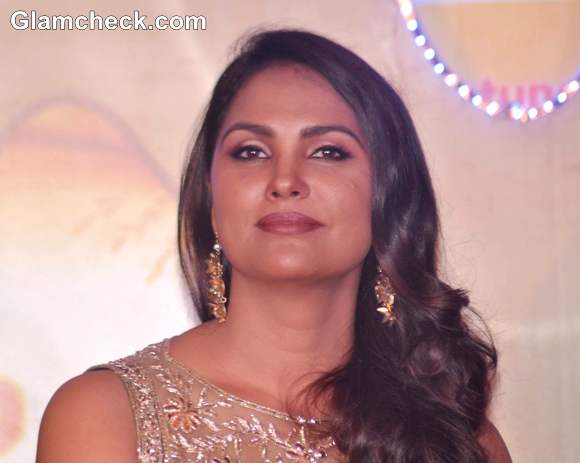 Lara Dutta fortune Rice Bran Oil launch in Mumbai
The former beauty queen went on to highlight her eyes with brown liner while mascara and a neutral eye shadow opened up her peepers. A deep pink lippie defined her pout. For the finishing touch, she styled her hair in curls and swept them over her shoulder.
IANS