Bollywood actress Neha Dhupia wowed us with another gorgeous look recently. Does this woman ever dress badly?
Her Look
Tasteful glam
What she wore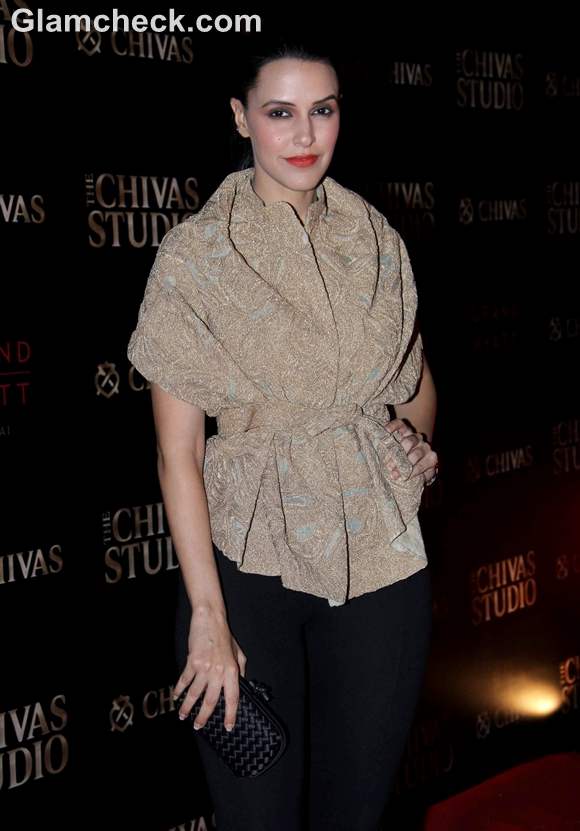 Neha Dhupia on Day 2 of Chivas Studio 2012
It's not surprising how simple her ensemble was.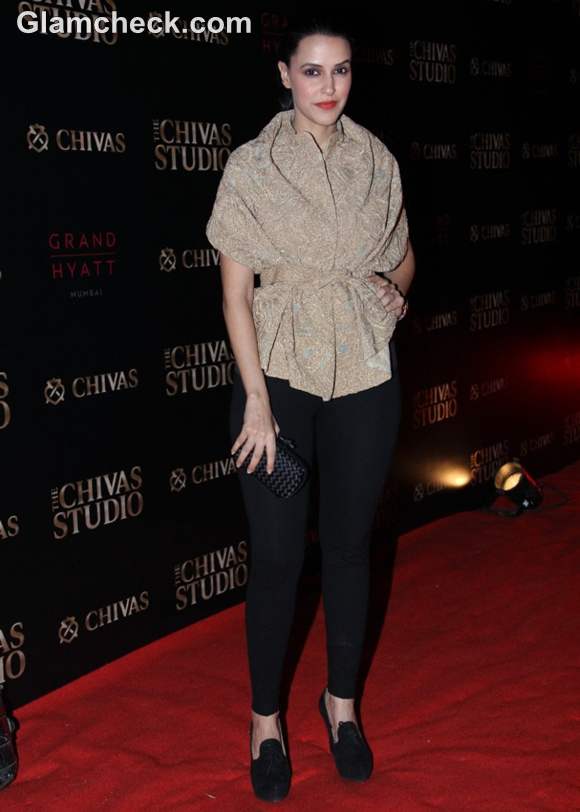 Neha Dhupia Day 2 of Chivas Studio 2012
She donned black leggings and paired them with a gold brocade wraparound top tied at the waist. The elegance and glamour of this outfit is undeniable.
Neha didn't need to do much more to highlight this look. Her hair up in a ponytail, she stuck to her favourite type of eye makeup – smoky – and finished off with the coral lippie that she's also quite fond of.
Get the Look
If you're the type who hates making a to-do about her ensemble, then Neha's look will be a life-saver when you have to spruce up. Keep a pair of good quality black leggings on hand at all times. Also buy one or two select blouses which feature heavy sequin work. This way, you won't panic when you have to go to a party. Simply slip into the hassle-free leggings, select one of your blouses, put your hair up in a ponytail and you're out the door.
IANS