As Bollywood actor Akshay Kumar makes the necessary rounds to promote his latest film Khiladi 786, he seems to be feeling the need to up the hype around them. Which may be the reason that his latest promotion at Mithibai College Grounds in Vile Parle, Mumbai with his o-star Asin was peppered with controversy.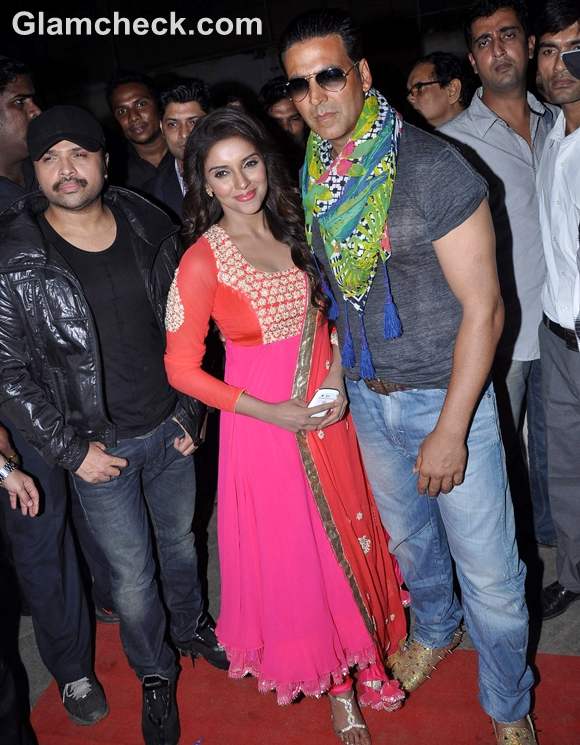 Akshay Kumar Asin Promote Khiladi 786 at Mithabai College
The duo arrived in avatars very typical of a Bollywood film – he all rugged and macho in blue jeans and a fitted tee and she all darling and traditional in a coral and pink anarkali featuring a little zardozi work here and a little embroidery there.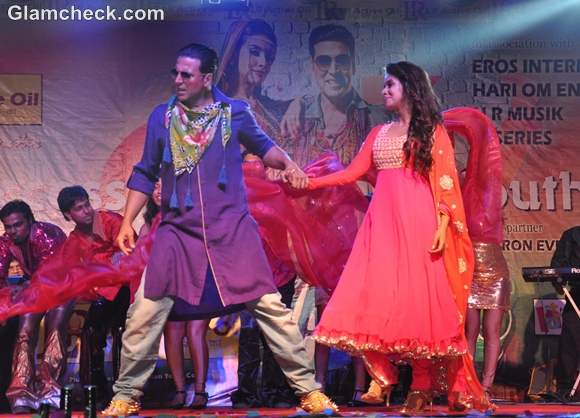 Akshay Kumar Asin Promote Khiladi 786 Mithabai College
Promos usually involve antics, gimmicks or at the very least some naach-gaana to entertain the audience. Akshay and Asin opted for the latter at this one, breaking into a dance to a song from their film.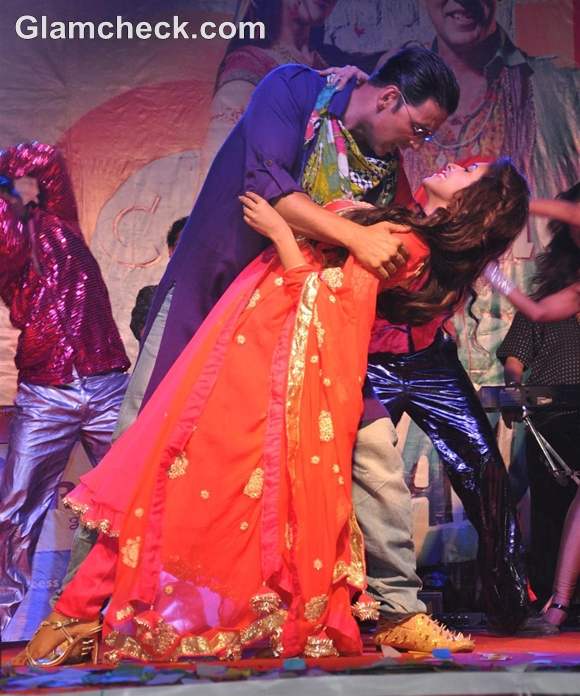 In the middle of the number, Akshay dipped Asin (allegedly, that wasn't in the choreography) and ended up kissing her neck. If she hadn't thrown her head back, that kiss would have landed on her lips and probably led to another Shilpa Shetty/ Richard Gere type of backlash.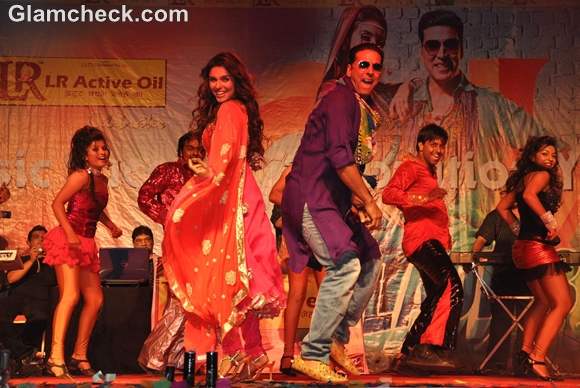 There have already been several comments from catty columnists who are calling this a cheap attempt at garnering publicity. But maybe it was just harmless jocularity between friends, no? After all, both Asin and Akshay have said that they have nothing but the utmost respect for each other so why would they tarnish that with cheap stunts.
Whatever it was, it got the crowd fired up and we're pretty sure a lot more folks are now waiting for the film's release on December 7.
IANS