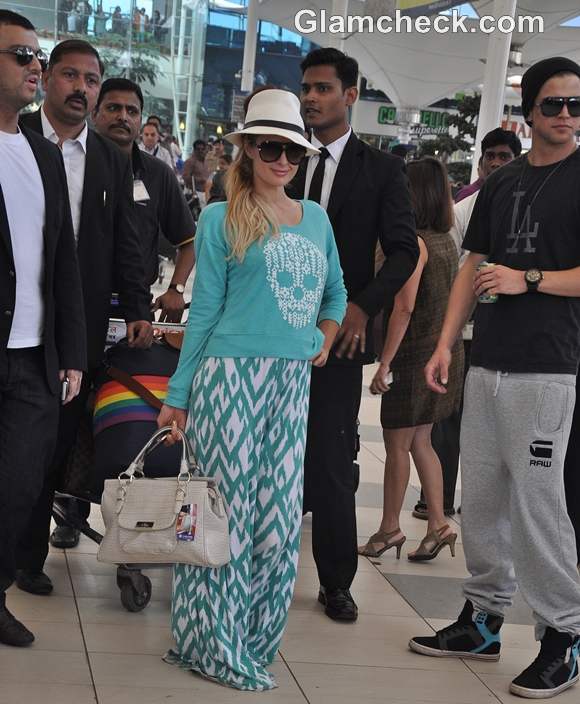 Socialite Paris Hilton just spent a few days in Goa attending the recently-concluded India Resort Fashion Week. She wasn't only one of the audiences there, she was also persuaded by Indian designers Shane and Falguni Peacock to take to the runway in their creations. In addition, she also played DJ at the event.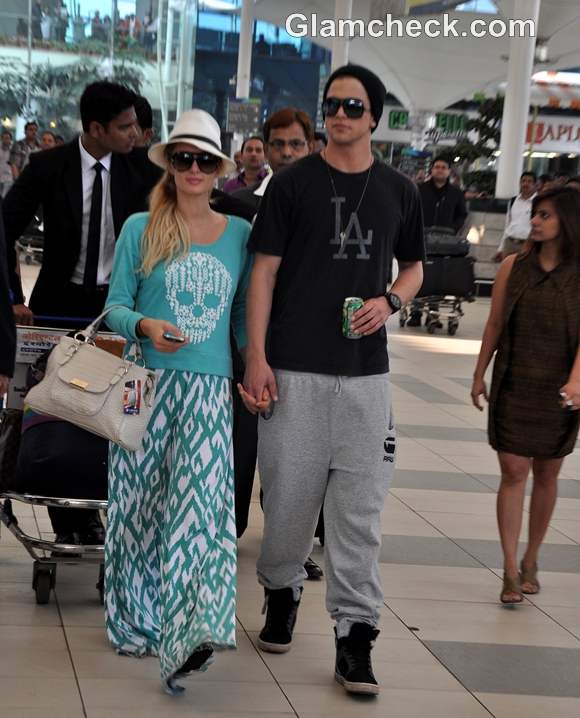 Paris Hilton Arrives in Mumbai with Model River Viiperi             
She's now hitting Mumbai with her Spanish boyfriend, model River Viiperi. The couple arrived at the Chhatrapati Shivaji International Airport in Mumbai today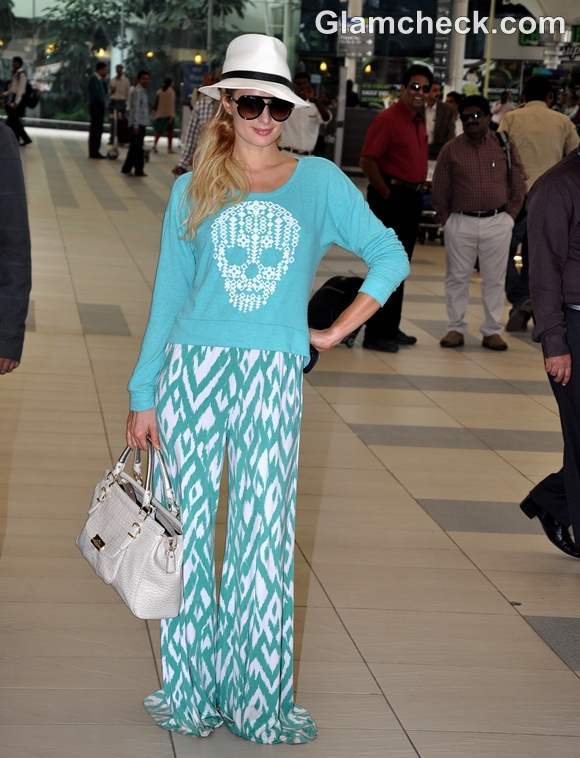 Paris Hilton in Mumbai
Taking her cue from the fashion bonanza she left behind, Paris wore blue and white palazzo pants with a full-sleeve matching blue tee featuring a skull print.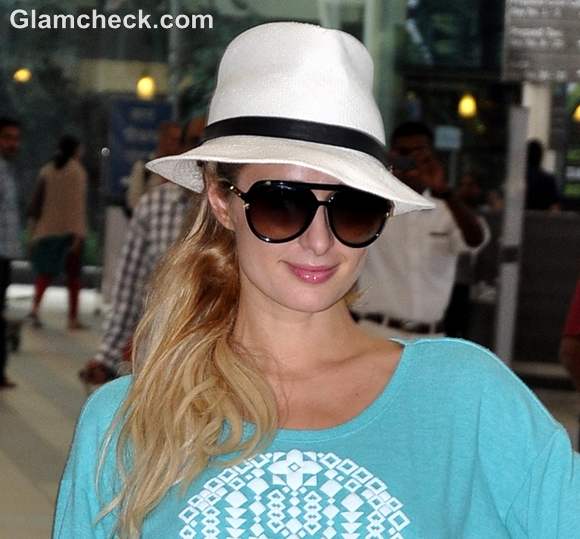 Paris Hilton in India 2012, Mumbai
She accessorized with a Fedora hat, large black sun glasses and a cream handbag. Boyfriend River was even more relaxed in baggy sweat pants, a black tee, black skullcap and dark sun glasses.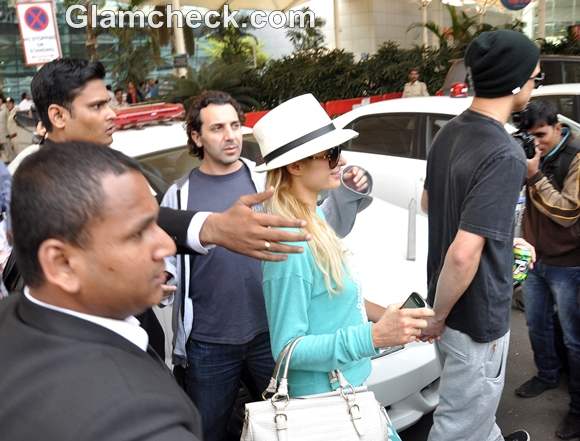 Paris Hilton in Mumbai with Model River Viiperi
Her schedule has her making a visit to an orphanage followed by some sight-seeing at the famous Siddhivinayak Temple.
IANS