Supporting the noble cause of The Teal and Pink program, Katrina Kaif made an appearance on Saturday 8th December 2012 in Bandra, Mumbai. It is an initiative by Cancer Patients Aid Association (CPAA) for women with Cervical and Breast Cancer. She met several patients on the occasion as a good will gesture.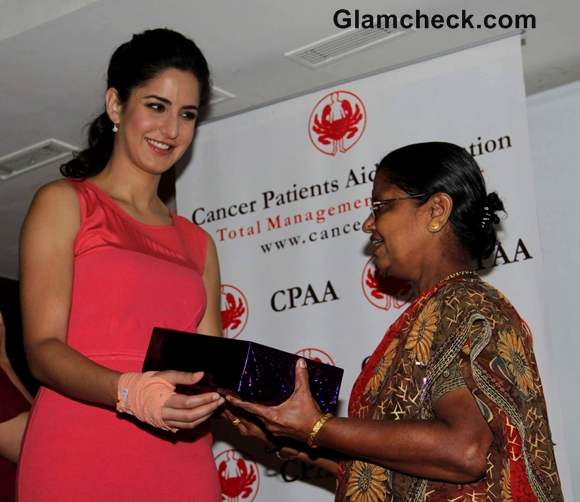 Katrina Kaif for The Teal and Pink Program
The NGO has been empathetic to cancer patients for close to half a century now and done some ground breaking work over the years. Many other stars like Vivek Oberoi, Mallika Sherawat and Neetu Chandra have been associated with the CPAA in the past for their various causes and events.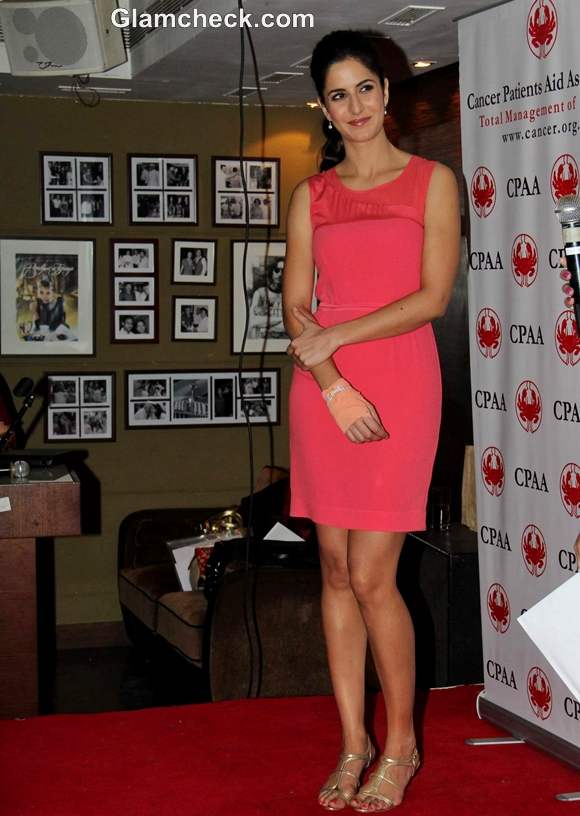 Katrina Kaif for CPAA
Katrina Kaif showed up in an elegant pink shift dress paired with delicate Metallic heels. As she is often known for her under stated fashion sense, this ensemble spoke of the same aesthetics. The sweet girl look was apparently completed with slick hair tied back, glossy pink lips and tiny drop earrings in white.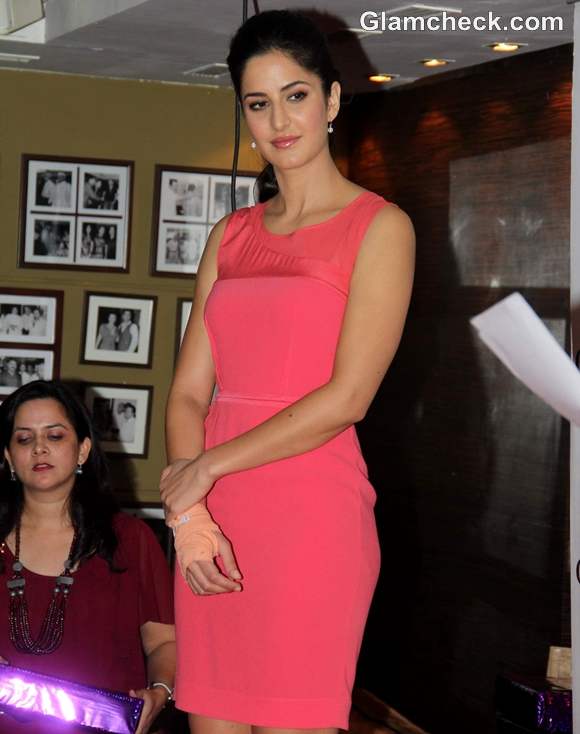 Katrina Kaif at CPAA event in Mumbai
The look was sans any eye-catching accessories but one – her bandaged wrist. The actor is all set to show her tough side in the third edition of popular action flick movie series Dhoom, opposite Aamir Khan. We hear that she tore the ligament of her right hand while rehearsing for an action sequence.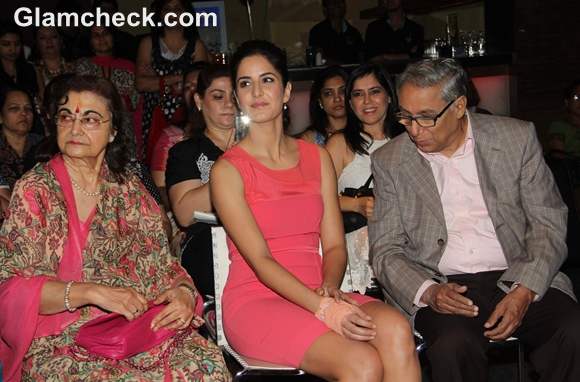 Katrina Kaif CPAA event Mumbai
Let's hope for her speedy recovery alongside all our blessings for the Cancer patients and their families.
IANS