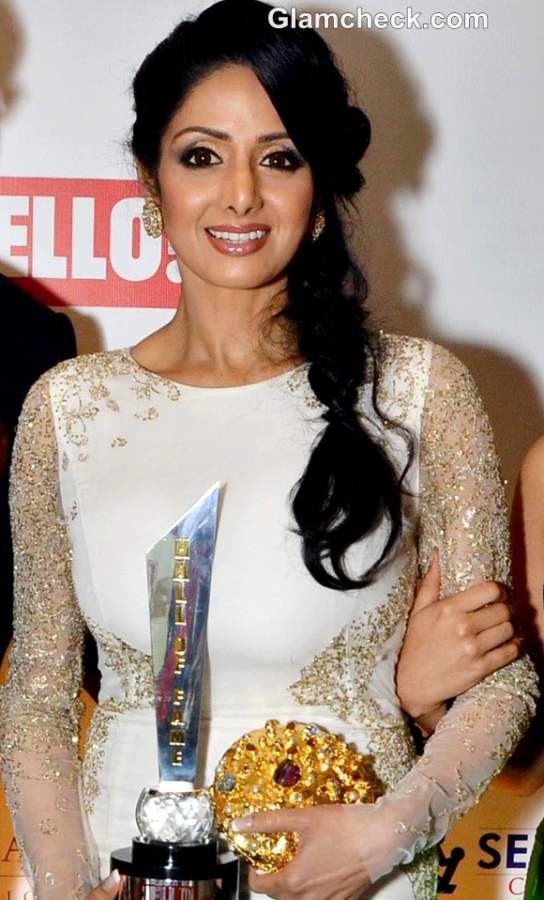 Hello! Hall Of Fame Awards 2012
Bollywood stars attend the Hello! Hall of fame awards which were held in Mumbai on the 12th of December. The hall was abounding with celebrities including, the lovely leading ladies of Bollywood, Priyanka Chopra, Anushka Sharma, Katrina Kaif, the beautiful Sridevi, and the ever gorgeous Madhuri Dixit.
Anushka Sharma in Roberto Cavalli
Nirav Modi presented actress Anushka Sharma 'The Face of the Year' Award at The 'Hello! Hall of Fame Awards 2012.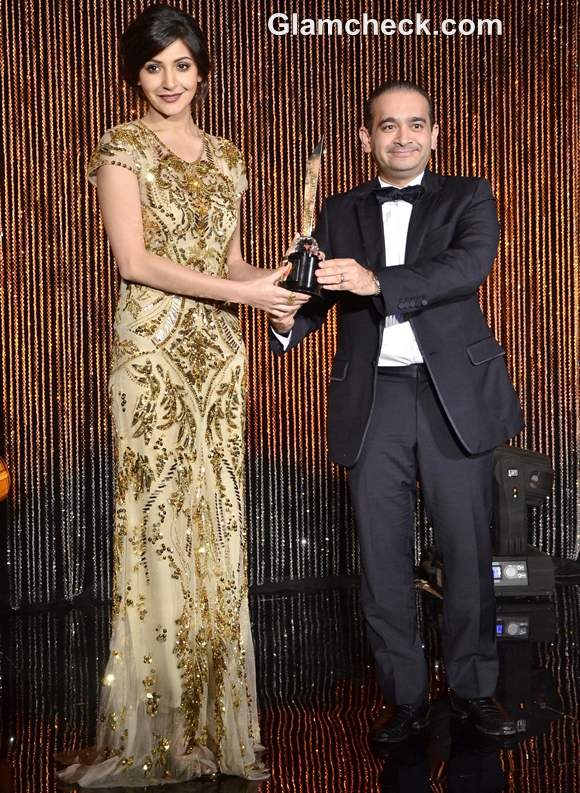 Anushka Sharma 'Face of the year Award' at Hello! Hall Of Fame Awards
The lovely Anushka Sharma wore a sheer Roberto Cavalli gown with gold sequin embellishments while receiving the "Face of the Year" award by Nirav Modi. She paired it with a gold statement ring and burgundy nails. Her hair-do was top notched in a bun. We say, she looked gorgeous!
Sridevi in Prabal Gurung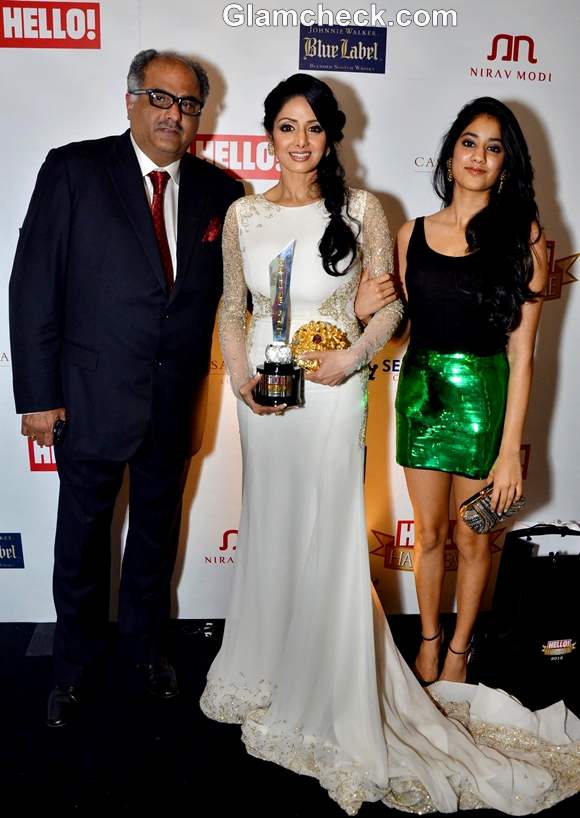 Sridevi honored at Hello! Hall Of Fame Awards
The beautiful Sridevi was spotted wearing a white Prabal Gurung gown with embellished sheer sleeves and a long tail. She accessorized her look with a gold clutch and sparkling stud ear rings. A side-braided hair-do completed her look. Jahnvi Kapoor, the daughter of producer Boney Kapoor and Sridevi was also present at the award ceremony. She wore a metallic green skirt with a black tank top and exquisite gold ear-rings.
Priyanka Chopra in Dolce & Gabbana
Vineet Jain – MD of The Times of India Group presented the award 'Versatile performer of the Year' to Priyanka Chopraat the 'Hello! Hall of Fame Awards 2012 in Mumbai.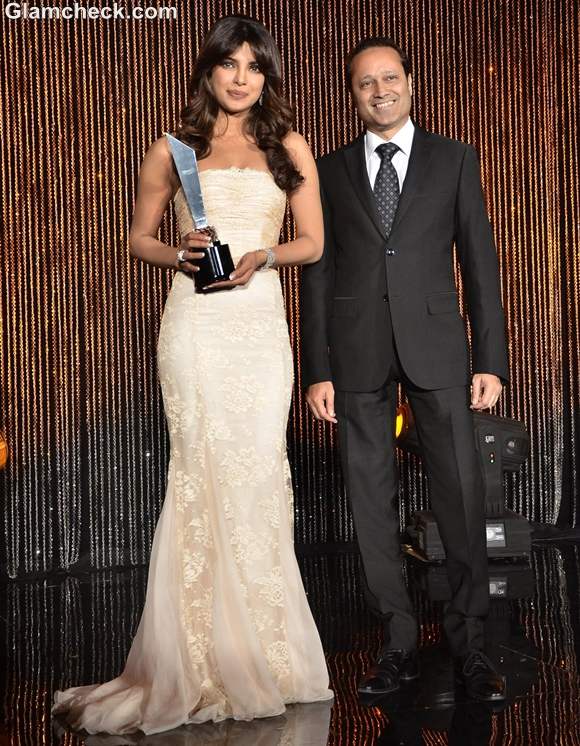 Priyanka Chopra 'Versatile performer Award' at Hello! Hall Of Fame Awards
Priyanka Chopra looked appealing in a blush Dolce & Gabbana lace gown. She wore some magnificent pieces of jewellery from Anmol like a sparkling bangle, earrings and a statement ring. She kept her golden locks open and had a beautiful matte pout. She was handed the 'Versatile Performer' award by The Times Of India MD, Vineet Jain. We loved her style!
Indian Photo Agency