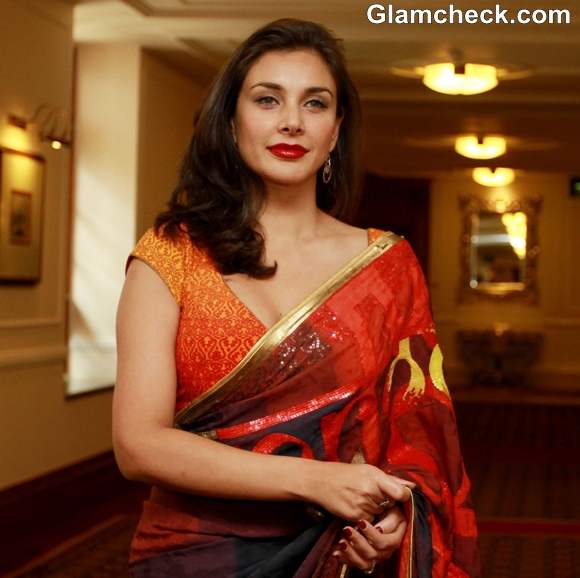 LifeCell International, India's largest and most recommended stem cell storage company, has launched India's first dual storage service, a unique initiative made possible with the inauguration of its new advanced stem cell center in Gurgaon.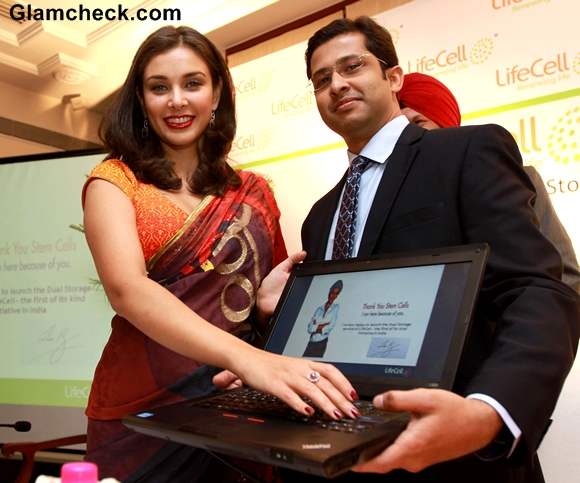 Actress, model, host, philanthropist and social activist Lisa Ray and CEO LifeCell Mayur Abhaya inaugurated the research centre on the 18th of December.
The resilient lady has fought cancer and conquered it too. A stem cell transplant cured her of multiple myeloma thus, making her healthy again. This was also the reason she was in Gurgaon to inaugurate LifeCell stem cell city.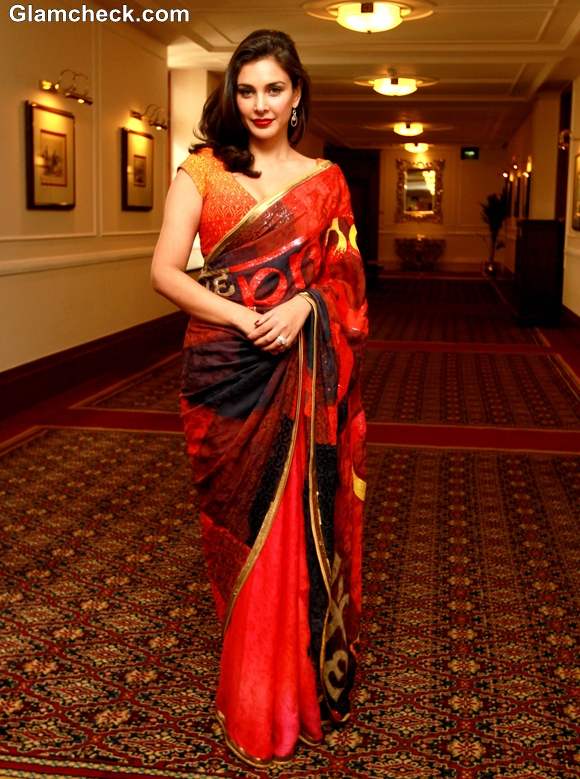 Lisa Ray Inaugurates LifeCell Stem Cell City  in sari
Lisa Ray looked gorgeous in a shaded multi-colour sari, (probably Satya Paul) with sequin and appliqué work on it. Her sari had "Hope" appliquéd on it, that signifies something for this generation. A ring and peep-toes completed her look.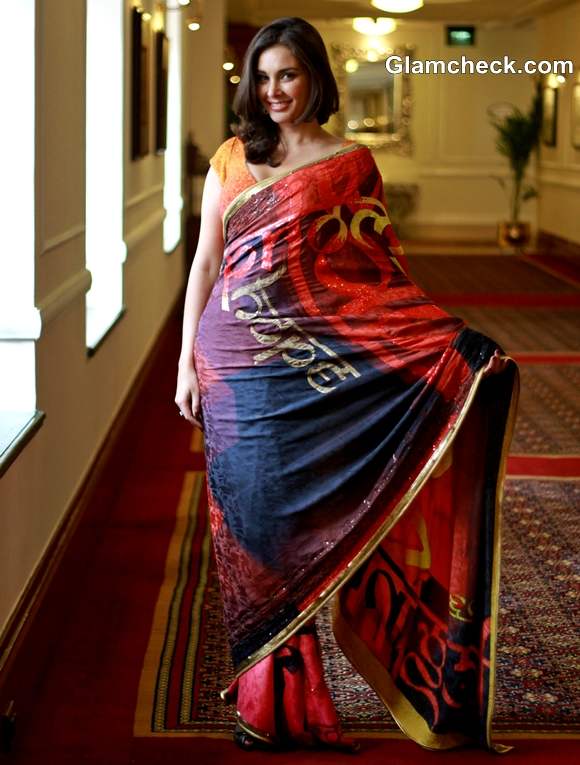 Lisa Ray in printed  sari
Lisa wowed everyone with her shiny locks. Her hair was swept to one side of her shoulder and her face was framed beautifully with her hair. A glossy pink pout enhanced her look and her natural face glowed with her inner beauty.
We were mesmerized with this lady!
Indian Photo Agency