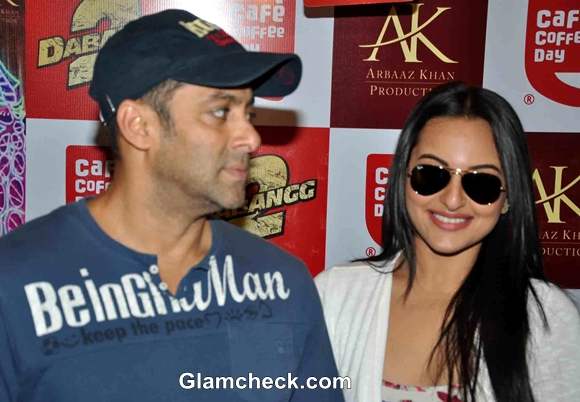 Sonakshi Sinha and Salman Khan caught fans by surprise while promoting their upcoming movie Dabangg2 at Cafe Coffee Day at Santacruz in Mumbai. People thronged the location to watch their favourite superstar Salman Khan.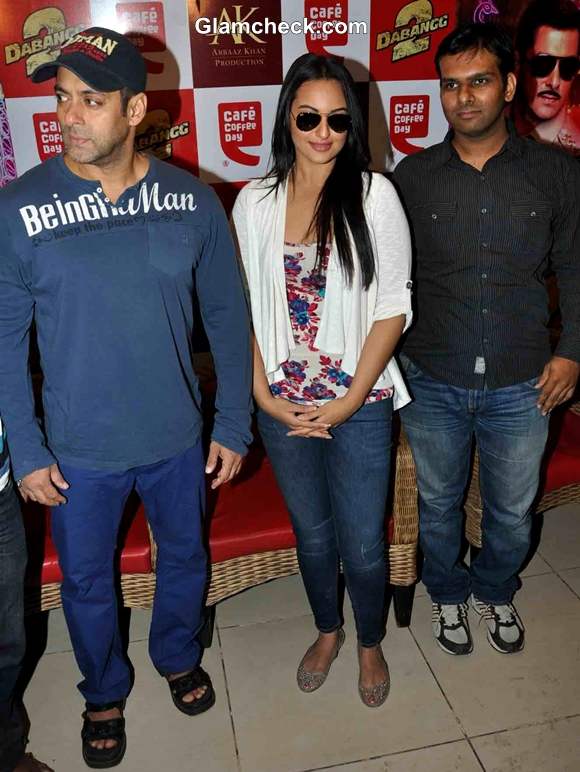 Salman Khan wore an Air-force blue Being Human tee with navy denims and a base ball cap.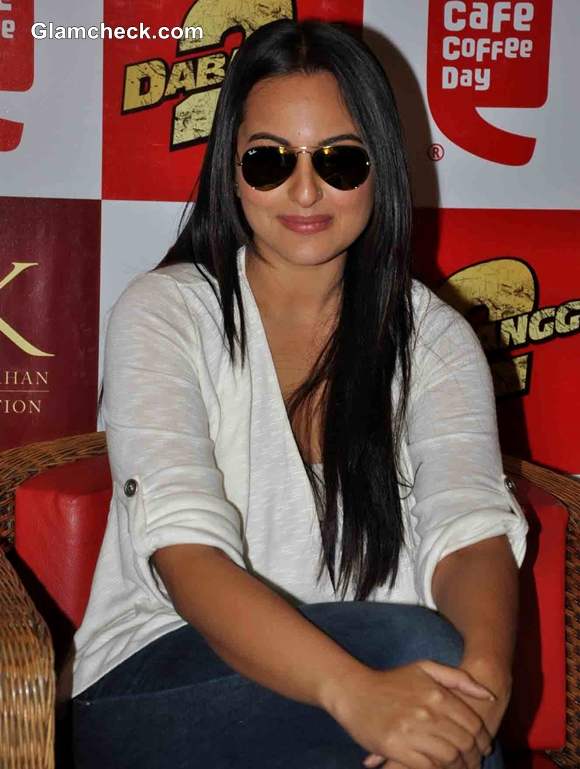 Sonakshi Sinha Promote Dabangg2 At CCD In Mumbai
Lady Dabangg, Sonakshi Sinha was spotted wearing a floral top with a white asymmetrical shrug and a pair of blue denims paired with sequined ballet flats. Her long hair was kept poker straight and she sported a French manicure at the event.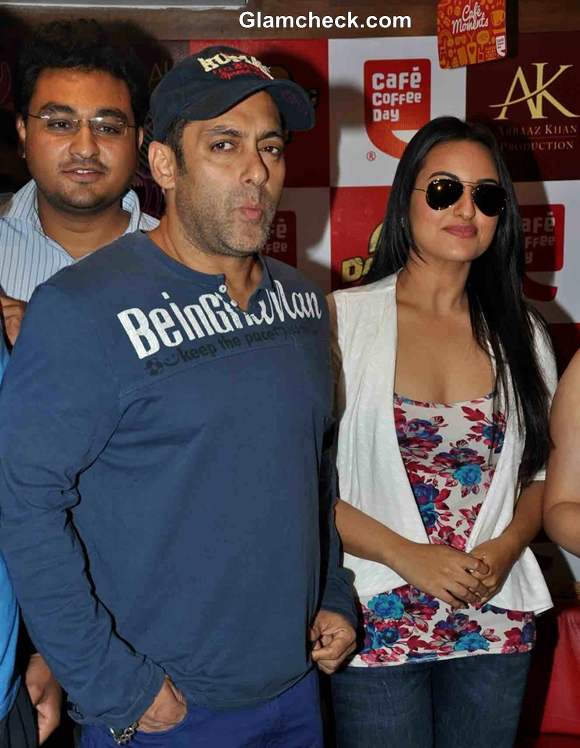 Salman Sonakshi Promote Dabangg2 At CCD In Mumbai
It seems French manicures have caught on with the stars as never before! It is a classic way to flaunt your nails though! Her make-up was clean as always; a fresh face, a hint of pink blush and rose pink lips. The eyes were camouflaged with a pair of super cool aviators.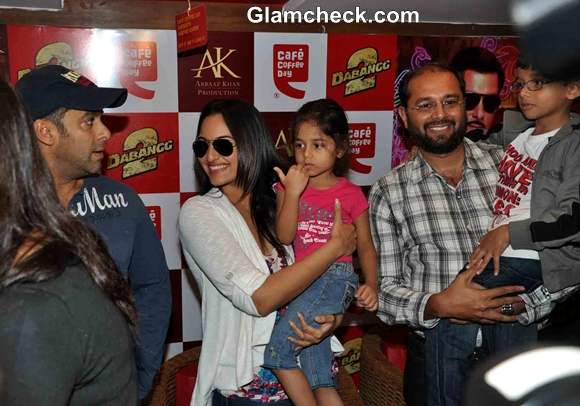 Sonakshi Sinha Salman Khan Promote Dabangg2 CCD In Mumbai
When we have Miss 'Dabangg' sporting such a cool look we needn't look far for inspiration.
We are happy to remind you that Dabangg2 releases today, 21st December 2012! Does this date remind you of something? Yes, it does. But hey, do catch the movie before the world ends!
IANS