2013 is just round the corner and the first major Hindi release of the year would be Inkaar starring Rjun Rampal and Chitrangada Singh. It's also the first time that the two have been paired together.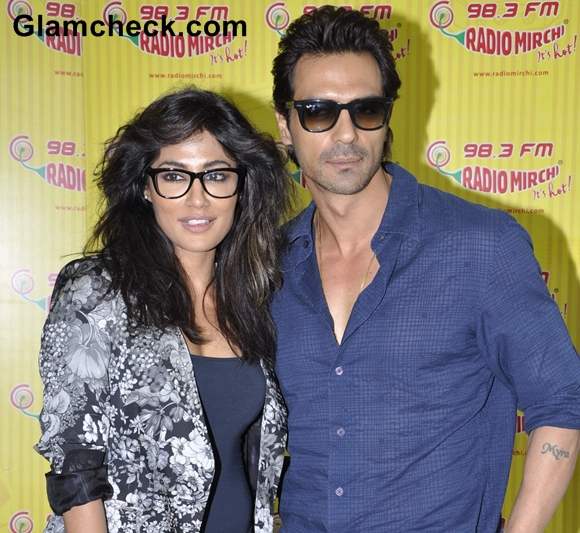 Chitrangada singh and Arjun Rampal promote Inkaar at Radio City and Radio Mirchi
Along with director Sudhir Mishra, the duo was spotted promoting the movie on Radio Mirchi and Radio City Mumbai.
The movie explores the subject of sexual harassment in the corporate world. The first thing that comes to mind after knowing the story line was the movie Aitraaz based on similar lines and the 1994 Hollywood Flick Disclosure, which it was apparently based on.
But Arjun went out to claim that Inkaar is different than disclosure, and of course Sudhir Mishra is known to churn out unconventional movies.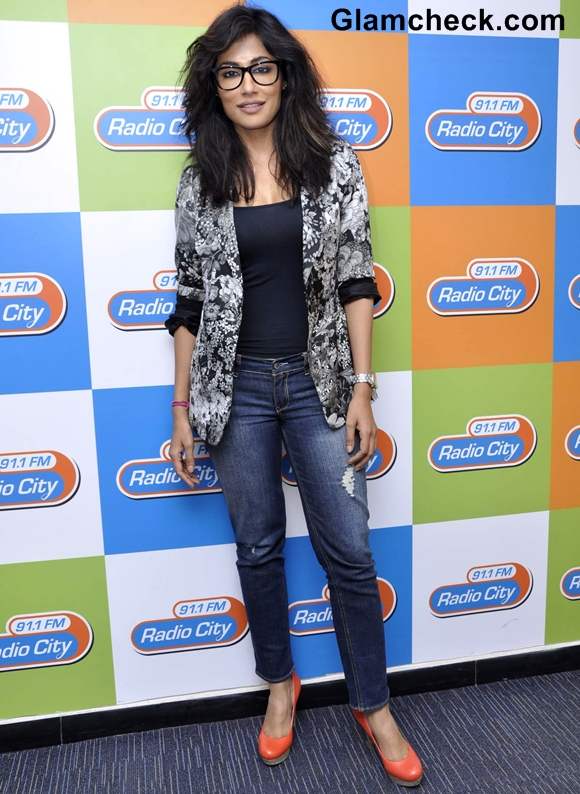 Chitrangada  promotes Inkaar at Radio City and Radio Mirchi
But the sizzling chemistry between the two stars seems to be working, even on the first of the movie as well as at the event.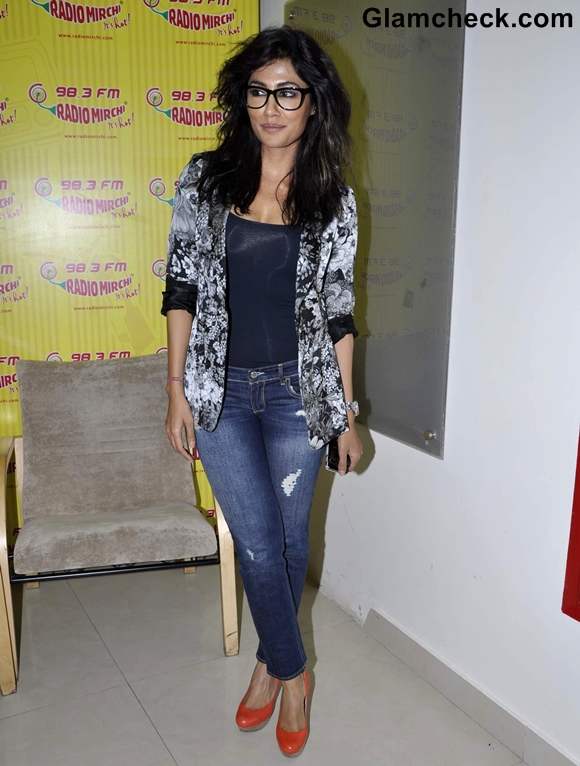 Chitrangada rocked a sexy hipster look with big glasses and messy hair. She chose a zara floral blazer with a torn jeans and tangerine pumps paired with a watch too. We say she looked very sexy.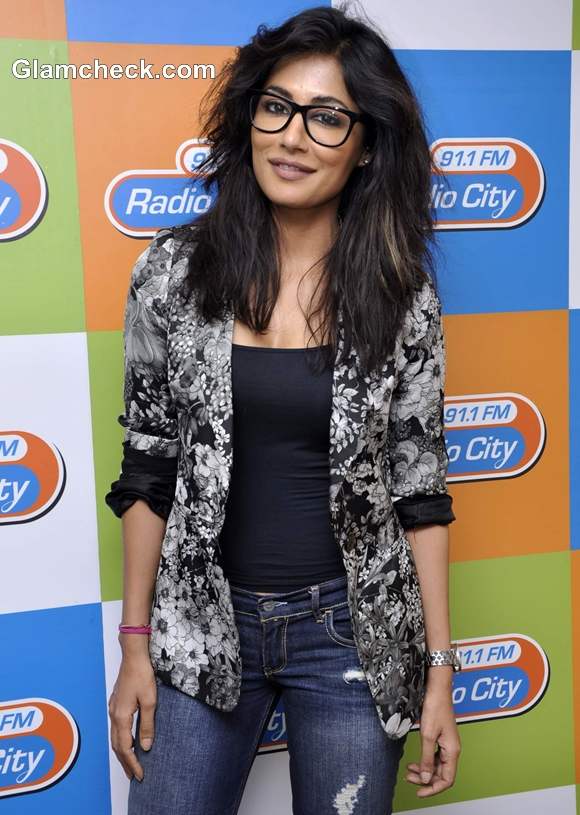 Chitrangada singh  Inkaar
Arjun Rampal on the other hand was charming and smooth in his khaki pants and Blue shirt with rolled up sleeves. Interestingly he had more accessories on than Chitrangada. An open first button (who are we to complain!) with a thin chain showing through, a watch, some rings and bracelets and even a pair of wayfarers.