It's a great milestone for Indian Cinema this year, as they complete a whole century of movie magic. From the times of silent movies, then black and white to full color, action stunts and even some decent animation, yes it has been an applaudable journey for Indian cinema.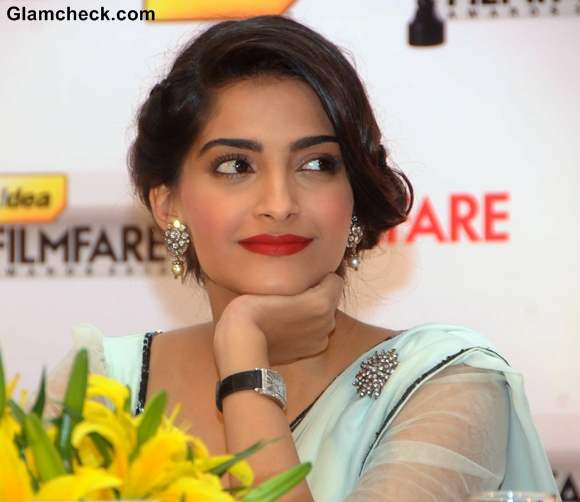 Sonam Kapoor
The prestigious awards that honor the best of Indian Cinema each year, The Filmfare Awards, are just round the corner as their date was announced as 20th January in Bangalore on Friday.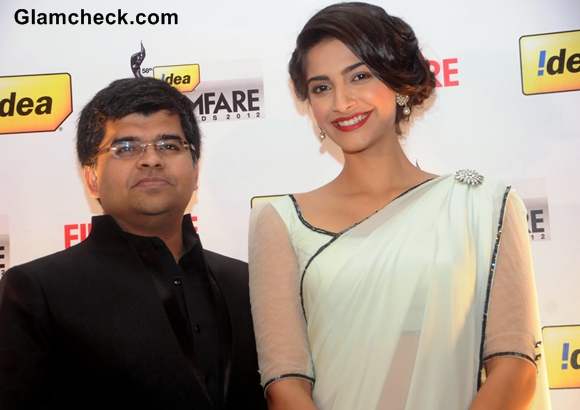 Sonam Kapoor at The Filmfare Award Press Conference in Bangalore
The Press conference was attended by Bollywood actor Sonam Kapoor, Filmfare editor Jitesh Pillai (pictured here) and IDEA Cellular Deputy MD Amrish Jain. Idea has been associated with the awards for last five years now.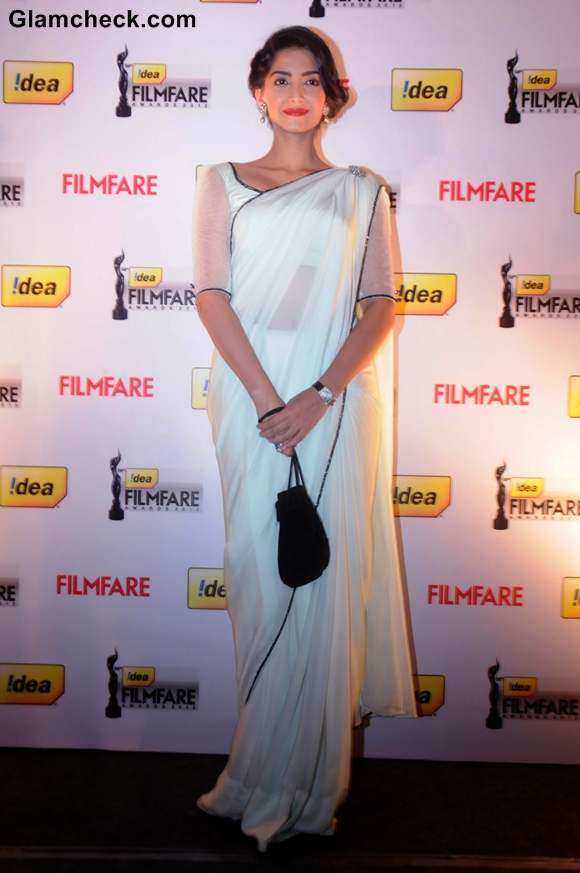 Sonam Kapoor Filmfare Award Press Conference in Bangalore
The trendsetting Sonam was spotted in a mint green Sari by designer Shehla Khan. An extremely minimal and chic take on the sari by this star. It had a miniscule black sequin border, worn with a scoop neck blouse with sheer sleeves hitting at elbows.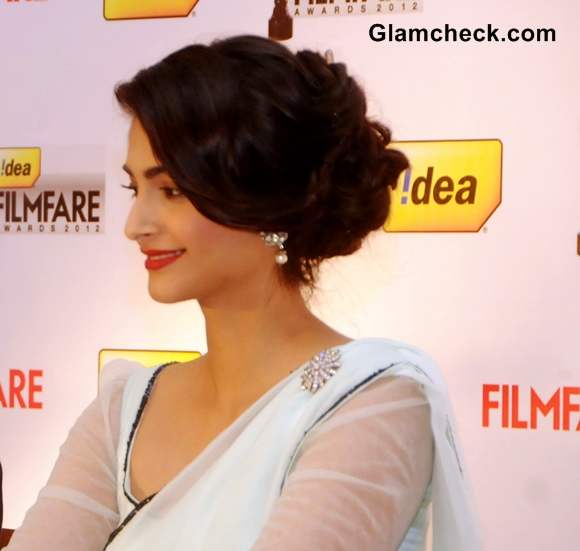 Sonam Kapoor style
The details that stood out in this look were a black wrist watch, a fiery red pair of lips, an embellished brooch with matching earrings and her side swept intricate updo.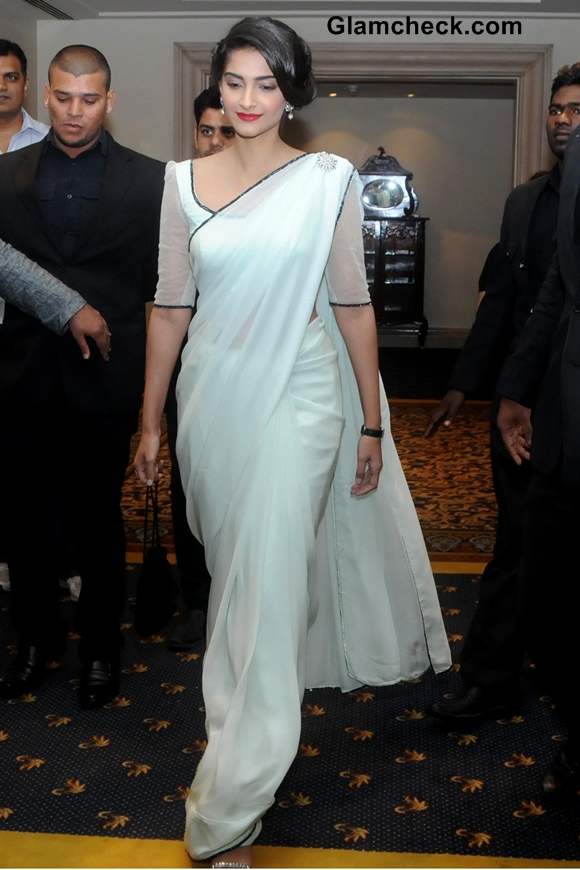 Sonam Kapoor in sari at The Filmfare Award Press Conference in Bangalore
She is truly adaptive and hence a fashion chameleon. To us the aura she exuded with this look makes us imagine her as a charming yet powerful Indian Politician. Maybe it's the just the pale sari stereotype that we are falling for.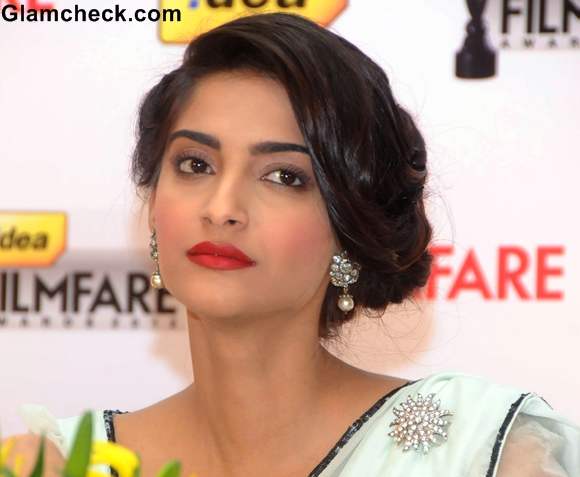 Sonam Kapoor hairstyle  Filmfare Award Press Conference in Bangalore
When asked, she guessed Ranbir Kapoor and Vidya Balan can bag awards for Barfi and Kahani respectively.
IANS