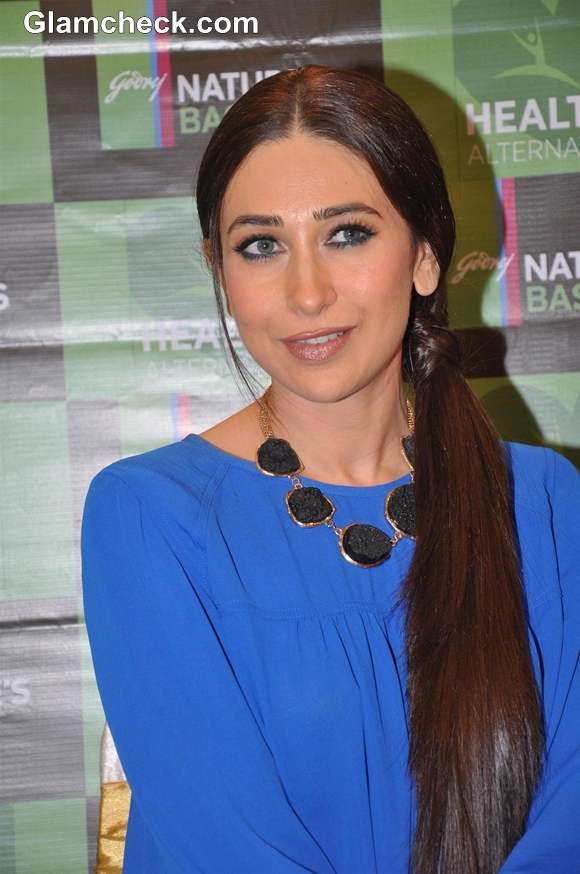 Bollywood actress Karisma Kapoor was at the Godrej Nature's Basket store in Bandra, Mumbai on January 22 launching their new Healthy Alternatives section.
Her look
Casual Chic
What she wore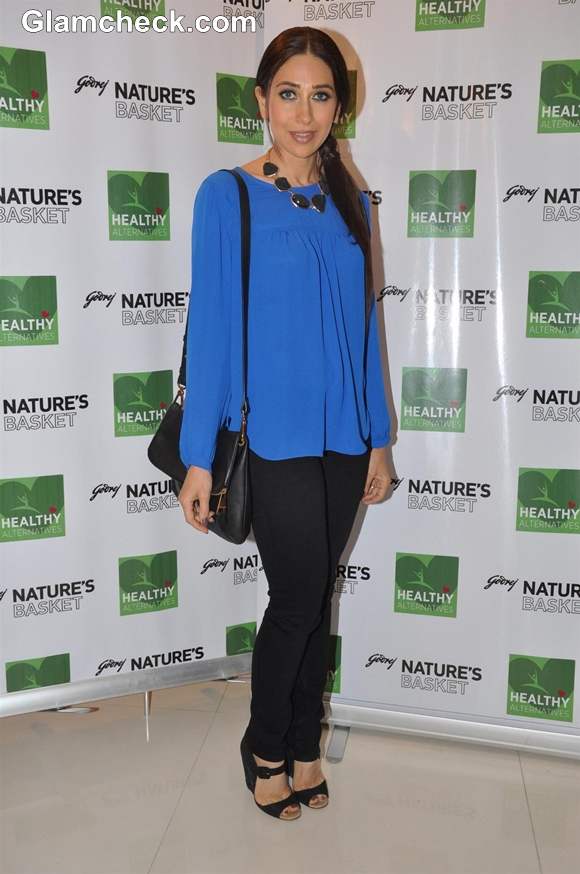 Karisma Kapoor Sweet in Blue at Healthy Food Launch 2013
Karisma looked very pretty in a bright blue full sleeve blouse which she paired with black pants. She accessorized with a black handbag, black heels, a black and gold necklace and black sun glasses.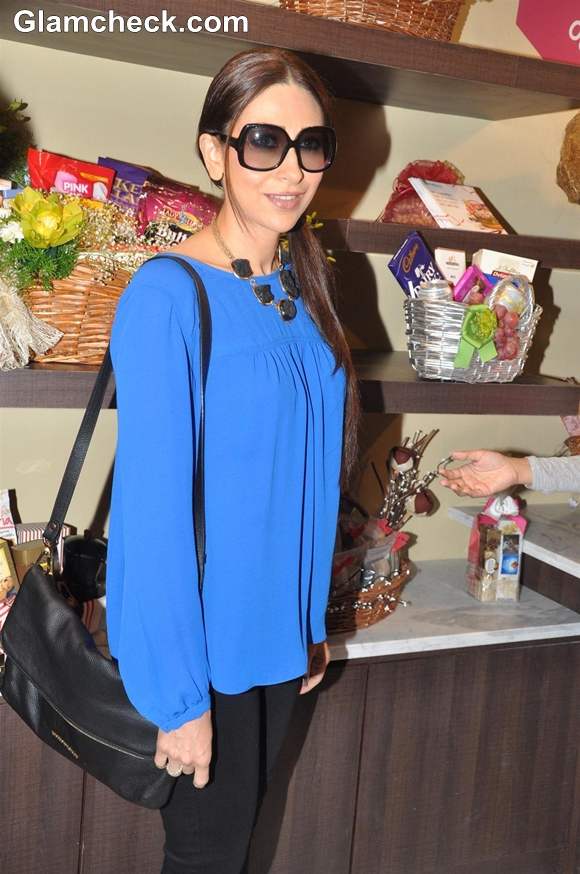 Karisma Kapoor hot 2013
She was spot on with her styling of this look – a straight side-swept ponytail and dark eyes with a nude lippie.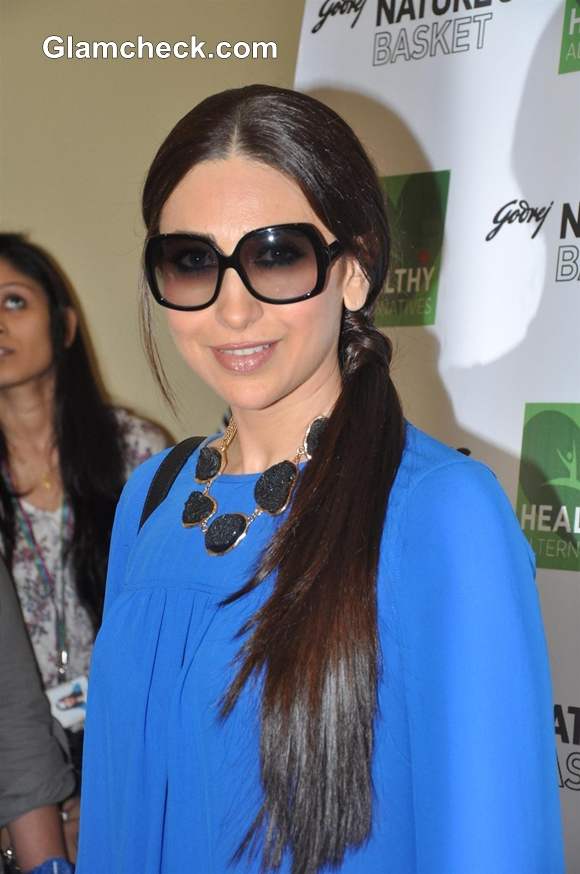 Karisma Kapoor 2013 hot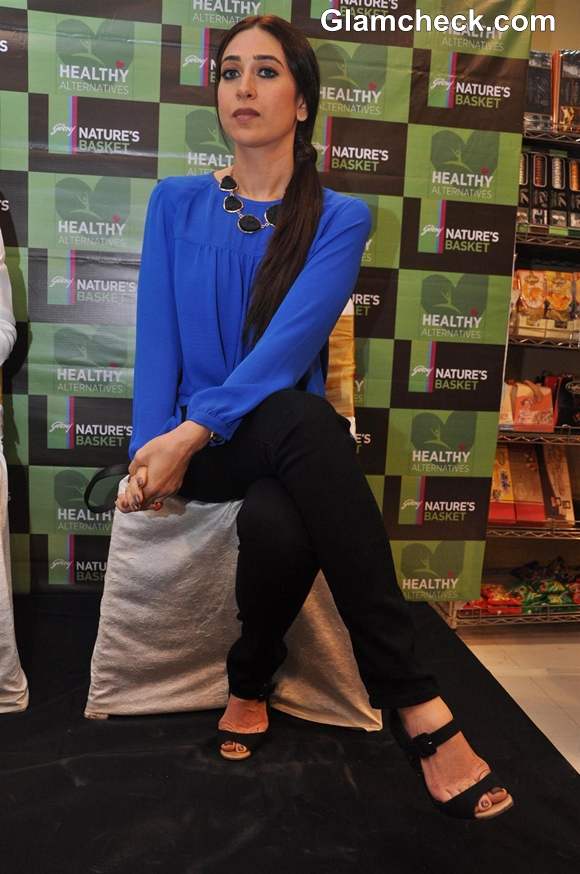 Karisma Kapoor at Healthy Food Launch 2013
Nutritionist Anjali Mukherjee was also at the event, giving weight to the launch. But it was still Karishma who stole the show. She was very enthusiastic about endorsing the new line, saying that she goes to the store very often and loves the fine foods they have on offer.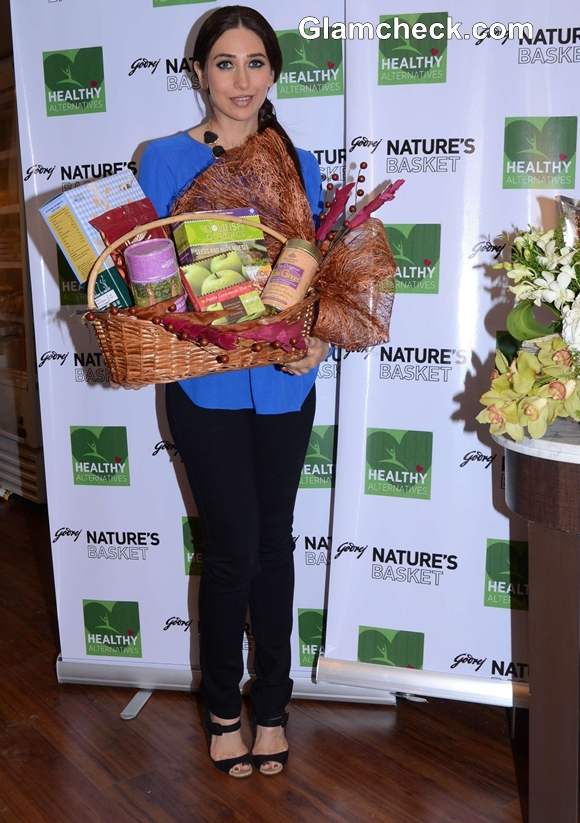 Karisma Kapoor at Healthy Food Launch
Her kids are also huge fans, sometimes accompanying the yummy mummy right after school to take home healthy goodies. That's why she did not hesitate for a second when they asked her to launch the new section.
IANS