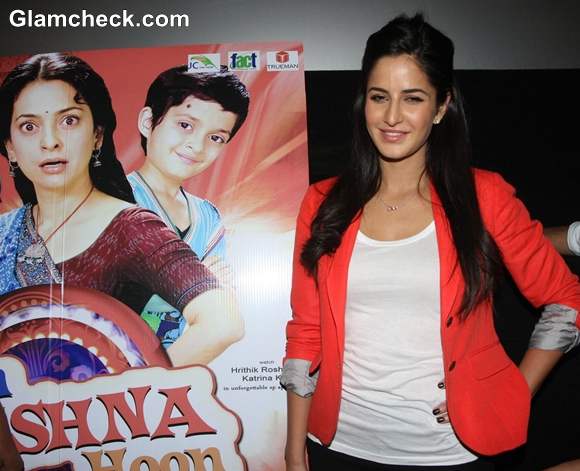 Katrina Kaif will be seen in a cameo in the 3D animation movie, 'Main Krishna Hoon' which stars Juhi Chawla. The actress looked chirpy when she attended the screening with NGO kids at Cinemax in Mumbai.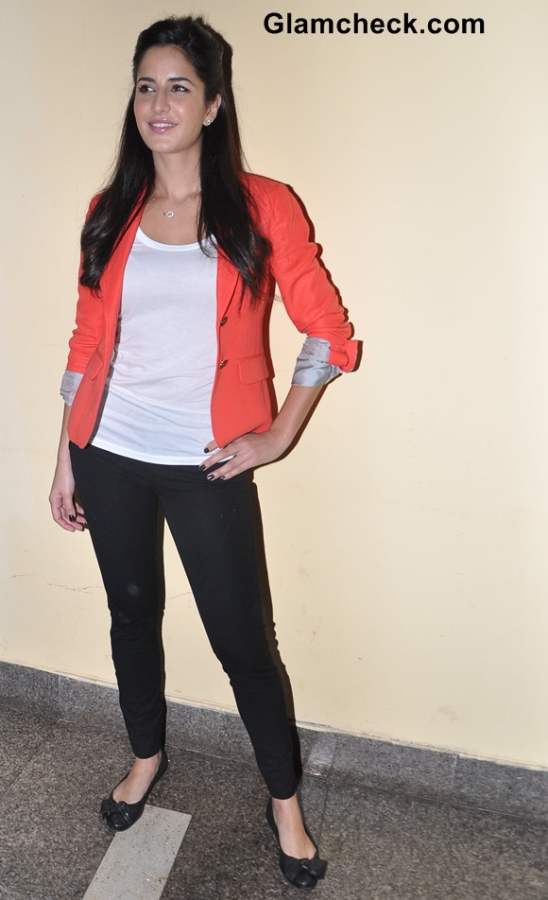 Katrina Kaif casual style 2013
A smart coral blazer was the prime element of her look.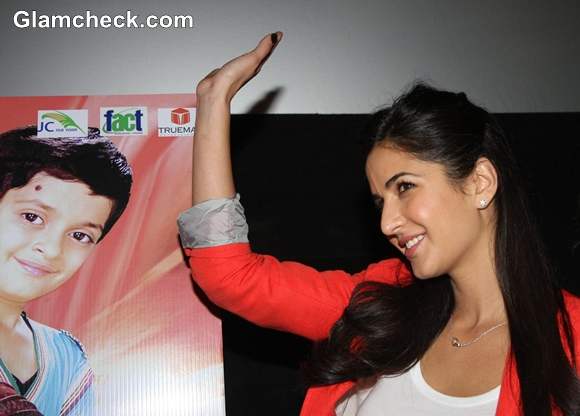 Katrina Kaif 2013 Main Krishna Hoon
The color broke the monochromatic look of a white tee and black denims that she wore at the event. Katrina chose a pair of black ballet flats with a bow detailing, a pendant and tiny studs with her look.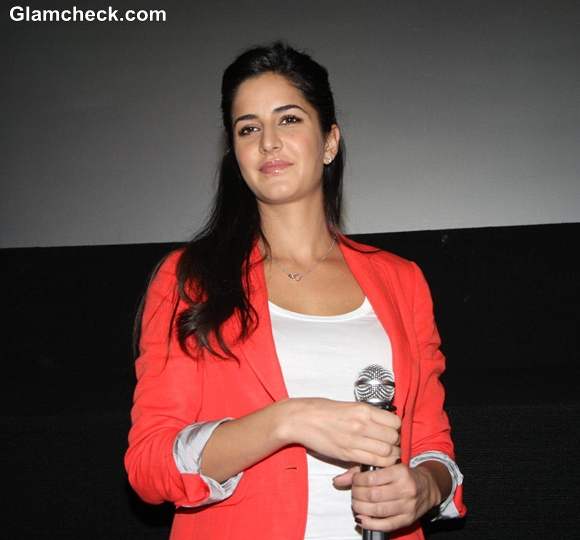 Katrina Kaif 2013 movie Main Krishna Hoon
Her hair was clutched back and it was left open at the sides. The actress formed a pretty picture at the event. A glossy pink pout completed her look.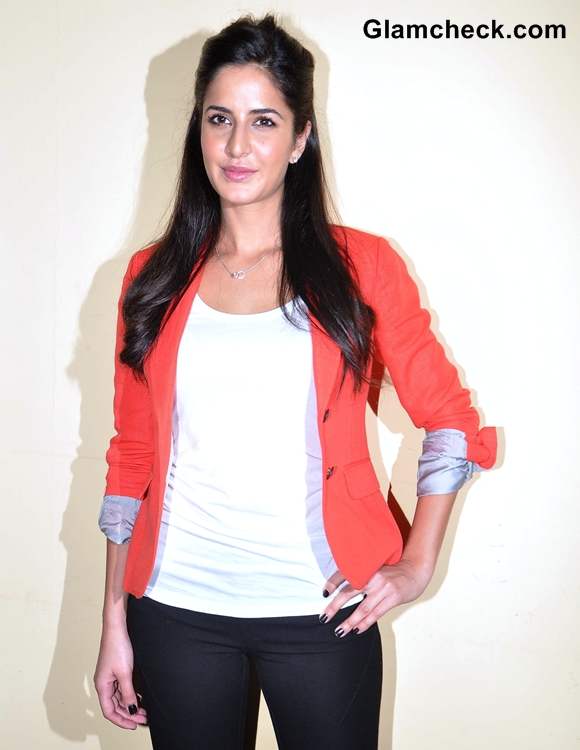 Katrina Kaif 2013
She watched the movie with the kids of Smile Foundation and the lady seemed to be having fun. The gorgeous Katrina will play the cameo of Radha in this movie. The film is directed by Rajiv S. Rujia and stars Juhi Chawla, Misti Mukherjee, and Rajneesh Duggal. Another hunk of Bollywood, Hrithik Roshan will also be seen in a cameo alongside the pretty Katrina Kaif.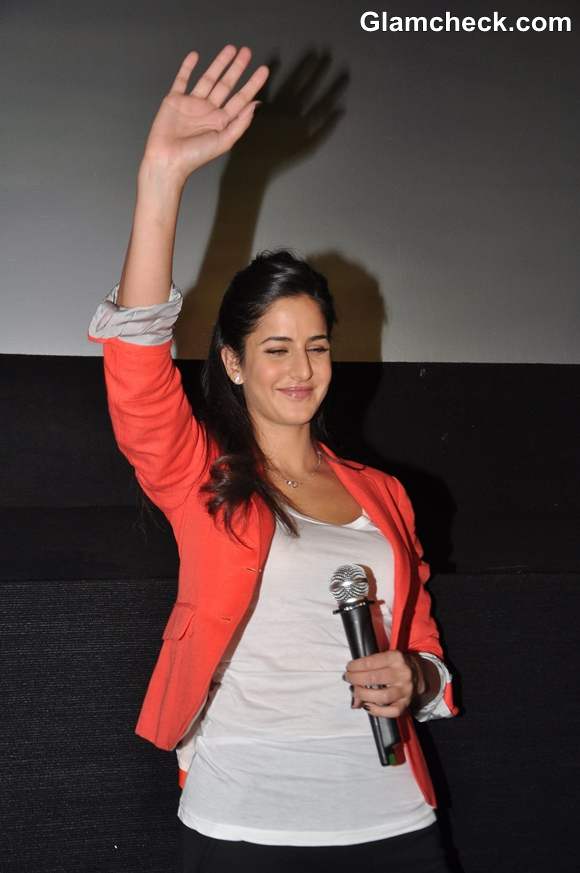 Katrina Kaif pictures 2013
The movie is slated to release tomorrow, the 25th of January.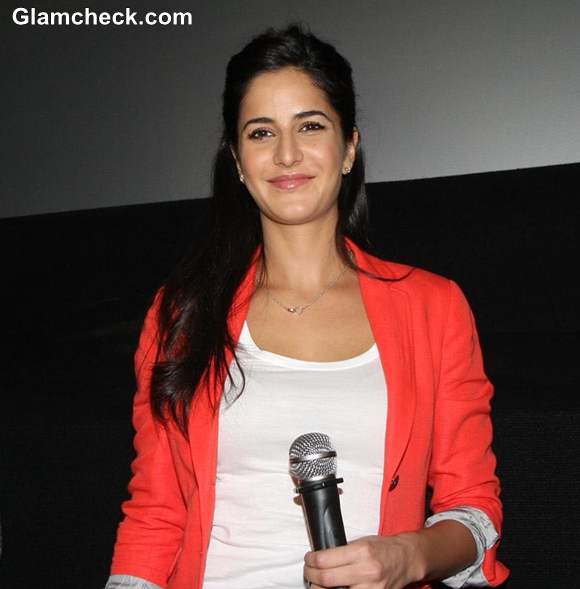 Katrina Kaif movie Main Krishna Hoon
IANS