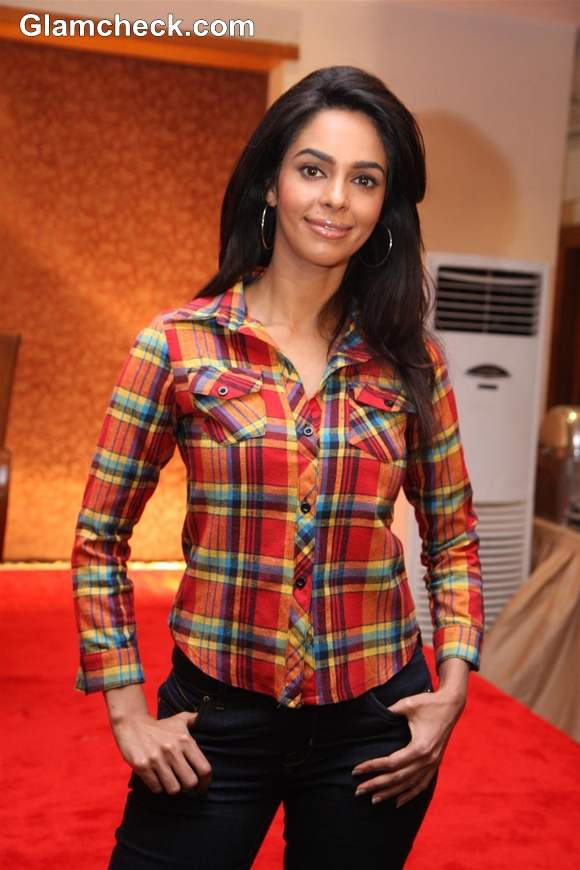 Mallika Sherawat movie Dirty Politics
Mallika Sherawat has reportedly skipped a dinner party in the U.S where an invitee was the President of theUnited States, Barak Obama. The actress confirmed, "It is true. I was invited to a dinner in the U.S. I had even confirmed that I was attending it. But then I got a call K.C Bokadia (director of Dirty Politics) that we have a press meet today. I had to make a decision. For me 'Dirty Politics' is the most important film of my life."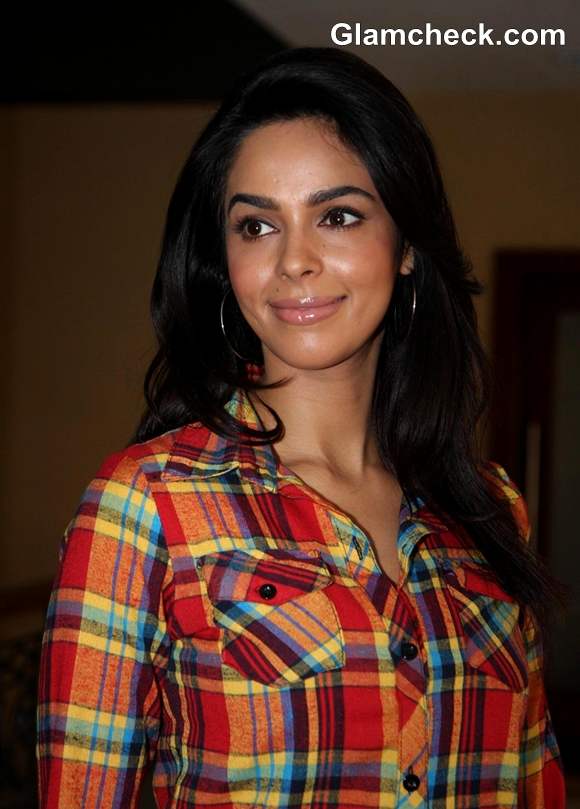 Mallika Sherawat 2013 Film 'Dirty Politics'
Mallika Sherawat attended the press conference of Dirty Politics in a colorful checked shirt and blue denims. We spotted a pair of red pumps underneath the boot cut denims. A pair of hoop earrings comprised her accessories for the day. The conference took place at the Raheja Classique Club at Andheri in Mumbai.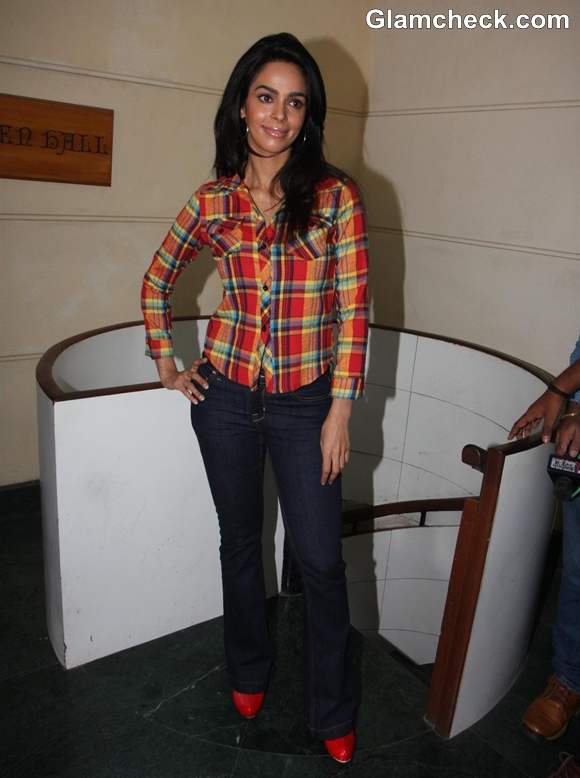 Mallika Sherawat sexy Dirty Politics
The movie has been based on the controversial Bhanwari Devi case where Mallika plays the lead role of the tragic nurse Bhanwari Devi. The film also stars veteran actors like Om Puri, Anupam Kher, Jackie Shroff, and Ashutosh Rana.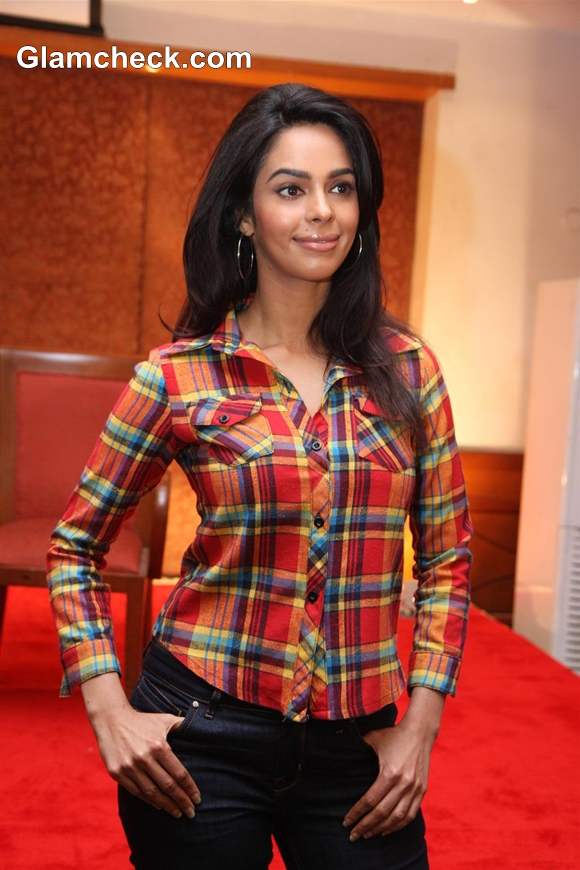 Mallika Sherawat hot Dirty Politics
The director of the film has also been reported to receive threat calls from unknown people regarding the filming of this controversial subject. She said about her role in the movie, "The role is bold. I never tried to change my image and I don't need to do it. I am very happy with my image."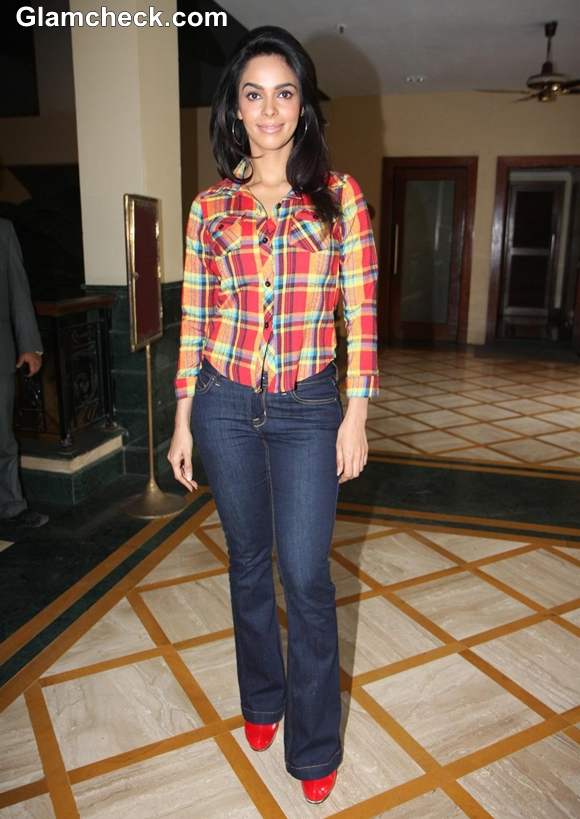 Mallika Sherawat Dirty Politics 2013
She later added, "This is a difficult role to do. I liked the script and agreed to be a part of it. From the beginning of my career, I have done female-oriented roles but very few such roles are written in Bollywood."
IANS