Bollywood's upcoming thriller movieMurder 3 held its press conference in Mumbai with its lead stars in attendance. Aditi Rao Hydari, Sara Loren and Randeep Hooda were seen posing and chatting for the media.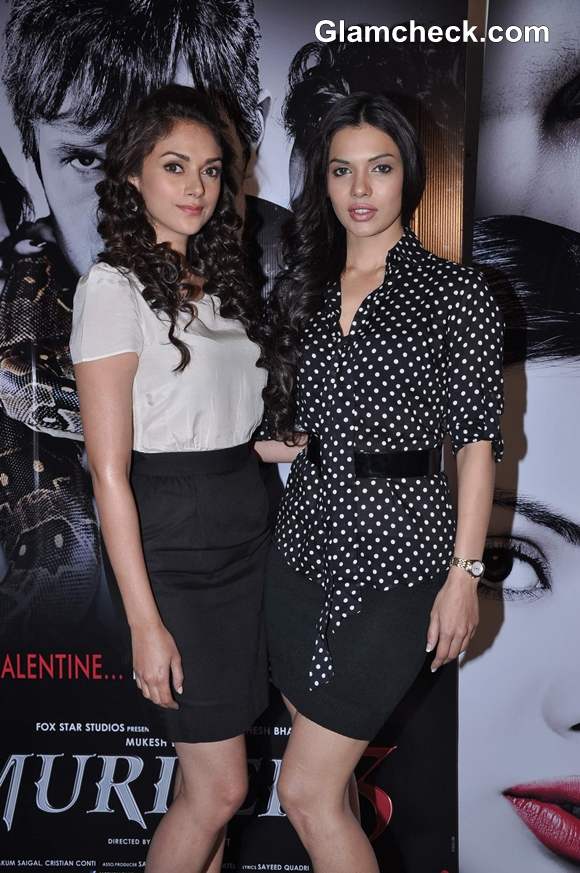 Sara Loren & Aditi Rao Hydari Murder 3 actress
The stars were beaming with joy at the conference and why not, they have been a part of a successful franchise in Bollywood. It is the first time that these actors have been portraying such bold roles in a film. Sara Loren, for instance is a Pakistani actress and has been renamed from her original Mona Lizza. Aditi Rao Hydari portrays the role of Roshni and Randeep Hooda plays a wild life photographer in the movie named Vikram.
Murder3 is directed by Vishesh Bhatt, a new entrant in the Bhatt camp. "It is not only about erotica. It is a fantastic story" said Aditi in an interview.
Aditi Rao Hydari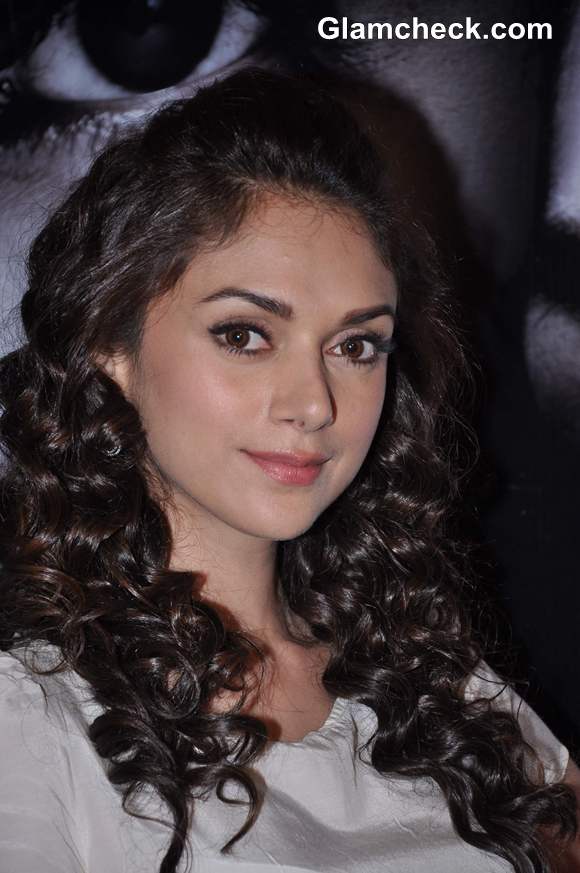 Aditi Rao Hydari hot pictures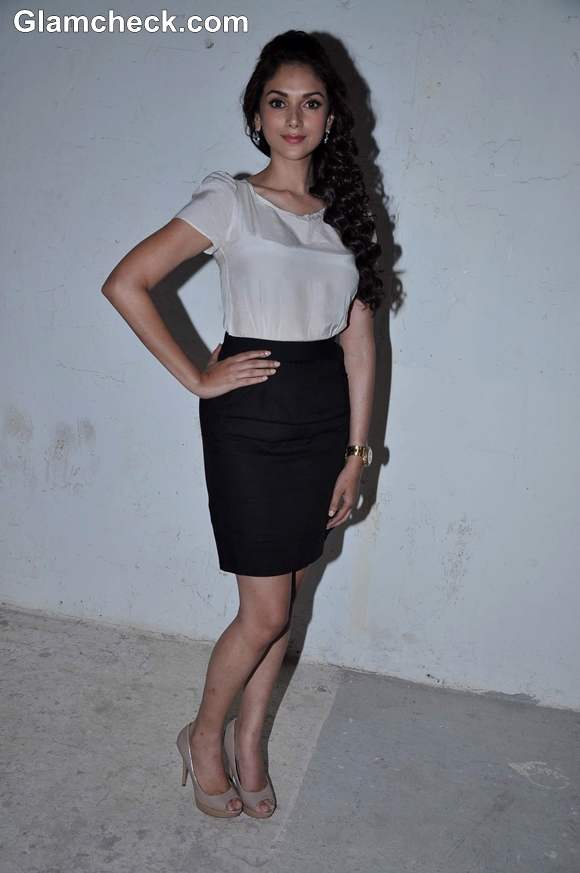 Aditi Rao Hydari 2013
The actress charmed the onlookers in a monochromatic look, a white blouse with puff sleeves paired with a black high-waist pencil skirt and nude peep-toes were combined with pin curl hairs sweeped to one side of her shoulders and a pretty face.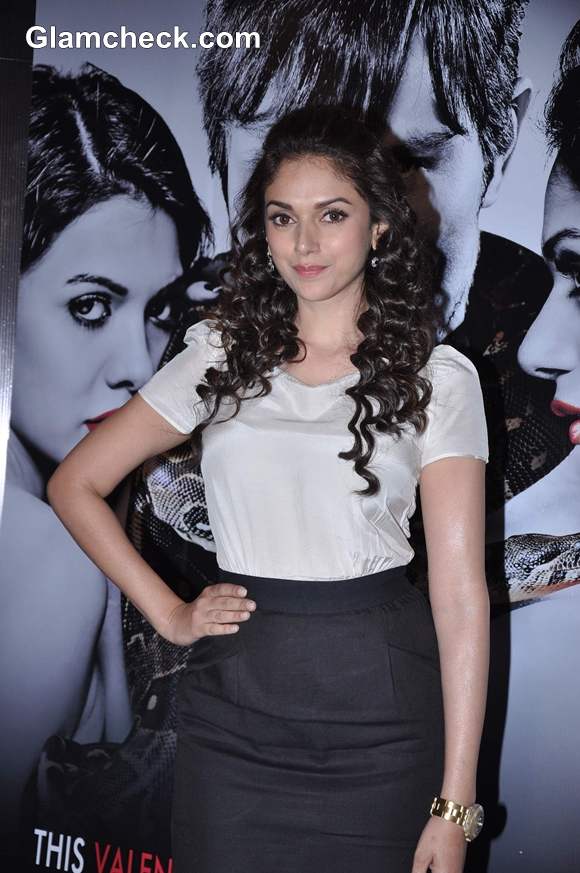 Aditi Rao Hydari Murder 3 actress
The glossy pink pout and bright sparkly eyes added radiance to her look. A gold watch sparkled on her wrist making the look in tune with the formal event.
Sara Loren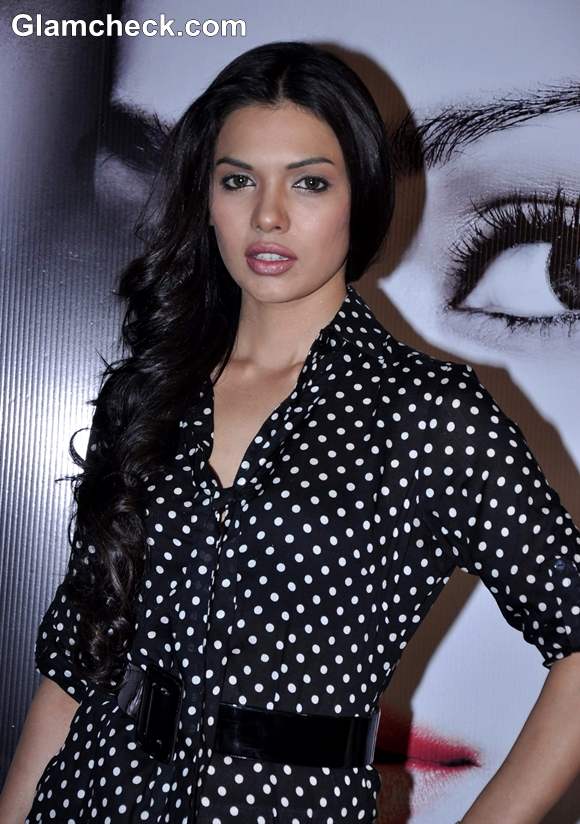 Sara Loren hot
A polka dotted black blouse with a tie-up neck line and rolled up sleeves was worn with a short pencil skirt and a wide black belt. The look worked for the pretty Sara Loren and she donned a pair black heels and a gold watch for the event. The starlet kept her hair open and sweeped to one side as Aditi and flaunted a pink glossy pout.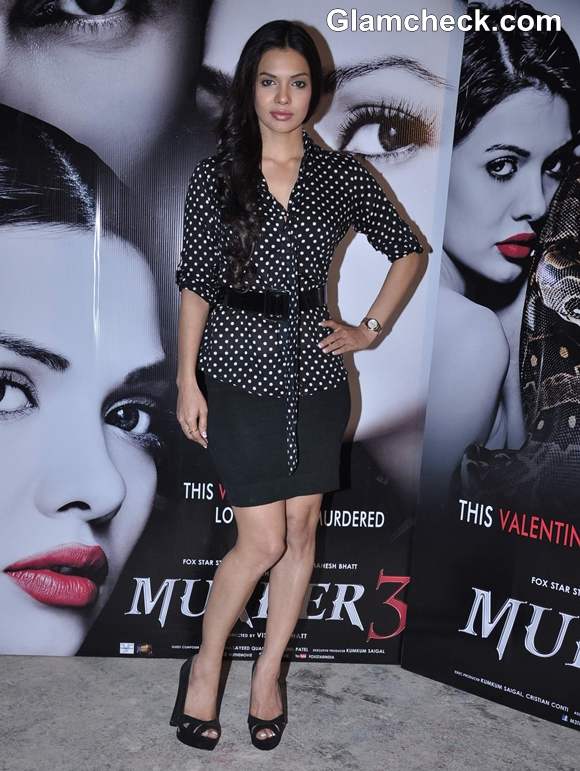 Sara Loren 2013 Murder 3 actress
Randeep Hooda was spotted posing with the leading ladies and wore an orange tee with blue denims and semi formal shoes. Eye-catching movie posters and promos are titillating the viewers for a watch. The film will hit the theatres on the 15th of February.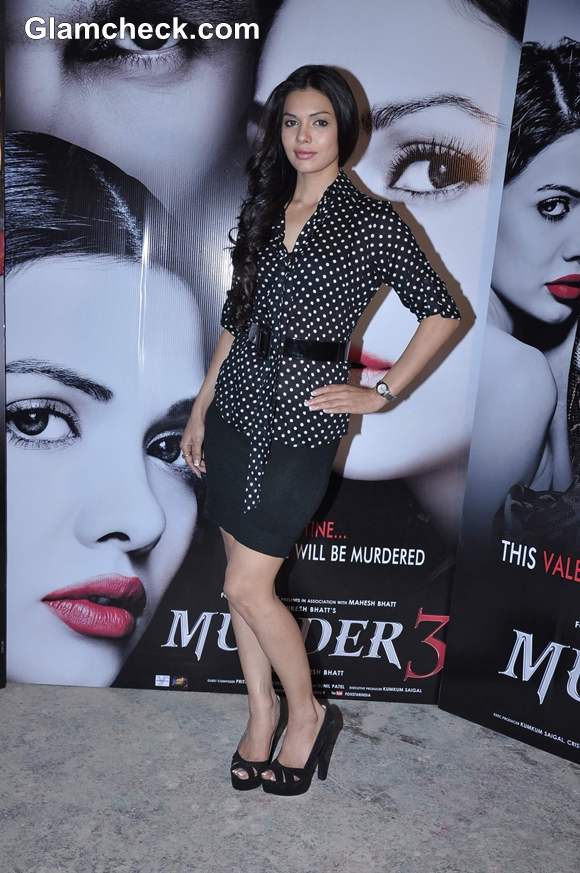 Sara Loren
IANS