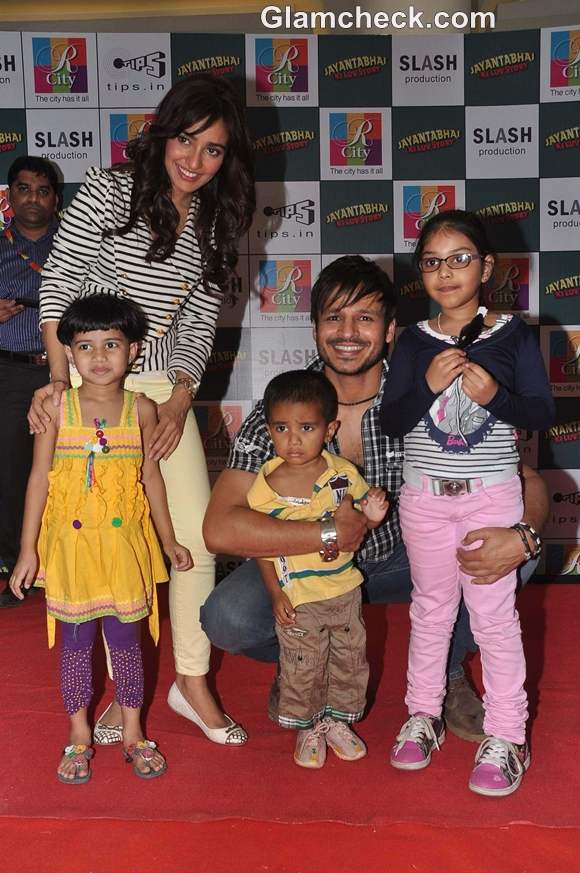 Bollywood actors Vivek Oberoi and Neha Sharma were spotted at Reliance Jewels in Ghatkopar, Mumbai where they were promoting their forthcoming film "Jayantabhai Ki Luv Story".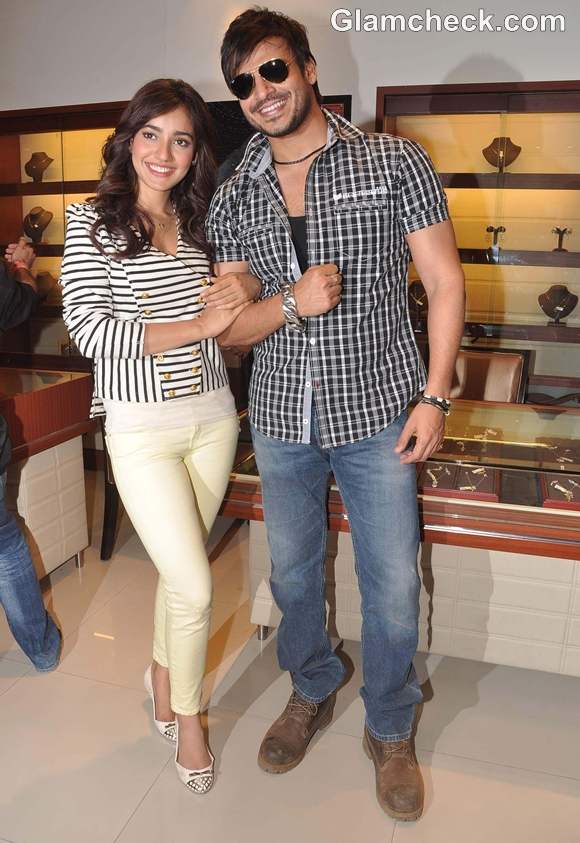 Vivek Oberoi & Neha Sharma Promote "Jayantabhai Ki Love Story" in Mumbai
The film is about a goonda (Vivek) who falls in love with a regular girl (Neha) who is much tougher than she portrays herself. The story basically conveys how love can happen when you're least expecting it, and sometimes with the least expected person.
Jayantabhai Ki Love Story releases on Valentine's weekend and is the perfect film to catch whether you're going with that special someone or with your gang of friends. For now, here's what leading lady Neha was sporting at the do.
Her Look
Modern Chic
What she wore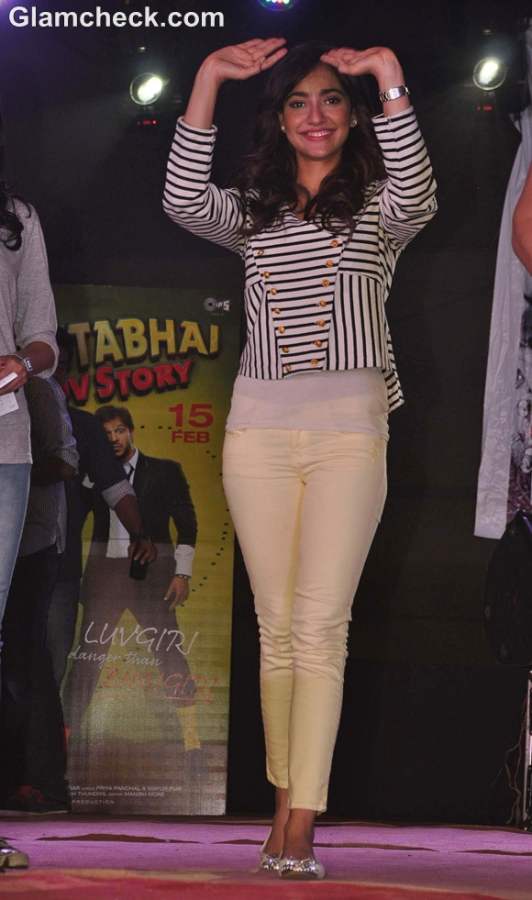 Neha Sharma promotes  "Jayantabhai Ki Love Story"
Neha mixed things up by pairing pale yellow skinny jeans with a striped black and white blouse. The latter featured gold studs on the bodice as well as an interesting asymmetrical hemline, short from the front and a little longer at the back. She also wore a neutral colored camisole underneath for a touch of layering.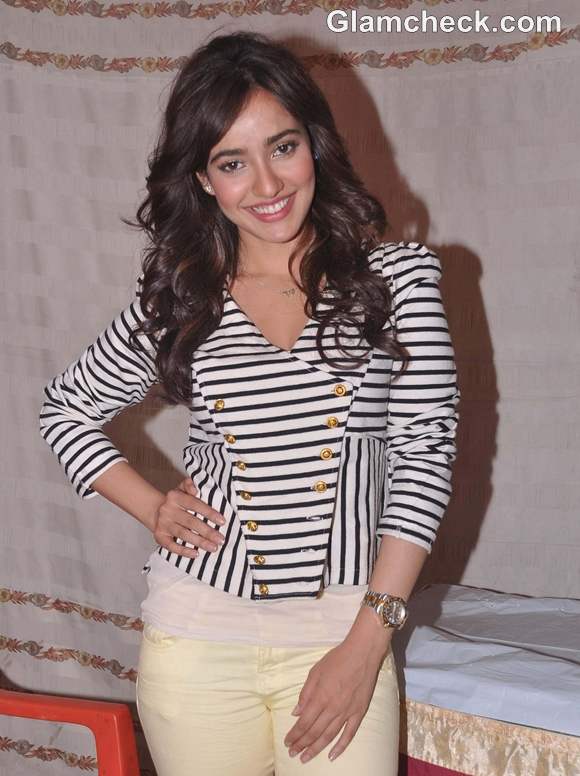 Neha Sharma 2013
She accessorized with a gold watch, gold stud earrings and gold studded white ballet shoes.
Her rocking brown curls were flawless and feminine. Mascarraed lashes and a deep pink lippie completed her look.
Meanwhile, Vivek contrasted but complemented her clean look in blue jeans, an unbuttoned checked shirt and a black vest underneath. His tired eyes (a result of being up for 2 days thanks to his new baby boy who was born just a few days ago) were covered up with black sun glasses. A watch and camel shoes completed his look.
IANS