'A Walk for the Love of Shiksha' by P&G brought together celebs like Neha Dhupia, Farah Khan, Huma Qureshi and Arbaaz Khan to promote its Shiksha campaign. P&G's campaign tagline, "Padhega India to Badhega India" was at everybody's lips.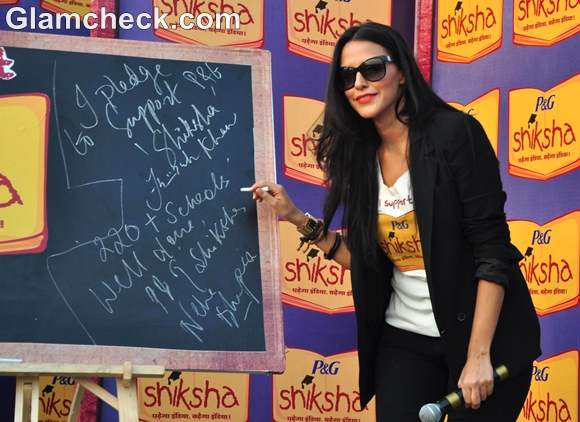 Neha Dhupia At The Walk For The Love Of Shiksha In Mumbai
The stars urged the audience to support Shiksha so that every child gets the basic education in our country.
Neha Dhupia's Look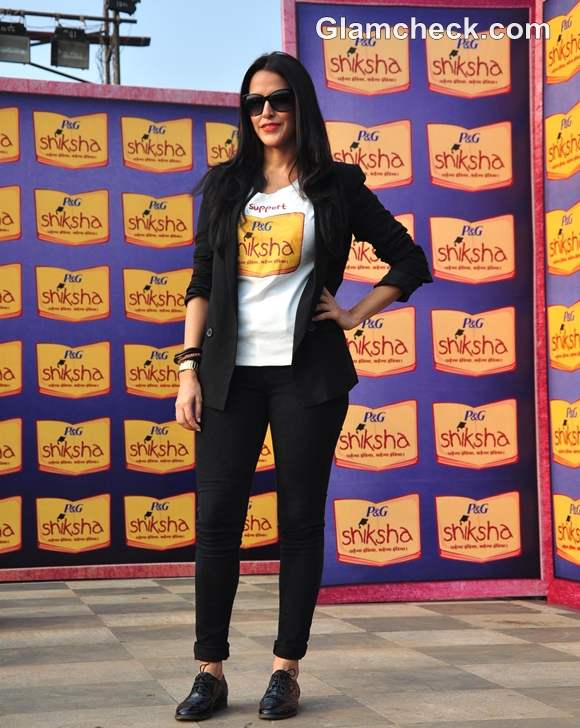 Neha Dhupia 2013 The Walk For The Love Of Shiksha
The mod subculture in Britain during the 60's was brought alive at the event by the glamorous Neha Dhupia. Androgynous clothing, upturned denims and boots were the high points of her look.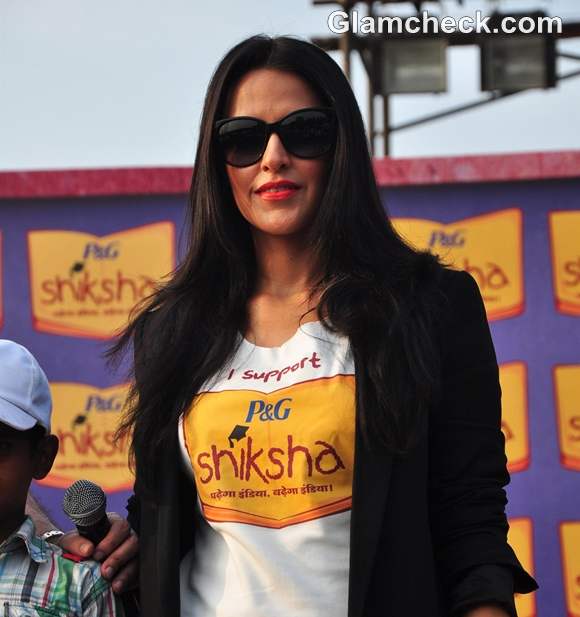 Neha Dhupia at The Walk For The Love Of Shiksha
She wore a tee for the Shiksha campaign with the name printed on it, just like the other stars, but she managed to make it a lot stylish by pairing it up with a black blazer and black denims. The upturned hem of the denims to show off those fab shiny male brogues brought back flashes of the 'Teddy boys' in our minds.
An armful of bracelets and bangles along with a sexy red pout and Oh! So stylish glares completed her chic look. We love this mix of androgyny and femme fatale looks of this damsel.
Indian Photo Agency