With the advent of the 60's fashion, miniskirts have made a great comeback with celebrities and fashionistas sporting the apparel in style!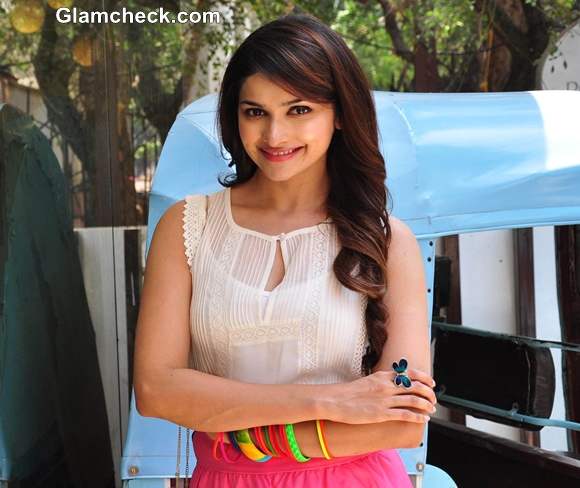 Prachi Desai casual look
We spotted Prachi Desai doing the rounds of the spa and salon b: blunt in Mumbai where she was a guest along with actress Chitrangda Singh.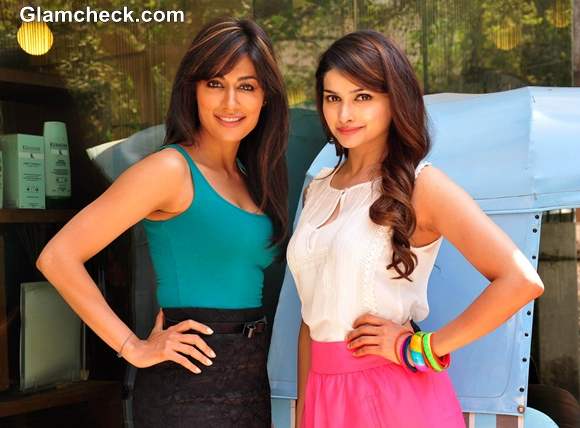 Prachi Desai & Chitrangada Singh at b blunt Salon In Mumbai
The youthful Prachi was very poised when the shutterbugs took charge. She crossed her legs and posed with an auto rickshaw installation near the salon.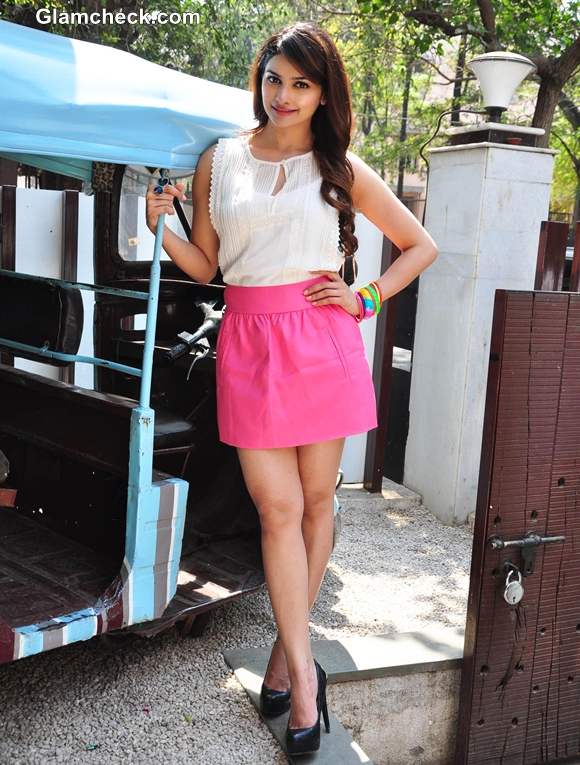 Prachi Desai Flaunts Candy colors
The actress looked pretty in a candy pink miniskirt which was teamed up with a see-through white pin-pleated blouse. A white camisole was worn underneath the transparent blouse to prevent showing any skin. An armful of colorful bangles in rainbow colors, a blazing blue statement ring and a pair of black pumps accessorised her look.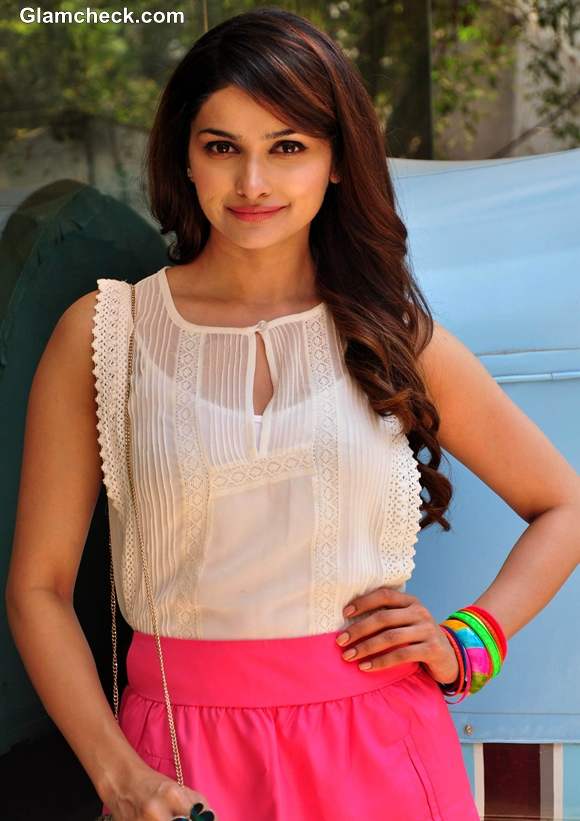 Prachi Desai Flaunts Candy Colours At The b blunt Salon In Mumbai
Her makeup was subtle with pink lips and a clear face. She dressed her age and looked beautiful. She kept her hair open with soft and wavy curls which bestowed her with a touch of elegance.
We also love most of her appearances these days. This lady is slowly coming of age and we thank her stylist for that. We love her nonchalance and poised demeanour. Prachi Desai is a fashionista in the making!
Indian Photo Agency