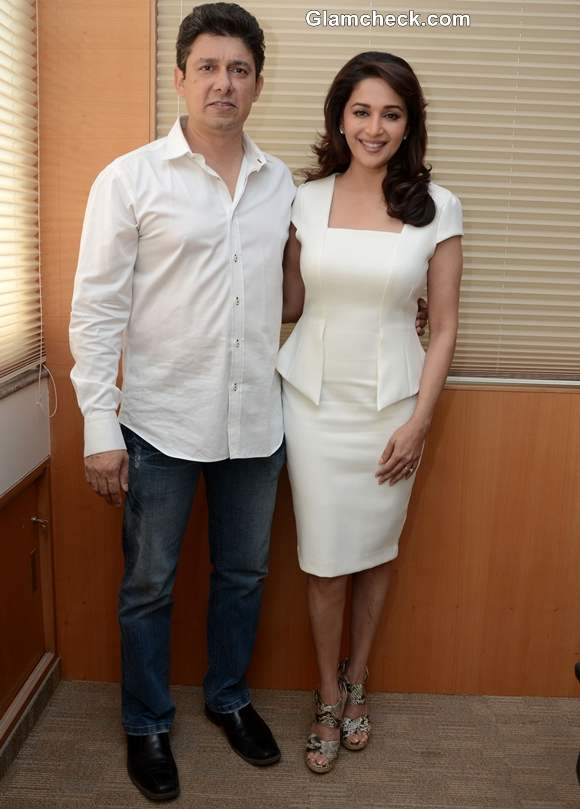 Madhuri Dixit with husband Sriram Nene
If you watched Bollywood movies in the 1990s, then you cannot have missed the pure grace and grandeur that Madhuri Dixit – now Madhuri Dixit Nene after her marriage to US-based doctor Sriram Nene – brought to the silver screen.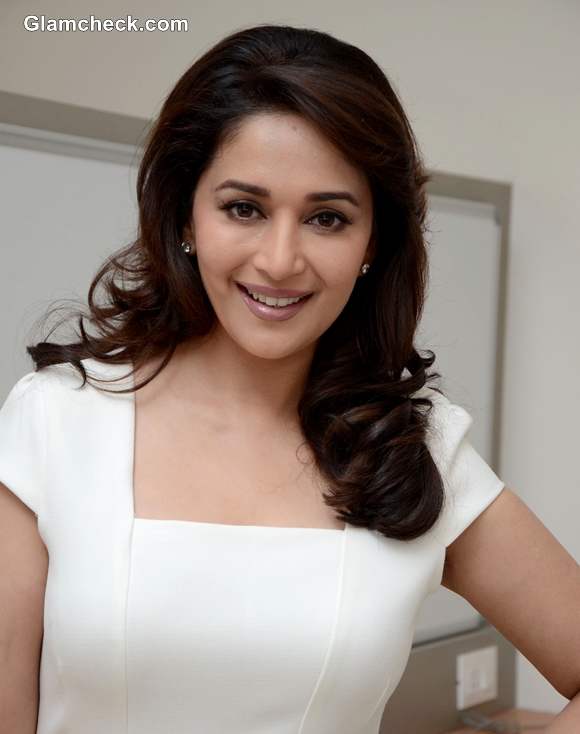 Madhuri Dixit
There was no one like her and there still isn't when it comes to dance. So we were over the moon when we heard that she has launched a website which will have step-by-step videos teaching you how to shake it just like she does. She officially launched the Dance with Madhuri online dance academy in Mumbai on February 25.
Her look
Modern chic
What she wore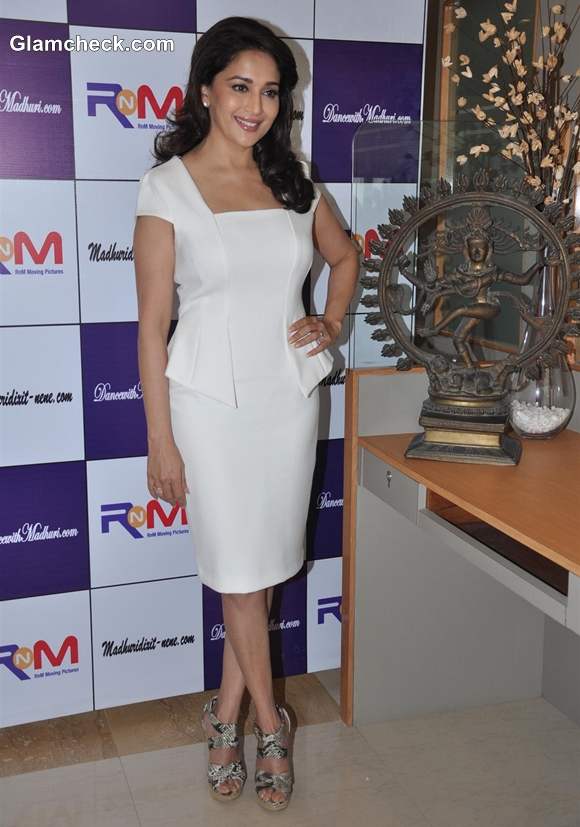 Madhuri Dixit style 2013 pictures
The years just don't seem to be affecting this beauty! She looked absolutely gorgeous in a knee-length white peplum dress with a square neckline. She accessorised with delicate jewellery and strappy heels. Curly hair and a muted pink lippie completed her look.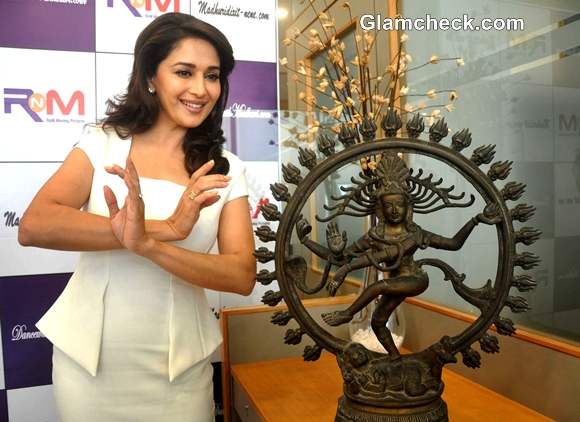 Madhuri Dixit Launches Online Dance Academy
The dancing queen looked lovelier than ever. The elegant outfit was perfect for the occasion and wonderfully complemented the dance poses she demonstrated for the shutterbugs.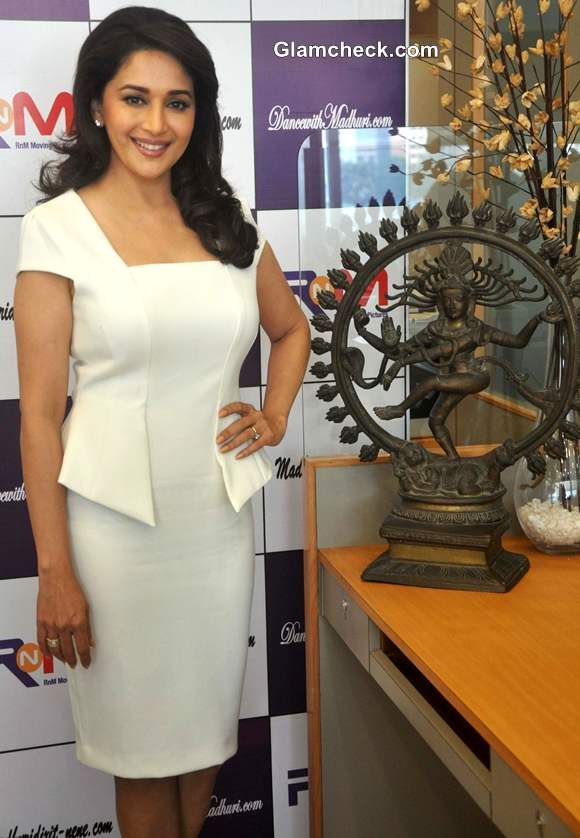 Madhuri Dixit Online Dance Academy launched
Madhuri stated at the launch that her passion for the art form is what encouraged her to come up with a way to share her skill with the world. She also said that a lot of people wished they could learn how to dance from her, and their affection and enthusiasm is what got her thinking of the website.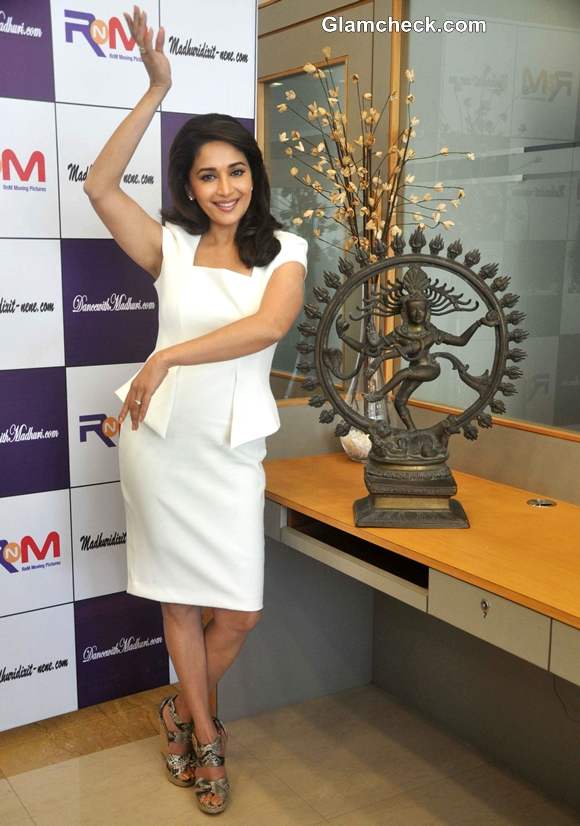 Madhuri Dixit Online Dance Academy
She also said that the initial lessons will all be taught by her to draw people in. However, later on she will hire choreographers who will learn from her and then present the lessons in the videos. Keen on starting right away? You can sign in with your Google, Yahoo or Facebook account details at www.dancewithmadhuri.com and begin your training from the comfort of your home today!
Indian Photo Agency, IANS