We've all got goals we want to achieve before we hit 30 – go bungee jumping, ride a horse, buy a car. Pakistani actress & model Veena Malik had a unique wish. She wanted to break the Guiness World Record for most number of kisses received in one minute. And we're happy to report that the birthday girl made it! However, note that the kisses were on her hand so we're sure many will argue if that even counts.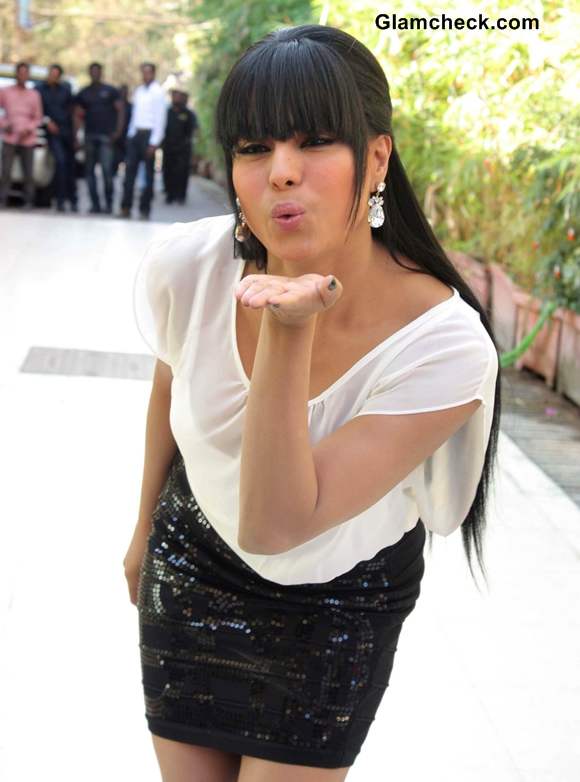 Veena Malik Kissed 137 Times on 29th Birthday
Anyway, she celebrated her 29th birthday with the contestants of the reality show Bollywood Hunt in Mumbai, India on February 26. The crowd of boys clamoured to reach out for her dainty hand to plant a wet one. Their enthusiasm ensured Veena's success, earning her a whopping 137 kisses in 60 seconds.
The fact that she is famous of course had something to do with the attention from the eager contestants. But her sexy outfit played its part in the affair too.
Her Look
Sexy
What she wore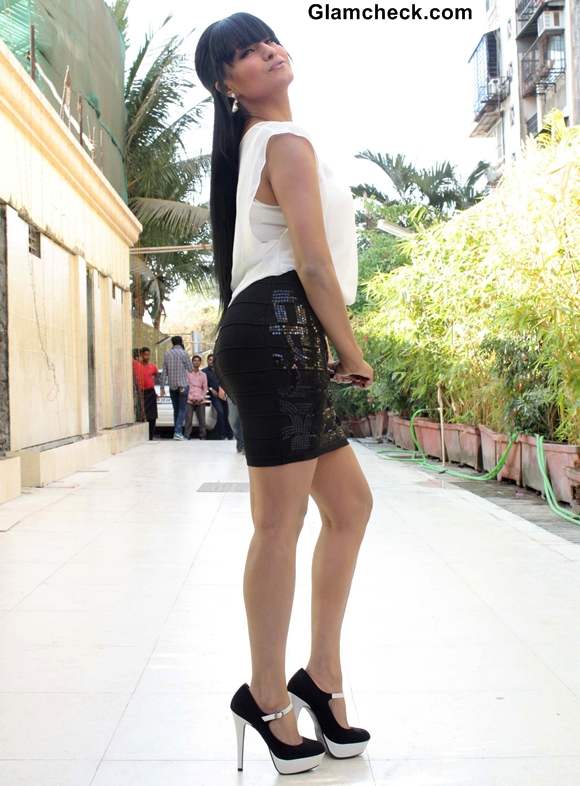 Veena Malik Kissed 137 Times on 29th Birthday breaks record
Veena paired a simple diaphanous white blouse with a sequinned black mini skirt. The simple monotones offered a clear stage for the sequins to do their thing! A pair of danglers and gorgeous black and white pumps accessorized her look.
The star sported blunt brow-grazing bangs with the rest of her hair pinned half-up at the crown while straight locks fell down her back like a black curtain. Natural makeup and mascarraed, lined peepers completed her look.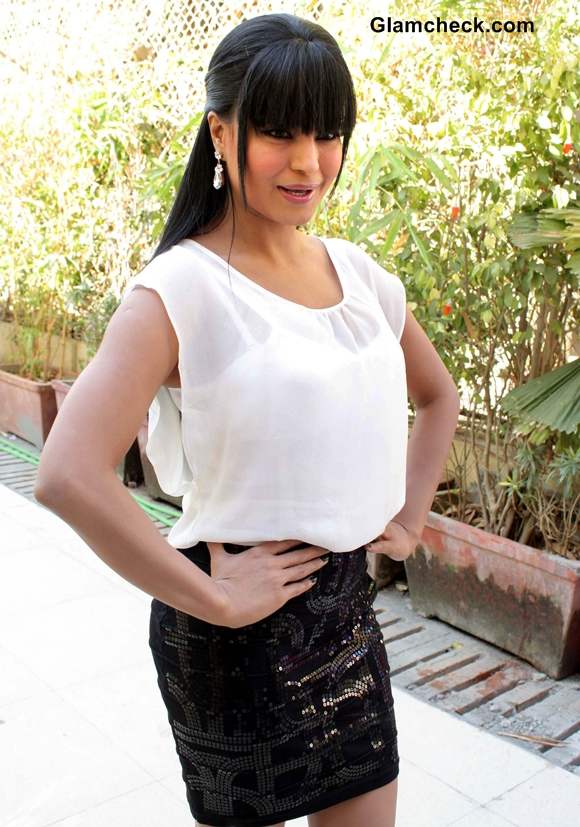 Veena Malik look on 29th Birthday
She looked like she was having a pretty good time at the event, and her outfit bespoke her happiness and party spirit. She made a good choice picking the simple colors as the neutral tones allowed her natural beauty to shine through.
Well, all we can say is Happy Birthday, Veena! And congratulations on breaking a record! Let's hope your future films do the same!
Indian Photo Agency