Bollywood actor Raveena Tandon looked stunning as she attended the Kelvinator GR8 Women Awards 2013 in Mumbai, India on March 9.
Her Look
Traditional elegance
What she wore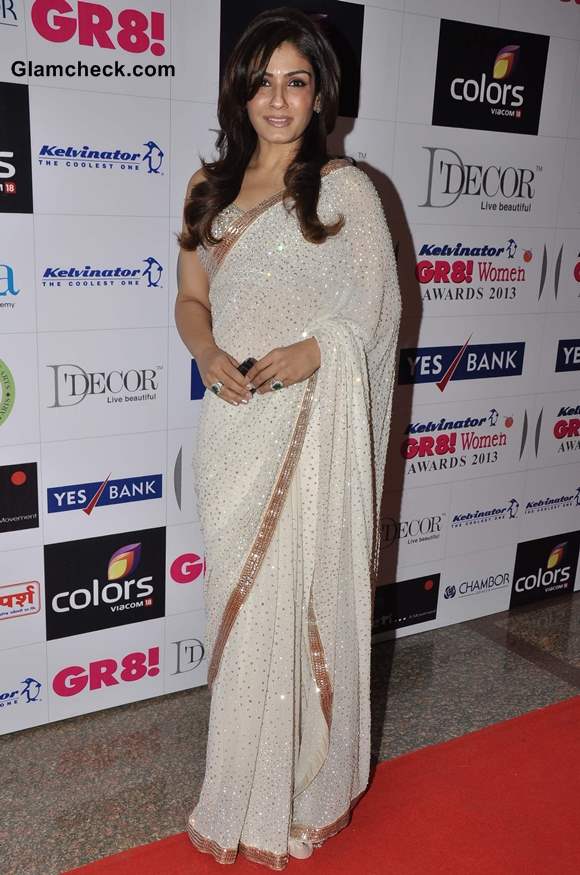 Raveena Tandon Sparkles in Sequinned Sari at GR8 Women Awards 2013
Raveena glowed in a gorgeous white sari which was generously peppered with silver sequins, creating a magical visual of what the sky might look like if stars appeared in the day. She paired it with a heavily-sequinned sleeveless blouse which surprisingly did not weigh down the look.
Emerald-stone rings and stud earrings were her only accessories apart from a tiny sequinned white bindi.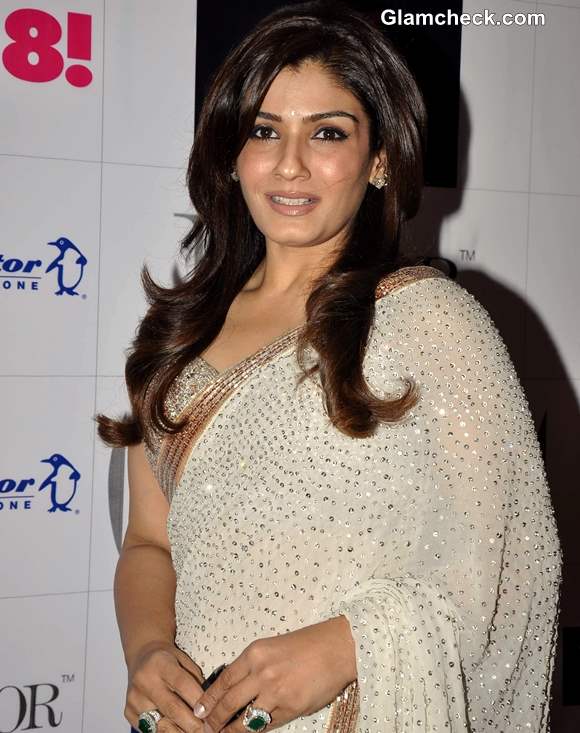 Raveena Tandon in Sari at GR8 Women Awards 2013
The beauty curled her wavy hair at the ends and chose to leave them loose, thus framing her defined eyes set against nude makeup.
Her look is so complete! The white is a safe color for a glamorous night in the public eye and the sequins bring all the bang that she needs to parade down the red carpet in style.
IANS