Designer Masaba Gupta took her place as Satya Paul's new creative head last year. Admittedly, this has done only great things for the brand's image. Masaba's designs are always a breath of fresh air, injecting new life into age-old fashions. And it is perhaps that last which will most work in Satya Paul's favour.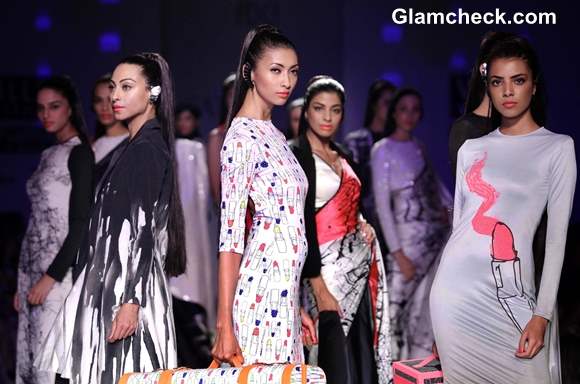 Masaba Gupta for Satya Paul at WIFW Fall-Winter 2013
Young, vibrant and immensely-talented Masaba proved her mettle at Wills Lifestyle India Fashion Week where her first full collection for Satya Paul was unveiled.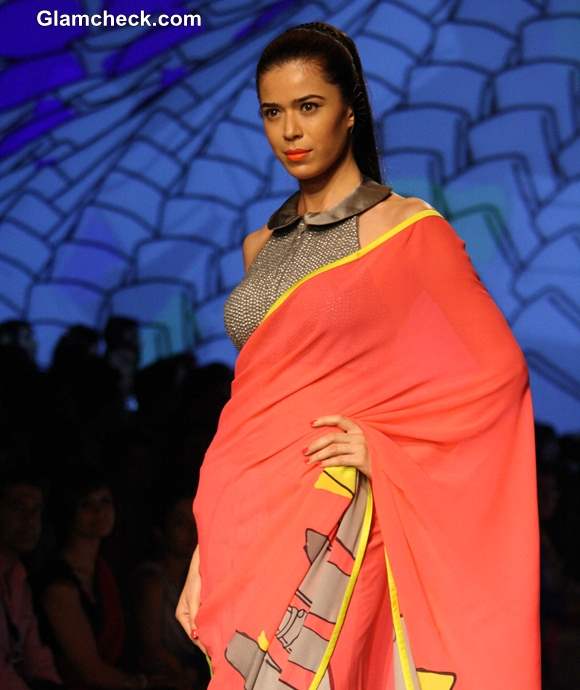 Satya Paul WIFW Fall-Winter 2013 by Masaba Gupta
Masaba's primary inspiration for this line? The ubiquitous lipstick.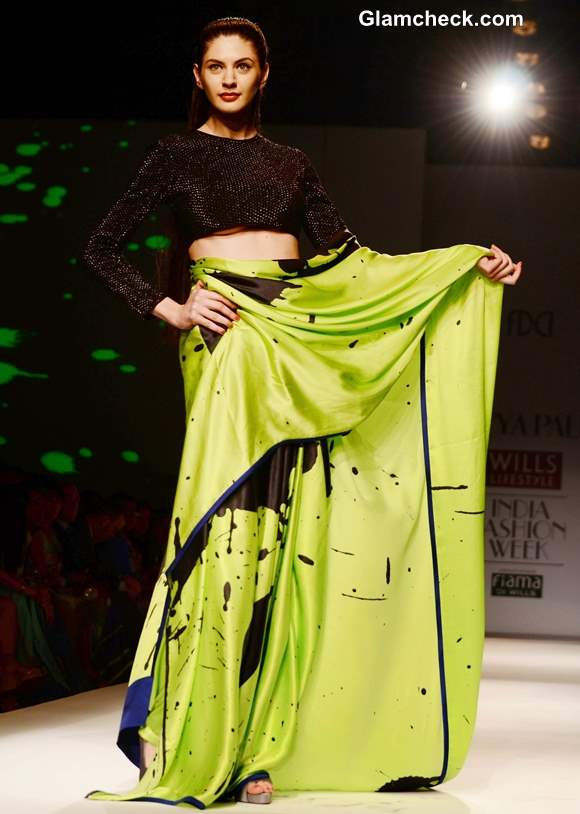 Masaba Gupta Satya Paul at WIFW Fall-Winter 2013
Shades of neon green and orange, which make an appearance in all of Masaba's collections, were inevitably a strong basis for her debut with Satya Paul too. A few blues, pinks and greys were thrown in and, of course, smatterings of black and white.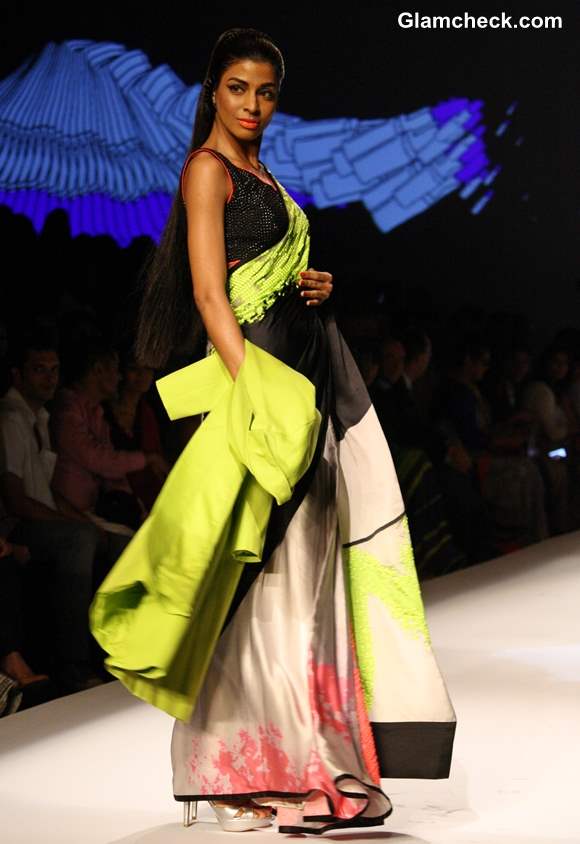 Satya Paul at WIFW Fall-Winter 2013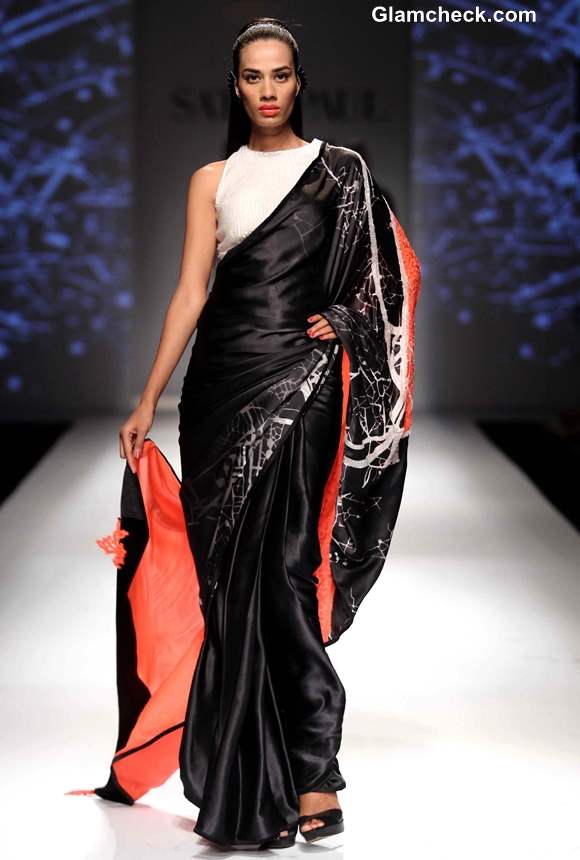 Satya Paul collection WIFW Fall-Winter 2013
The runway was splashed with abstract prints as models emerged wearing fluid saris with collared blouses and overcoats, palazzo pants that you might mistake for lehengas, eclectic evening wear and a range of dresses and blouses.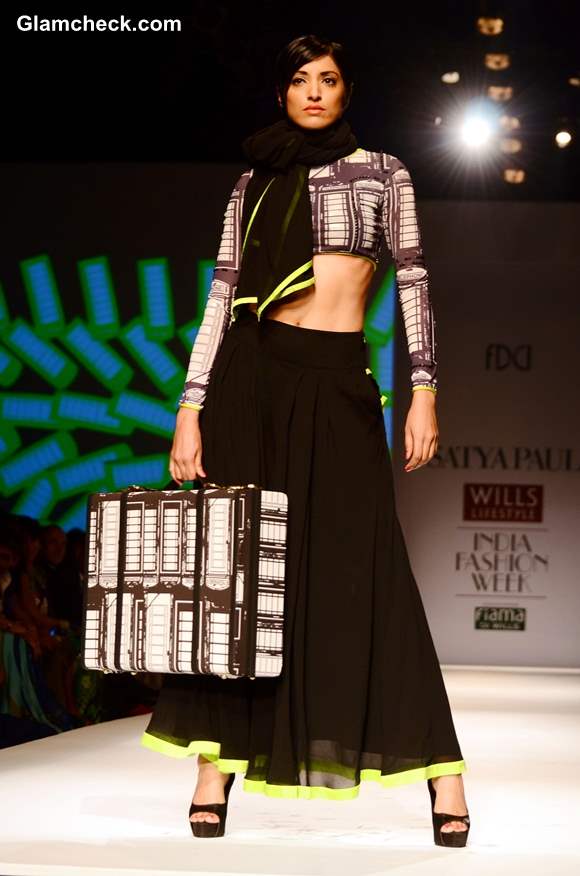 WIFW Fall-Winter 2013 Masaba Gupta for Satya Paul Collection
Sleek, straight ponytails and dual tone lips in bright neons  gave the models a futuristic look as did the cuffed earrings that they were accessorized with.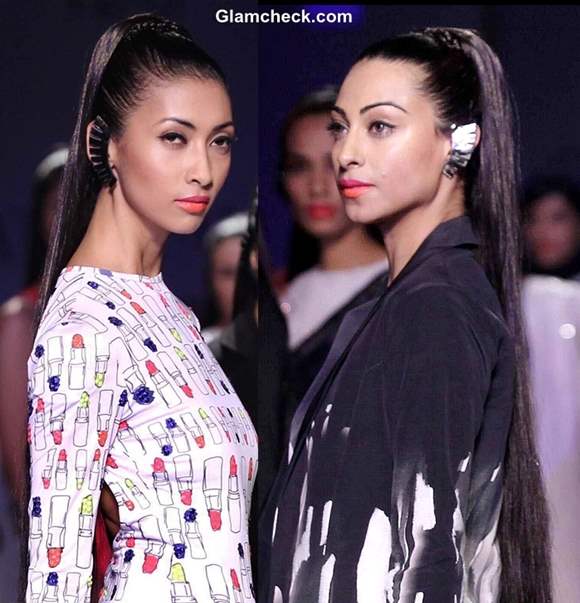 WIFW Fall-Winter 2013 hair makeup Satya Paul
She also unveiled a luggage collection from vanity cases that match your outfit to overnight suitcases stamped with telephone booth motifs – the latter a secondary inspiration for the whole line. In fact, motifs of lipsticks and telephone booths made for a quirky print on several pieces from the line.
WIFW Fall-Winter 2013 Satya Paul show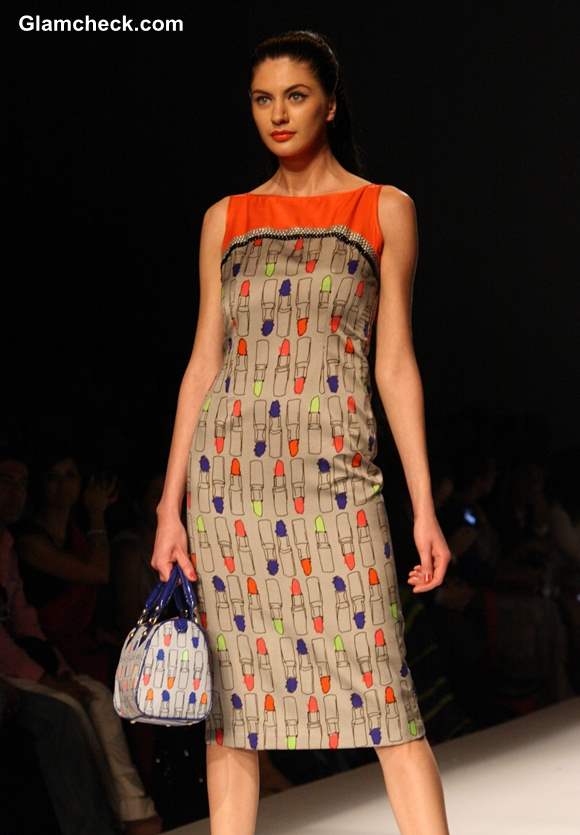 WIFW Fall-Winter 2013 Satya Paul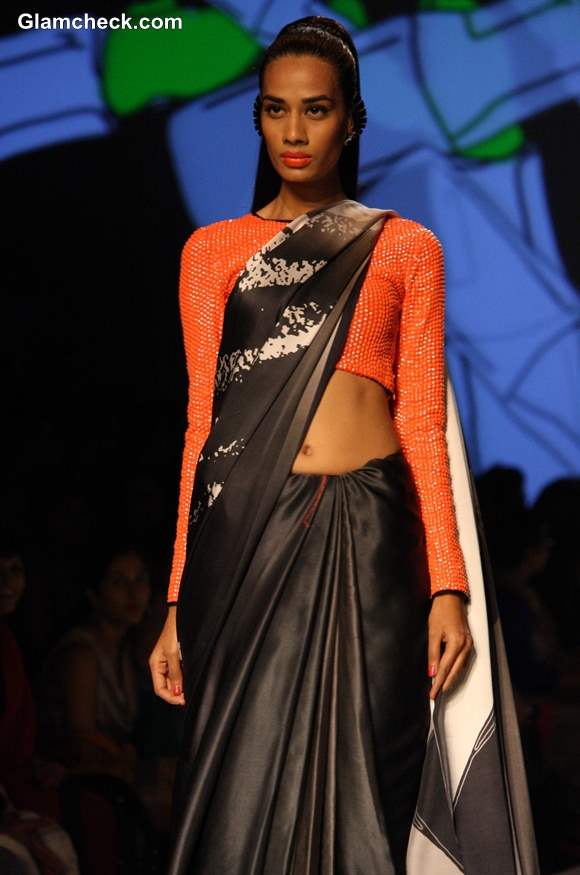 Masaba Gupta for Satya Paul WIFW Fall-Winter 2013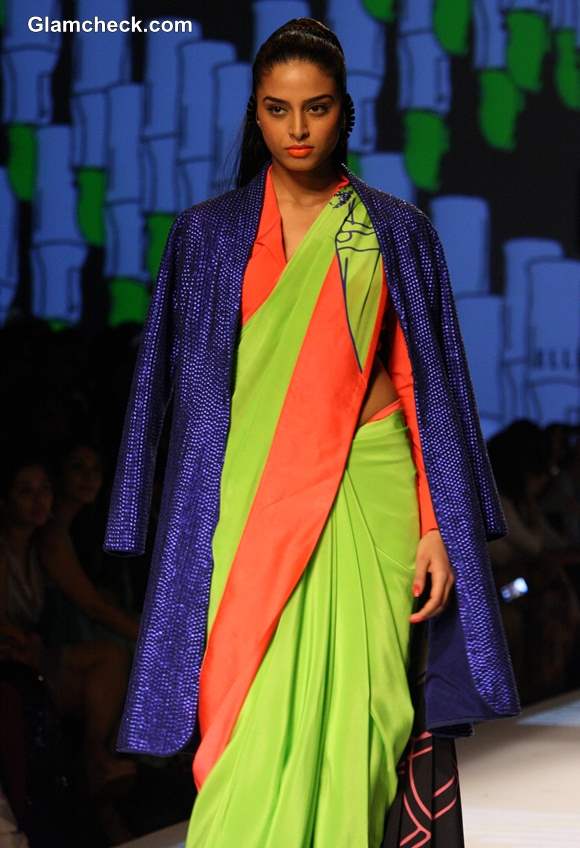 WIFW Fall-Winter 2013 Masaba Gupta for Satya Paul
IANS, Indian Photo Agency