Designer Nikasha Tawadey took us on a trip back in time as she displayed her latest collection 'Raat ki Rani' at the Wills Lifestyle India Fashion Week 2013 in New Delhi on March 13.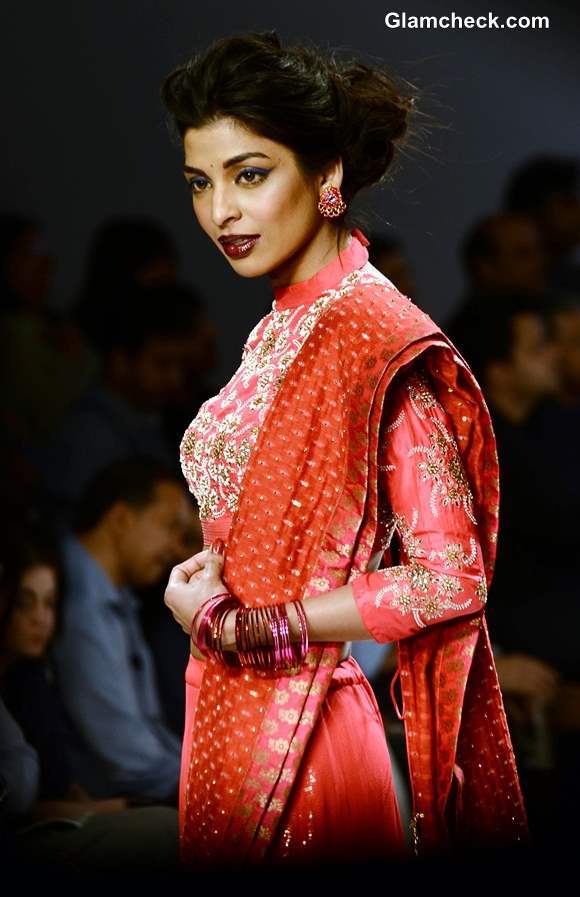 'Raat ki Rani' by Nikasha Tawadey at WIFW Fall-Winter 2013
The line employed a range of fabrics, textures and colors to create traditional outfits with just a hint of a contemporary twist.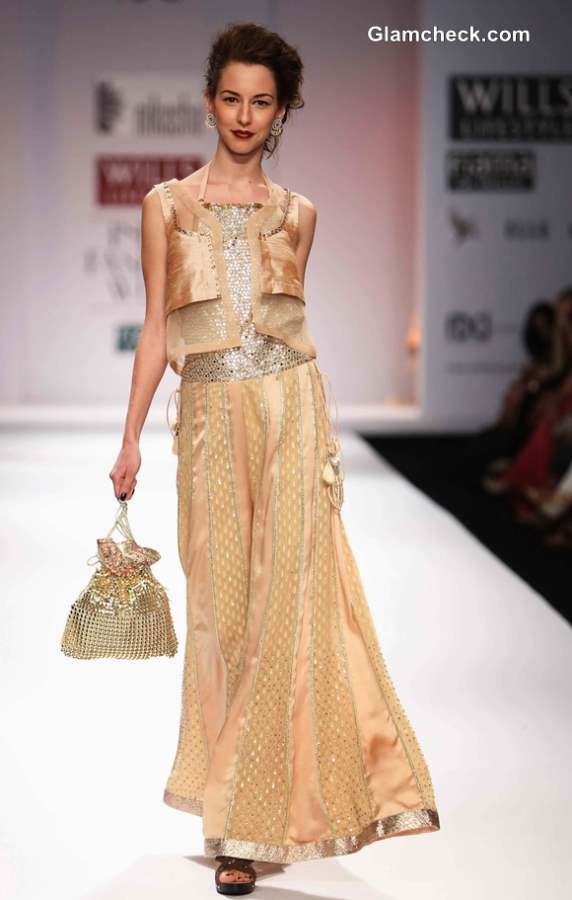 WIFW Fall-Winter 2013 Nikasha Tawadey
Shades of nude, orange, green and blue featured dominantly while pink made for an interesting accent color in a few designs.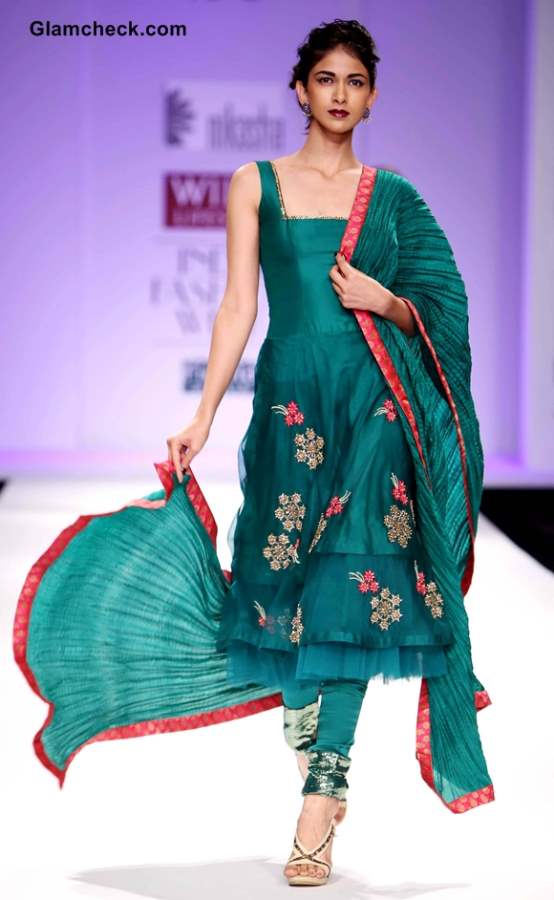 WIFW Fall-Winter 2013 Raat ki Rani by Nikasha Tawadey
Saris, salwar kameezes and lehenga cholis displayed both fitted and flowy silhouettes. Silk and georgette relied on fine embroidery and delicate sequin work for pizzazz and glamour.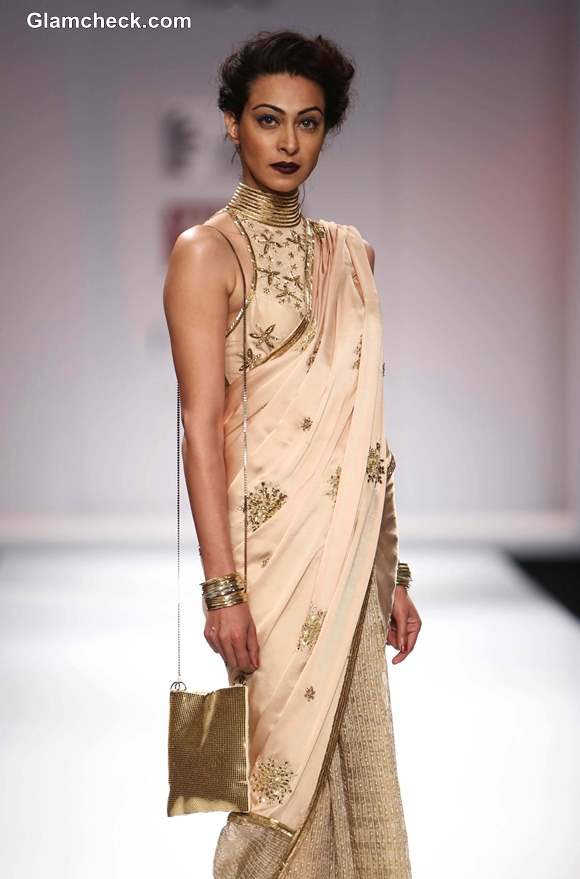 WIFW Fall-Winter 2013 Nikasha Tawadey show
'Raat ki Rani' represented the modern Indian woman who is beautiful, bold and yet very much in touch with her roots.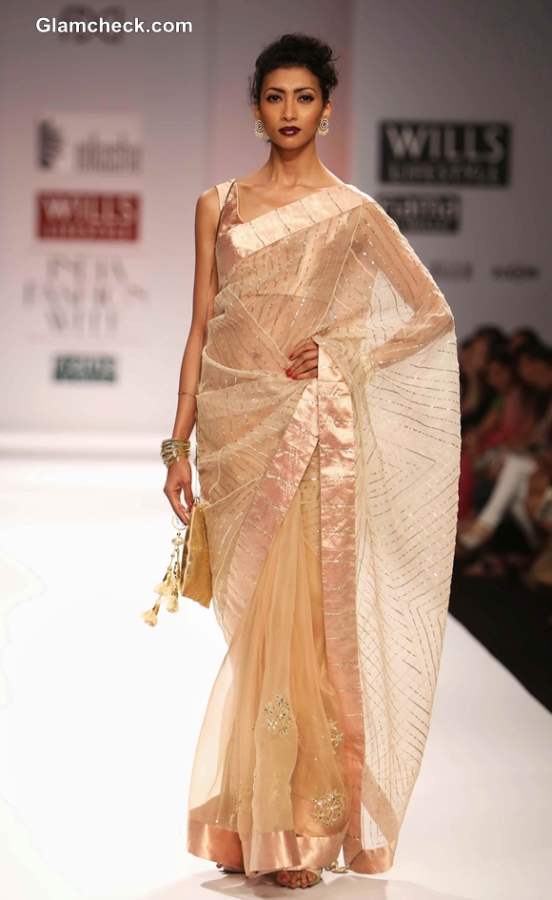 WIFW Fall-Winter 2013 Nikasha Tawadey saree collection
The makeup and hair are what brought the true retro finish to the look – bouffant-esque updos and dark lips that echoed retro Bollywood.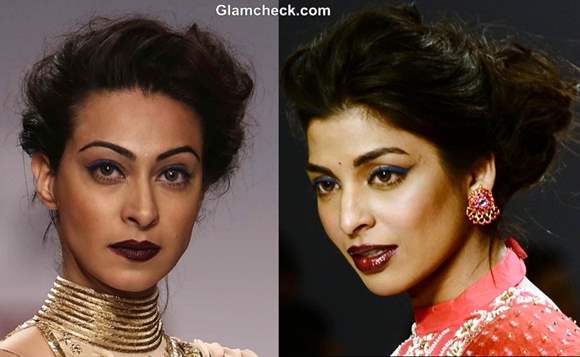 WIFW Fall-Winter 2013 hair and makeup Nikasha Tawadey
Accessories were minimal with ethnic earrings and bangles making an appearance here and there but otherwise the ensembles needed little extra help. However, a few of the neutral colored designs were paired with cute gold bags, the styles ranging from slings to clutches, which we're sure will inspire a range of knock-offs in the coming months.
IANS, Indian Photo Agency