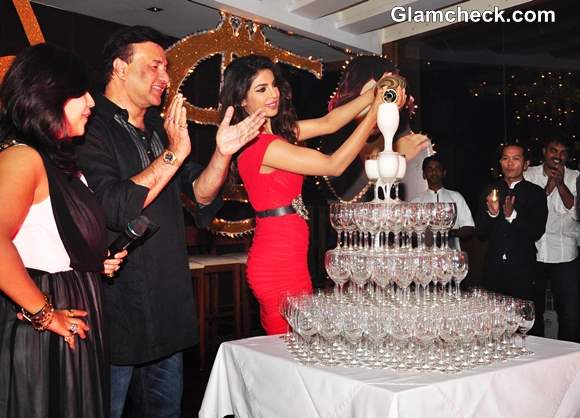 Bollywood actress Priyanka Chopra joined Ekta Kapoor at a special 'Bubbly Bash' to launch the item song Babli Badmaash from the upcoming movie "Shootout at Wadala" in Mumbai on March 19.
Her Look
Bollywood hottie
What she wore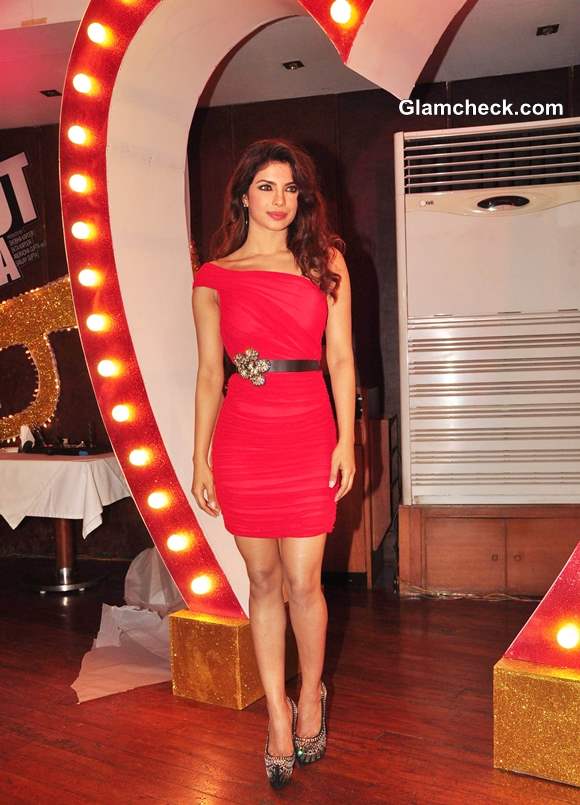 Priyanka Chopra 2013 hot
Priyanka wore a red-hot one-shoulder sheath dress. We love the color, love the cut, love how sexy she looked in it! But the diamond-studded Lanvin belt she accessorized with was a bit much. Especially when she was already rocking a pair of over-the-top sequinned pumps by Christian Louboutin (valued at close to $4,000). Just the shoes and dress would have been understated elegance – adding the belt makes it look like she's trying too hard.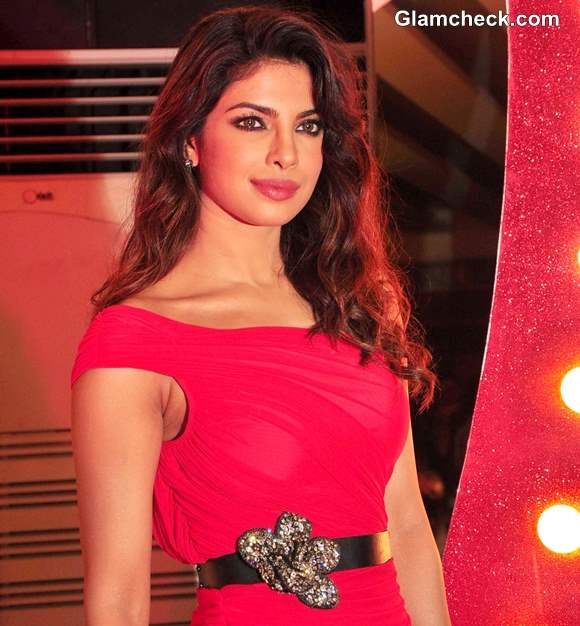 Priyanka Chopra 'Shootout at Wadala' Item Number
Love the styling of her look though! Classy chocolate curls dripping down from a side parting, framing her dark eyes and pink pout – a delectable picture you can't stop looking at.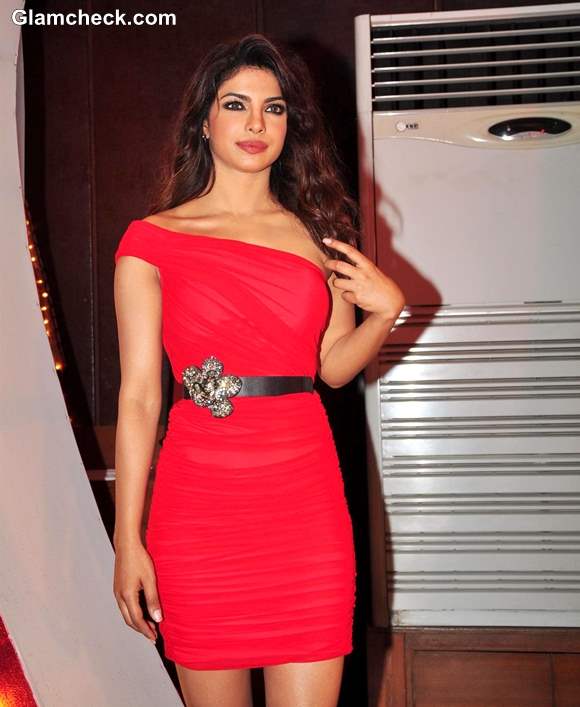 Priyanka Chopra in red mini dress
Talking about Babli Badmash, Priyanka stated that it was her tribute to actor Amitabh Bachchan. In the song, she wears an outfit very similar to the one the veteran star wore in his film Yaarana.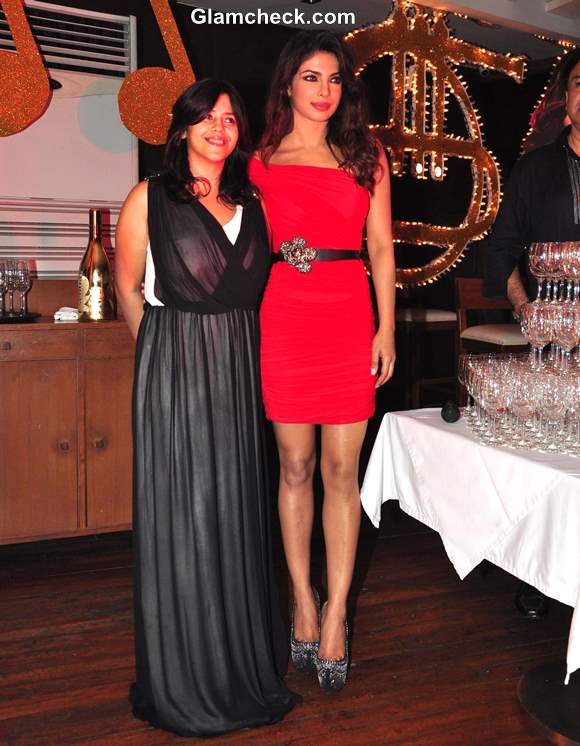 Priyanka Chopra Launches Shootout at Wadala Item Number
The team behind the item number had just two days to wrap it all up since Priyanka had to return to shooting for her film Gunday. Although it was hectic, the former beauty queen said she had a ball doing it.
Indian Photo Agency