The ramp was infused with life at the Lakme Fashion Week Summer/Resort 2013 in Mumbai, India on March 23 when fashion designer Pia Pauro showcased her exuberant new collection.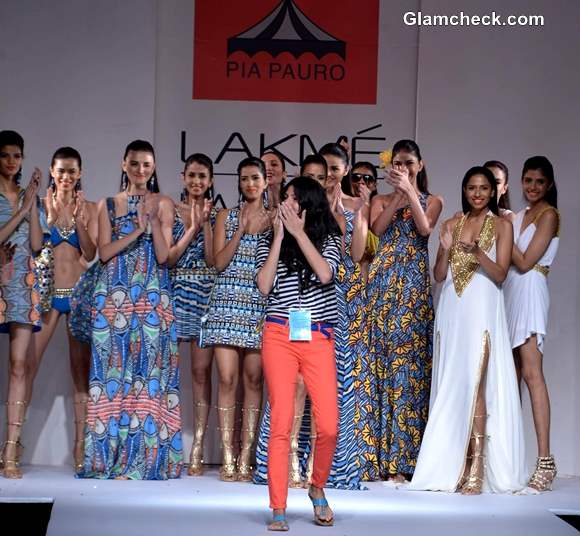 Pia Pauro at Lakme India Fashion Week Summer-Resort 2013
It was a breathtaking show, to be sure! With the country of Greece as her muse, Pauro captured the very essence of the sea-side and rich culture – translated into vibrant colors, beautiful lines and breezy silhouettes.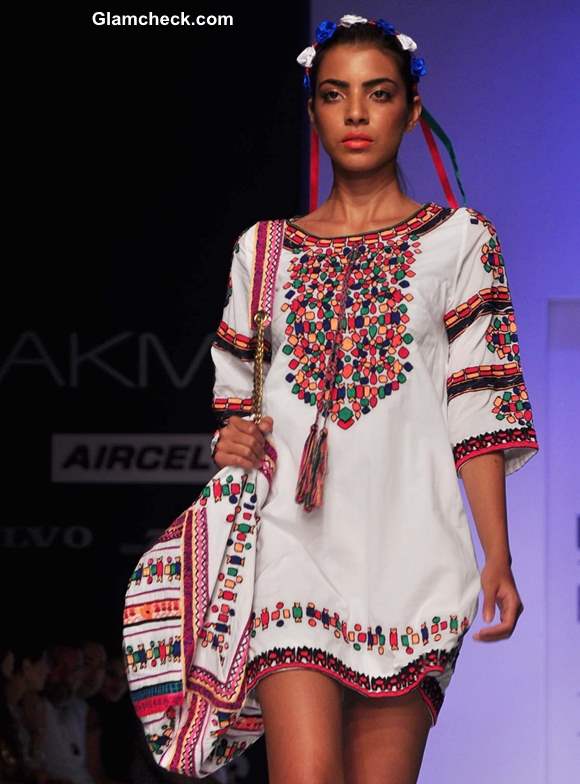 Pia Pauro show LFW Summer-Resort 2013
Short dresses, maxis, beach cover-ups and swimwear made up the line. The bikinis in particular were quite impressive, embellished as they were with delicate gold embroidery. The cover-ups largely featured colorful floral embroidery that was a feast for the eyes.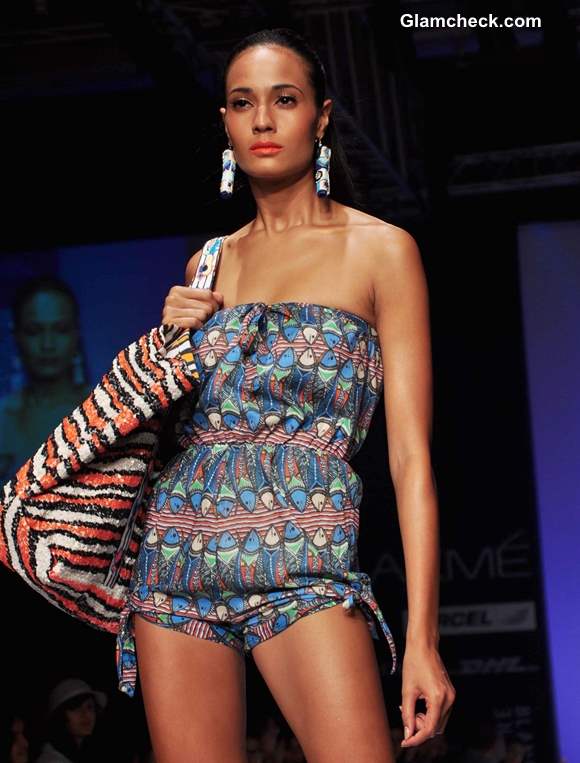 Pia Pauro at LFW Summer-Resort 2013
We loved the beach bags that she displayed with her collection. Large and small, they all reflected a bold yet feminine vibe, but overall one of fun!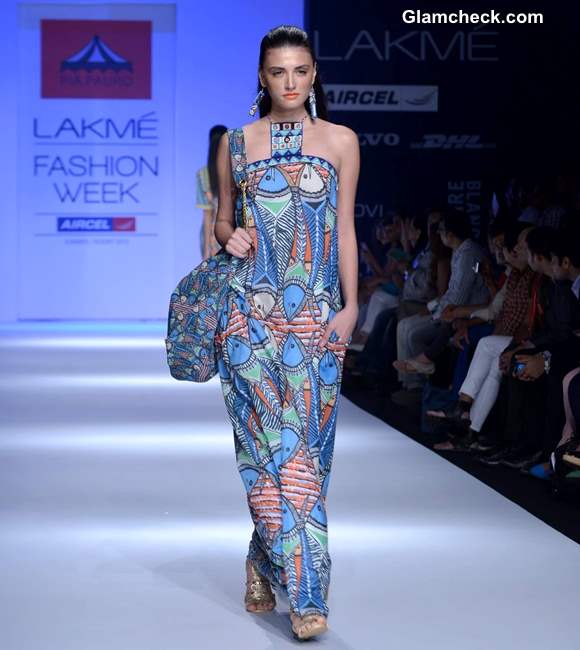 Pia Pauro LFW Summer-Resort 2013
Several of the outfits were accessorized with gold gladiator sandals – a rather eye-catching touch which exuded a royal feel.
Pia Pauro Collection LFW Summer-Resort 2013
Hairstyles were kept sleek, pulled back at the crown with the rest left loose. The statement hair accessories that some models sported – a large yellow sunflower – definitely left a mark.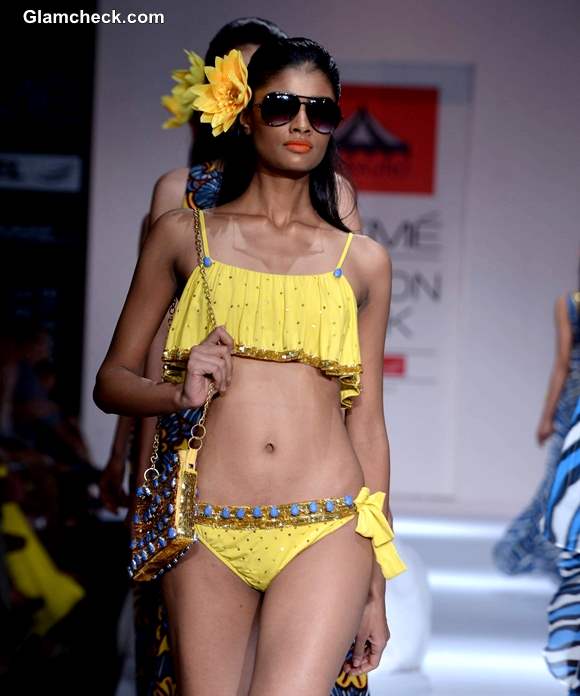 LFW Summer-Resort 2013 Pia Pauro show
Fashion is best when it's wearable, and that's one thing you can definitely say about Pauro's designs – clothes, accessories and all.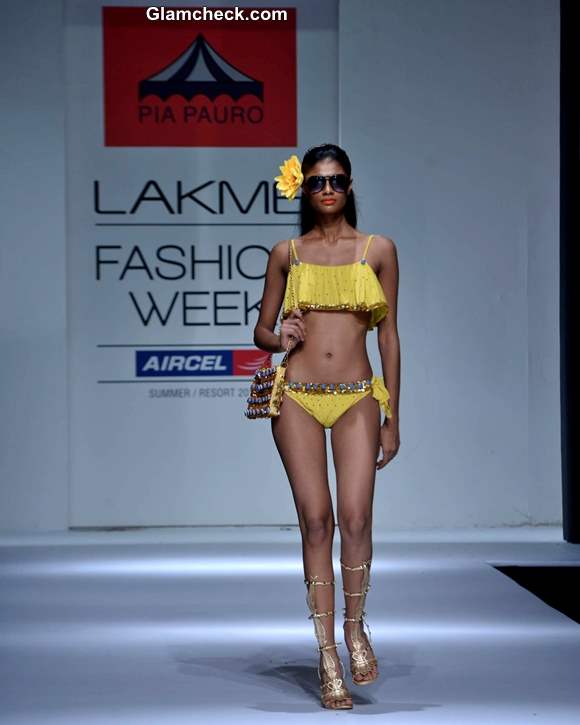 LFW Summer-Resort 2013 Pia Pauro
They were high on style, contemporary in cut and color and yet down-to-earth enough that you can pull them off without having to be a socialite or celebrity.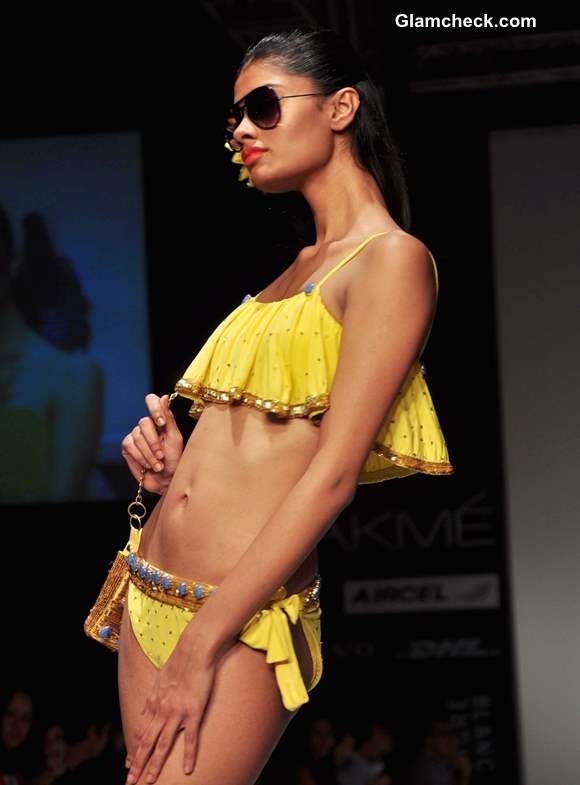 Pia Pauro LFW Summer-Resort 2013 show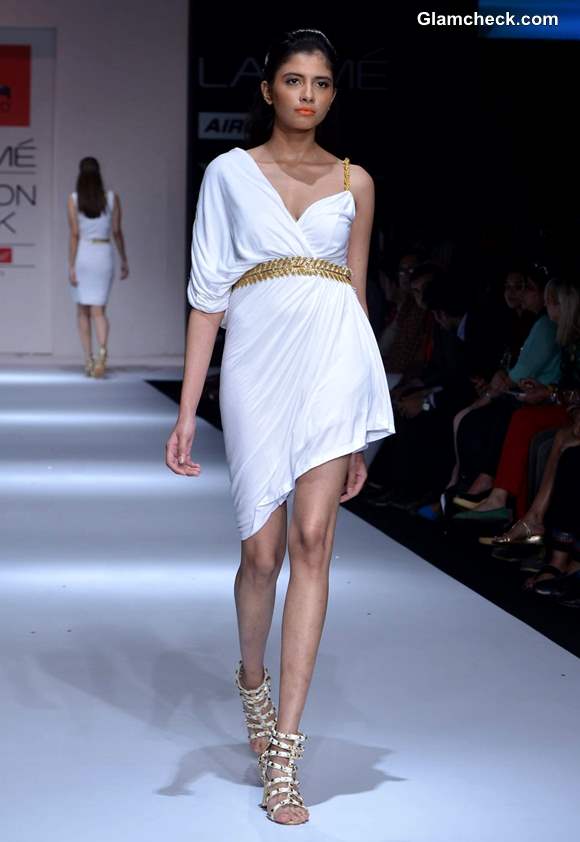 Pia Pauro Lakme India Fashion Week Summer-Resort 2013
IANS, Indian Photo Agency