Bollywood actress Mugdha Godse launched Italian men's inner wear, Zoiroin, in New Delhi, India on April 11. She rocked her hot bod in a tiny gold dress at the event.
Her Look
Glam chic
What she wore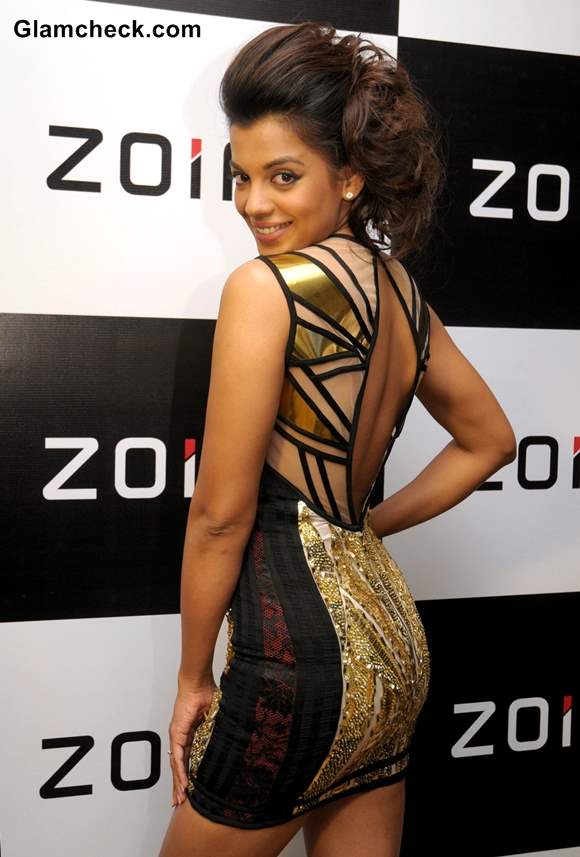 Mugdha Godse golden mini dress at "Zoiroin" Launch
Mugdha was channelling red carpet and high-end-photo-shoot glamour in a gold and black cutout mini dress. The bodycon number had a bit of an optical illusion feel about it thanks to the black and red lace dominating the sides, giving way to gold sequin detailing against a nude backdrop on the front. A very sexy geometric cutout on the back added oodles of sex appeal to the already very seductive outfit.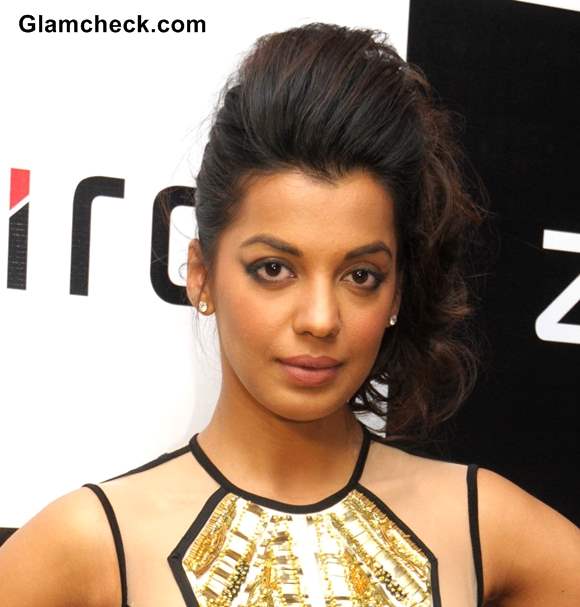 Mugdha Godse at "Zoiroin" Launch
She accessorized the sassy dress with diamond stud earrings and a simple gold ring.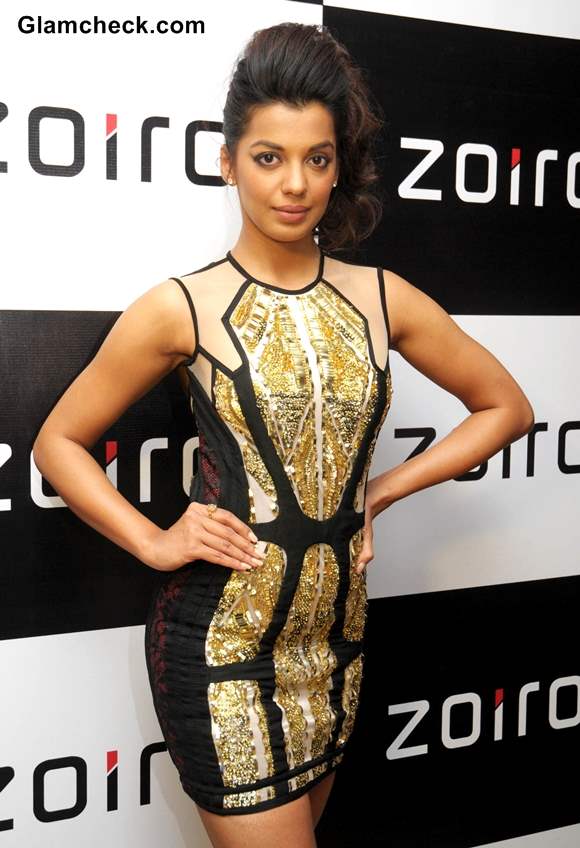 Mugdha Godse 2013 "Zoiroin" Launch
The styling of this look is top-notch too. Her hair was swept up into a voluminous ponytail which fell to the side of her head in curls. It gives her ensemble a slightly retro feel without making it appear outdated. Cleopatra-esque eyes and a pink lippie completed her look. The former in particular makes this a very alluring and inviting persona that suits the dusky beauty to a T.
Indian Photo Agency