Bollywood actress Pooja Gupta joined her co-stars of "Go Goa Gone" in Mumbai, India on April 18 to launch the music of the film.
Bollywood actor Saif Ali Khan, who plays a zombie killer in the film, aired his concerns that Go Goa Gone would have a tough time getting past the censor board since the dialogues feature quite a few expletives.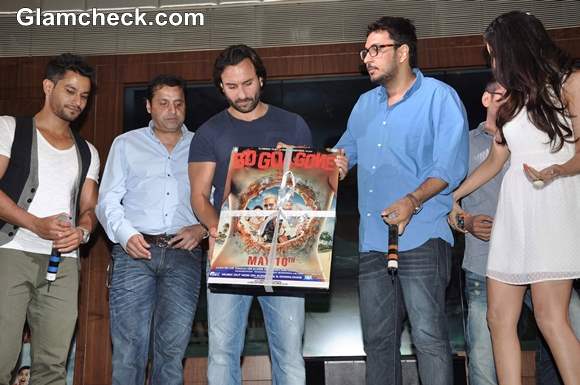 Cast of 'Go Goa Gone' Launch Music in Mumbai
Asked about his blonde look in the movie, he related how it had taken them some attempts before they got the color right, but how everyone was happy with the results in the end.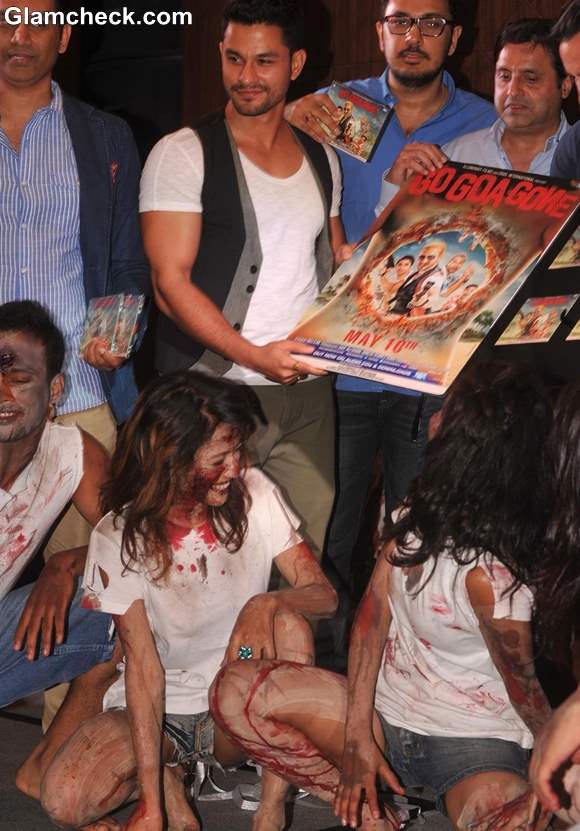 'Go Goa Gone' Launch Music in Mumbai
The shared trivia wasn't the only fun thing at the launch. The Zoombies did a live show and some of the film's tunes, directed by Sachin and Jugar, were also played.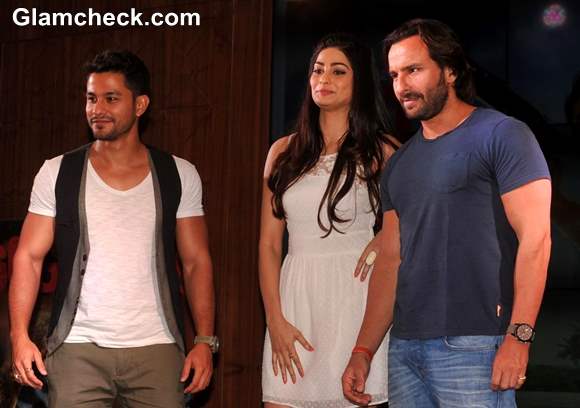 'Go Goa Gone' Music Launch
Go Goa Gone premieres May 10. Meanwhile, check out what lissom lass Pooja wore to the event.
Her Look
Light and airy
What she wore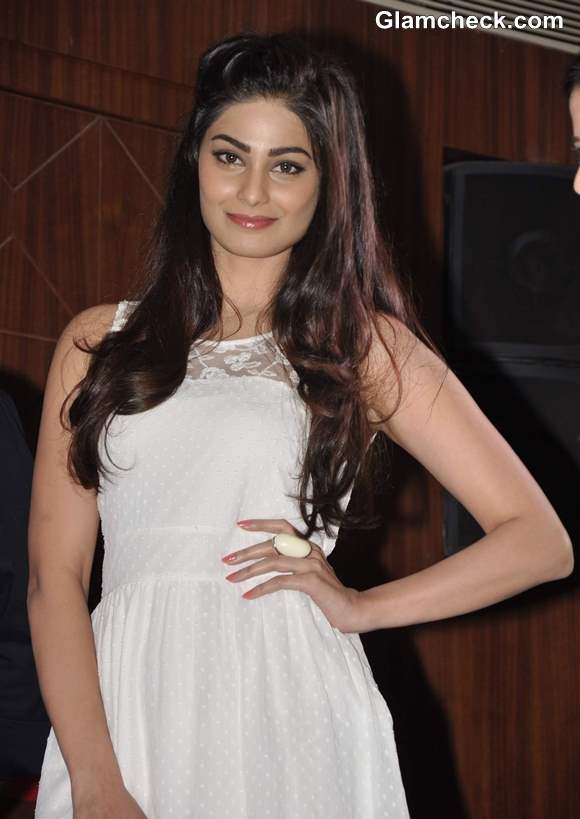 Bollywood actress Pooja Gupta in 'Go Goa Gone' 2013
In a bid to beat the heat, Pooja slipped into a short, sleeveless white dress with lace detailing on the bust. She accessorized with a large white ring while her peachy nails added delectable pops of color to the ensemble.
The simple number allowed her to pull off a slightly dramatic day look. She wore her highlighted brown hair in cascading curls, half held up at the crown. It was quite a princess-y do. Her almond eyes were lined darkly and mascarraed for definition while a strawberry pink lip gloss rounded off her tasteful summer look.
IANS