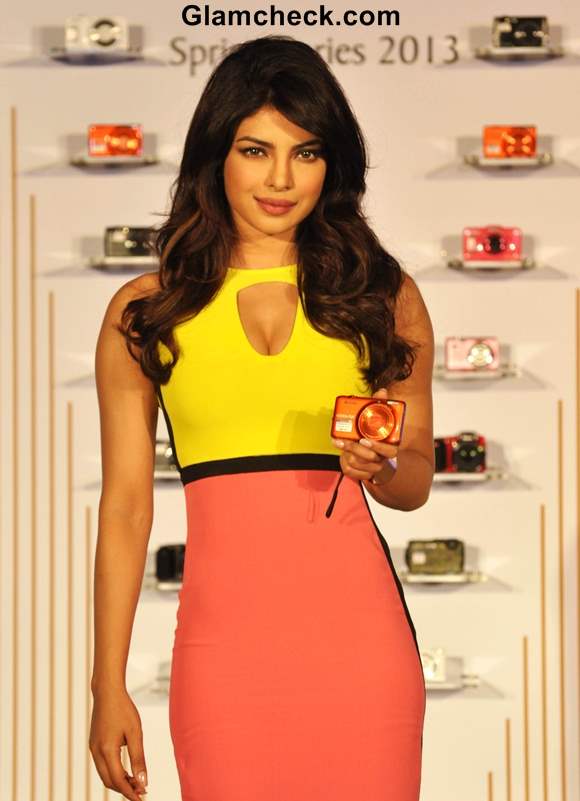 Priyanka Chopra Endorses Nikon Coolpix Range in Colorful Sheath Dress
Camera brand Nikon unveiled its new Coolpix range in New Delhi on April 19. Hiroshi Takashina, the MD of Nikon India, and Tetsuya Morimoto, GM of Nikon Communications, were at the momentous event. They roped in Bollywood actress Priyanka Chopra to endorse the new line.
Her Look
Classy
What she wore
Priyanka Chopra Endorses Nikon Coolpix Range
The former beauty queen sported a very elegant day-time look. She wore a knee-length sheath dress which boasted a bright yellow on the bust and a peachy skirt that hugged her curves. The waistline was accentuated by a band of black.
It was a sleek, international look that really highlighted her natural charms. The color-blocking is joyous and heralds the coming summer beautifully.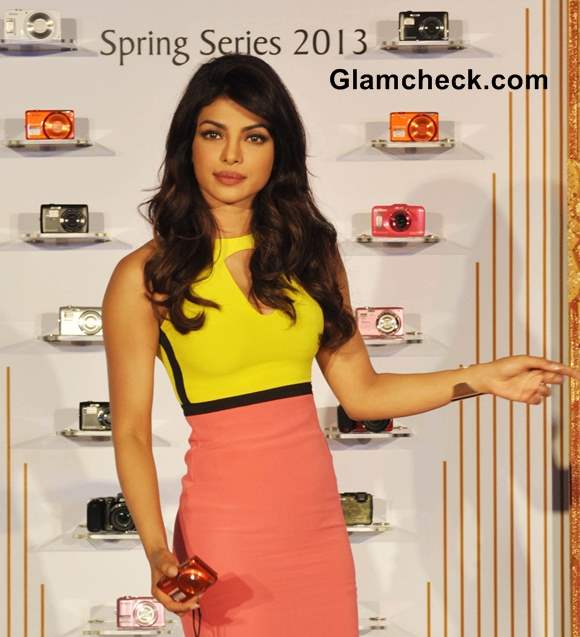 Priyanka Chopra Nikon Coolpix Range launch 2013
We love how she kept the look low-key, opting only for T-strap black pumps to accessorize. A little color on her lips, a bit of eye definition and some yummy curls tastefully rounded off her look.
Priyanka posed with a couple of the new cameras and related to the press that she likes to photograph the things she sees through the day.
The new range she launched has 17 new models, starting from a very affordable Rs. 4990 and available in over 5 dozen colors.
Indian Photo Agency