As the Marathi news channel "Jai Maharashtra" was launched at the Grand Hyatt in Mumbai on April 27, the celebs that traipsed into the venue were definitely making the news as much as the launch itself.
Chitrangada Singh was resplendent in a traditional Marathi outfit.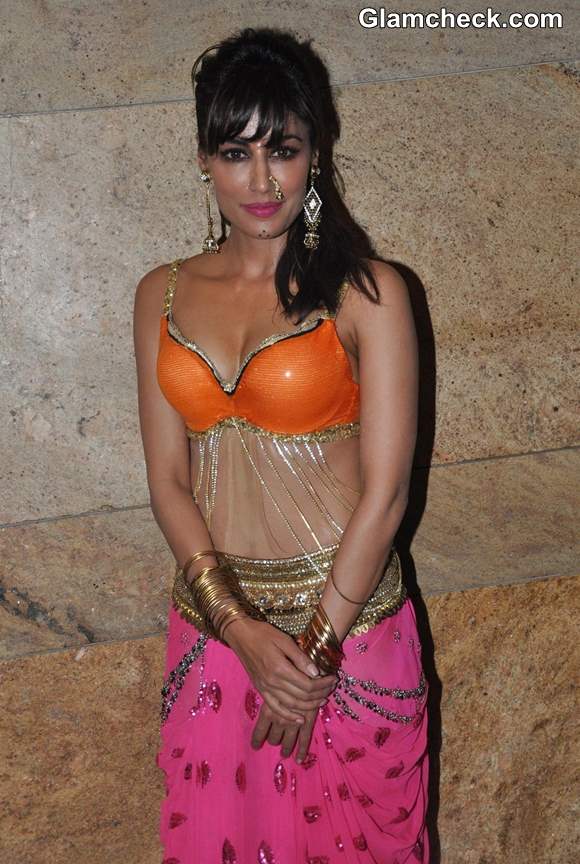 Chitrangada Singh at 'Jai Maharashtra' Channel Launch
Her low-cut orange choli – very sexy – was contrasted by bright pink kashta bottoms. But her clothes were just the beginning, it was her bling that really brought the look together – gold bangles in both hands, ethnic danglers, a nathani and a gold bindi. Very fetching! 
Mahima Chaudhry looked very classy in a black sari.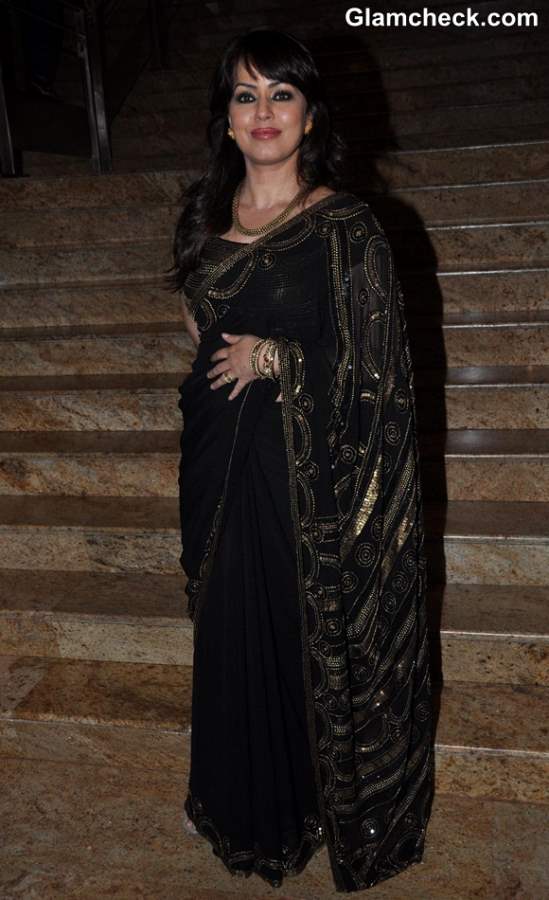 Mahima Chaudhry at 'Jai Maharashtra' Channel Launch
Her glam makeup – red lips and very dark eyes – was the perfect complement to the timeless color and upped the yum factor of her look considerably. Loving the wispy bangs and the flicked out curls that her locks were styled in.
Mallika Sherawat was a proper Marathi mulgi in a mango yellow sari with a gold border.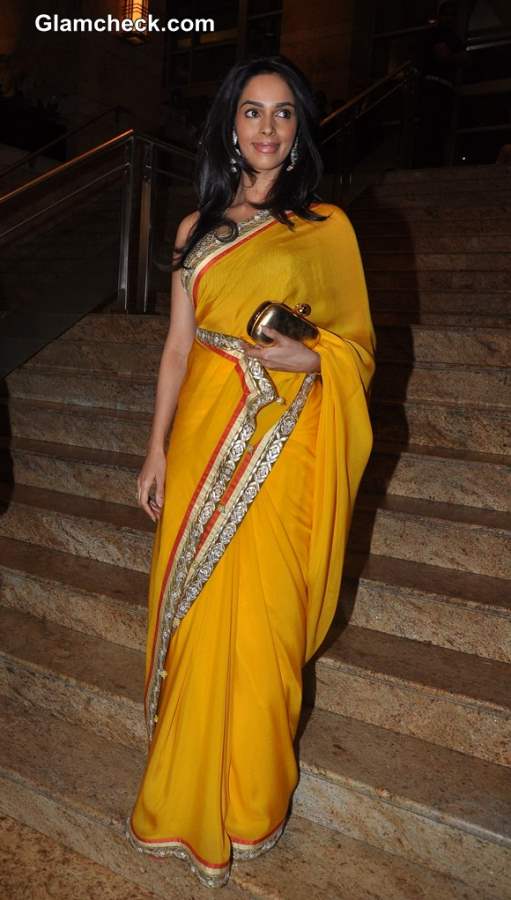 Mallika Sherawat at 'Jai Maharashtra' Channel Launch
The color, the way it was draped, her danglers – it all had a very traditional vibe that was quite becoming on the sex siren.
Raveena Tandon chose the other timeless color for her ensemble – white.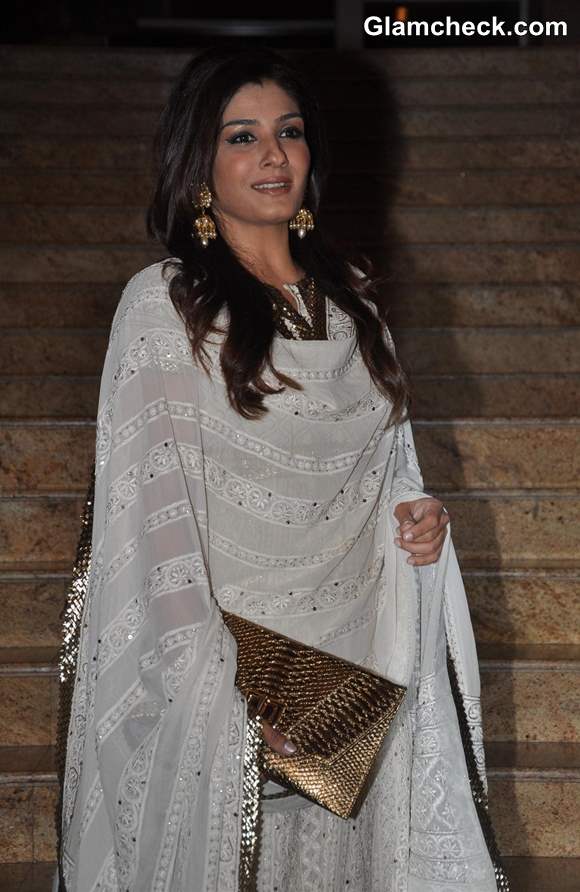 Raveena Tandon at 'Jai Maharashtra' Channel Launch
She covered up completely in a white salwar kameez which featured embroidery in silver. Perhaps the most striking thing about her ensemble was the huge golden envelope clutch she carried, second in appeal only to her soft chocolate curls.
Tanushree Dutta went with a sweet and simple look. She sported a muted yellow salwar kameez, the salwar fully embroidered in white.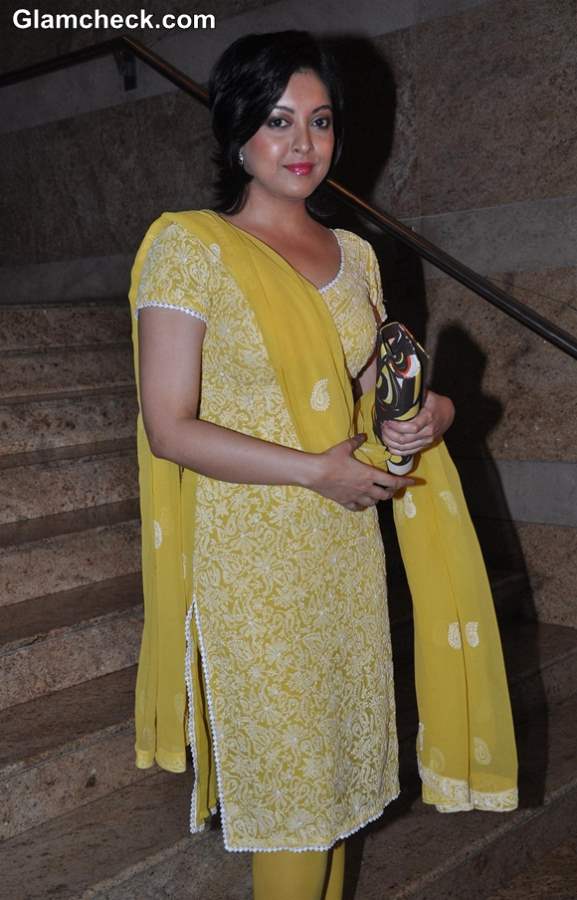 Tanushree Dutta at 'Jai Maharashtra' Channel Launch
An abstract-print clutch added a zany touch to the ensemble. Her makeup seemed a tad heavy for the look – her lips were too pink and her blush more than necessary.
Urmila Matondkar was in a fun mood! Her flouncy turquoise dress definitely gave that impression.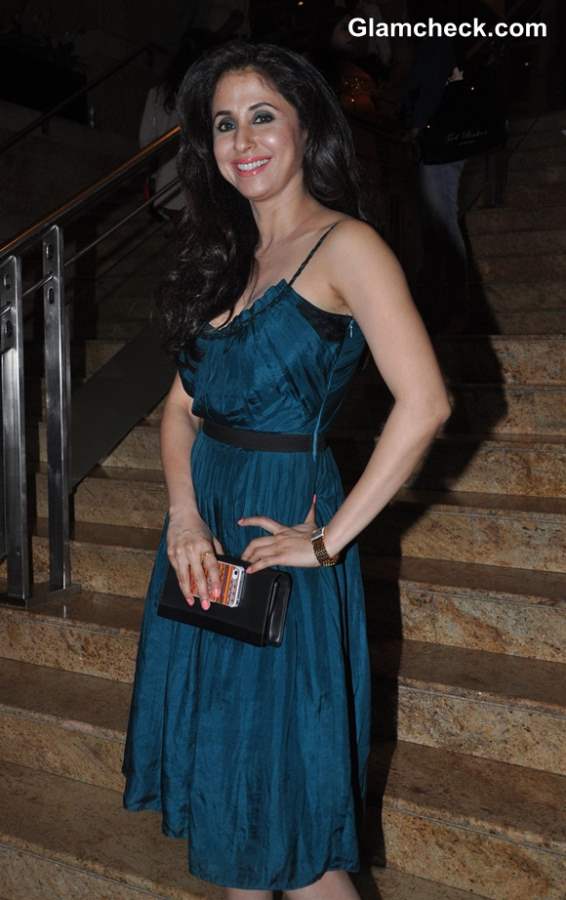 Urmila Matondkar at 'Jai Maharashtra' Channel Launch
It was a youthful, lively number which was nevertheless quite age-appropriate. She too opted for curly hair, which perfectly framed her pink lips, rosy cheeks and blue eye shadow. 
IANS