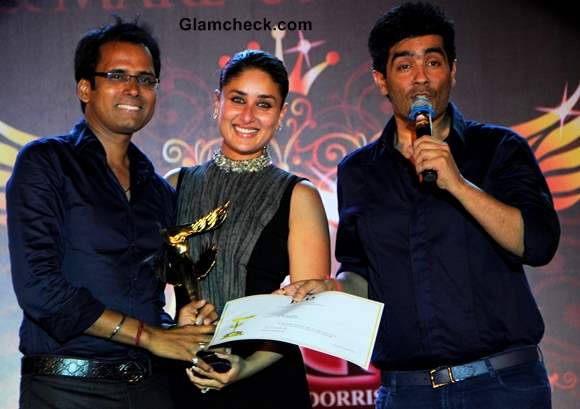 Bollywood actress Kareena Kapoor was one of the big names in attendance at the Bharat and Dorris' Hair Styling and Makeup Awards 2013 in Mumbai, India on April 30. She looked smashing!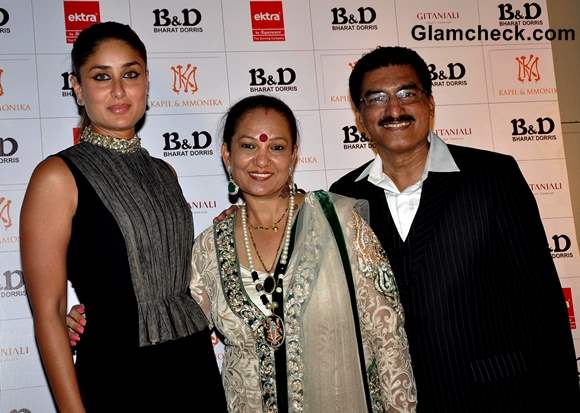 Kareena Kapoor at 2013 Hair Styling & Makeup Awards
Her Look
Glam elegance
What she wore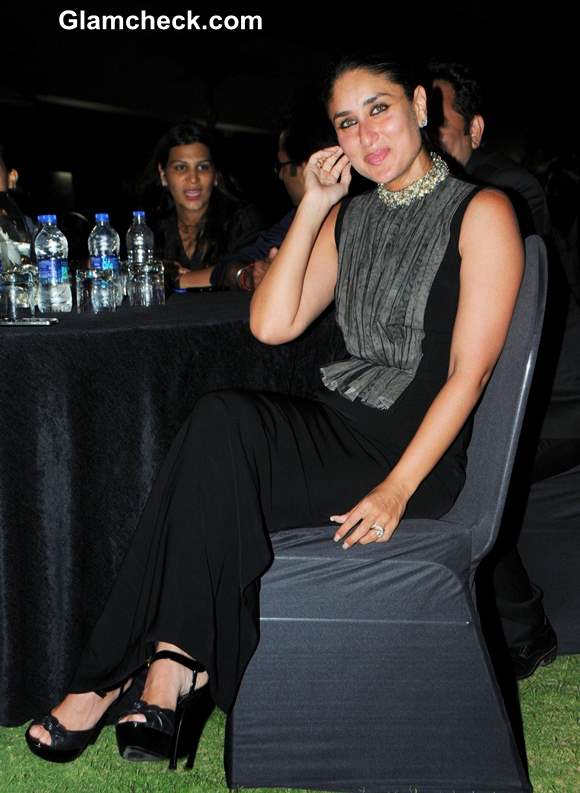 Kareena Kapoor at Hair Styling Makeup Awards 2013
Kareena donned a grey and black sleeveless gown for the style-studded event. She looked very glamorous in the slinky number, her innate elegance coming to the fore.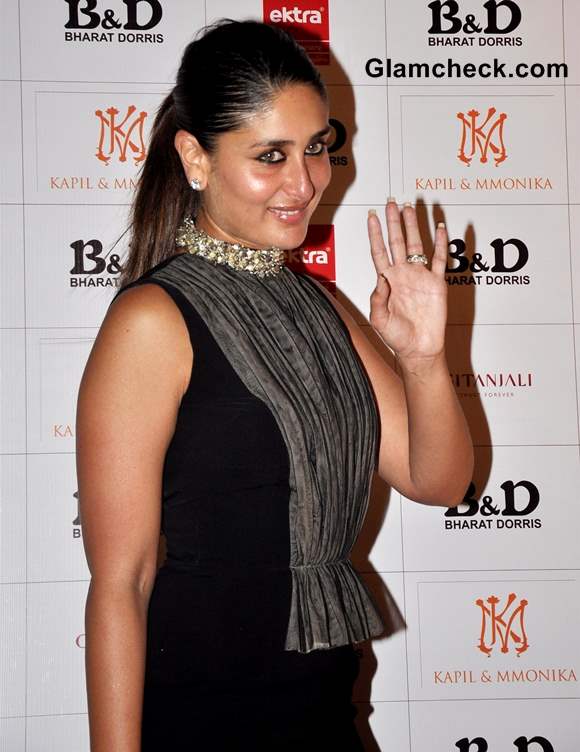 Kareena Kapoor at Hair Styling & Makeup Awards 2013
Of course, it wouldn't have been the same without the bling she adorned – diamond stud earrings and an embellished choker. The latter in particular really rounded off the outfit, appearing to be a part of the dress. Her strappy black ankle-strap stilettos were another accessory which upped the sex appeal of the ensemble.
Her heavily kohled eyes and sleek ponytail offered the perfect finishing touches to her look. 
Indian Photo Agency