It's just a few more days until the release of the much-awaited zombie-com "Go Goa Gone" which means that the cast is having to work its hardest. Jetting around the country to a dozen different promo events is no mean feat, but these actors pull it off with ease, looking like stars every single time.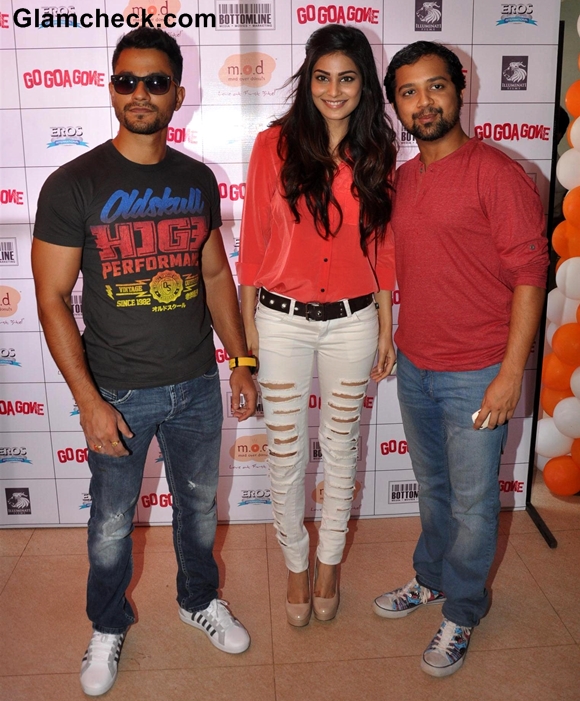 Kunal Khemu, Pooja Gupta and Anand Tiwari were spotted at yet another promotional event in Mumbai on May 7.
The boys went full-on casual in jeans, keds and tees. But we knew we could count on Pooja to inject a little more style to the day.
Her look
Edgy casual
What she wore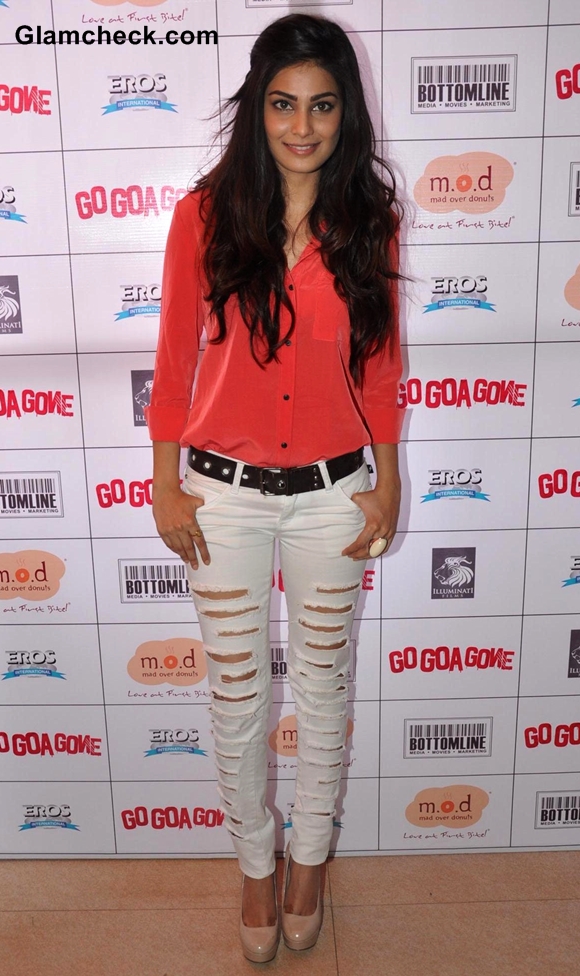 Actress Pooja at "Go Goa Gone "Promotions in Mumbai
Put a pair of shredded on a sweet-faced lass and it instantly boosts her sex appeal. Pooja already has a bit of both down-to-earth charm and an inherent sexiness so the shredded white jeans she donned did wonders for her look.
She paired them with a red front-buttoned shirt, accessorizing with a black belt, white statement ring and nude patent pumps. Simple, classy but also youthful and dynamic.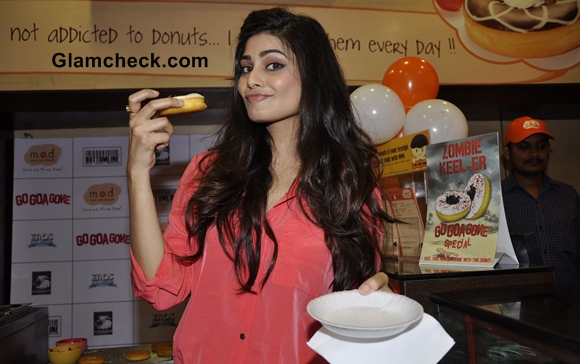 Pooja Gupta at "Go Goa Gone" movie Promotions in Mumbai
We're loving the half-up half-down curly do she went with for this look. It has a casual but super-feminine feel to it that both contrasts and complements her edgy bottoms. Glowy makeup with kohl-lined peepers completed her look. 
IANS