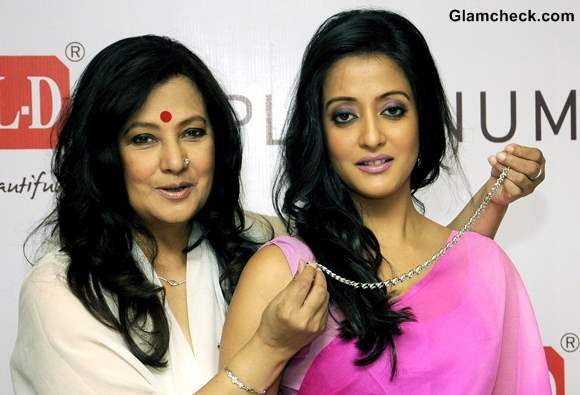 Bollywood actresses Moonmoon Sen and Raima Sen were both at hand at the Senco Gold jewellery showroom in Kolkata on May 7 where they were promoting the new pure white platinum collection.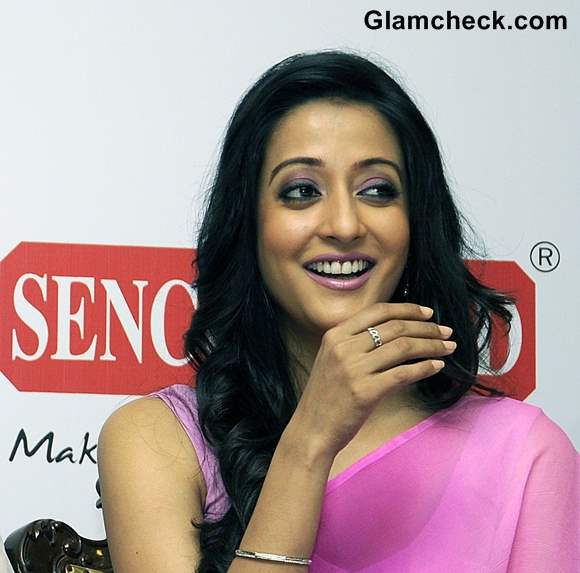 Raima Sen 2013
It was a treat to see the mother-daughter duo at the event. Raima wore a pink sari with a sleeveless blouse and matching pink eye shadow and lipstick. Mummy dearest stuck to classic white with a large red bindi, nose ring and a curly do.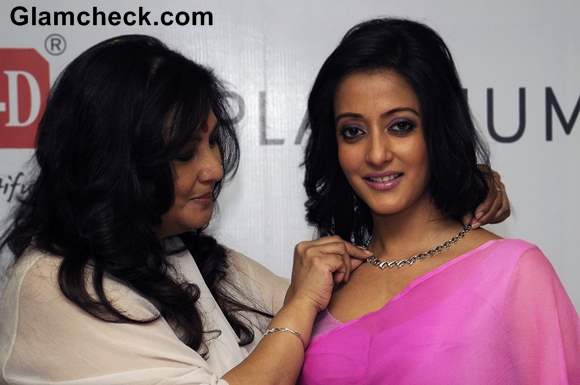 Moonmoon & Raima Sen at Jewellery Line Promotions in Kolkatta
Moonmoon helped her daughter put on an elegant necklace from the new line. They both then posed for pictures near busts that displayed even more pieces from the collection.
Both ladies were in their element, beautiful as ever, obviously thrilled to be working together and smiling all the way.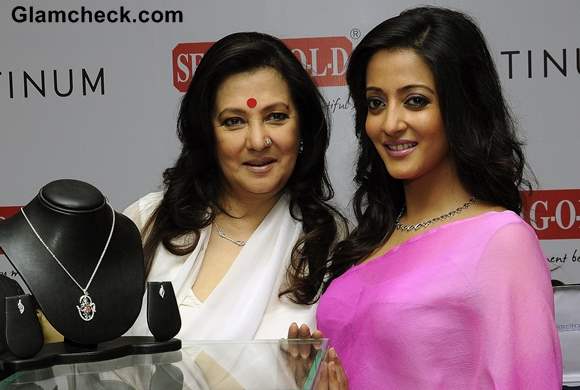 Moonmoon Sen with daughter Raima Sen
Of course, they were not just there for work. On the occasion of Akshaya Trithya, Moonmoon wanted to buy her daughter a gift and she stated that she could not think of anything better than the rare and everlasting beauty of platinum.
Raima appreciated the gesture and the gift greatly, thanking her mother publicly and also revealing that rare and understated platinum was exactly the kind of jewellery that she loved. 
IANS