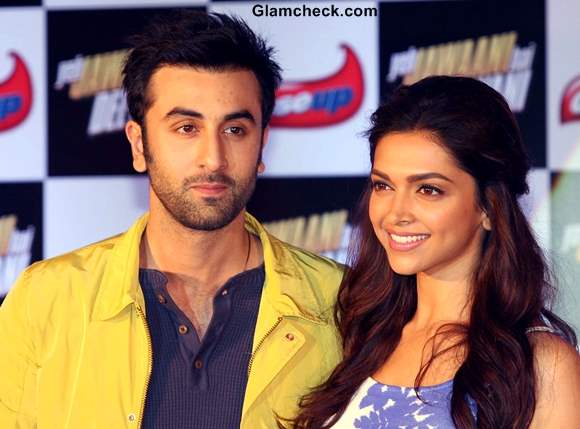 Bollywood actors Ranbir Kapoor and Deepika Padukone launched a whole bunch of Close Up dental care products while promoting their latest movie "Yeh Jawaani Hai Deewani" in Mumbai on May 17.
This is their first movie together after the well-received Bachna Ae Haseeno in 2008. Yeh Jawaani… was initially supposed to release in March 2013 but production issues postponed it to May 31.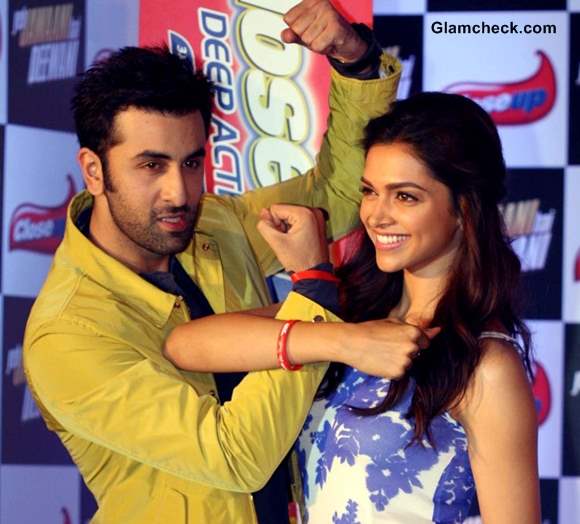 Deepika Padukone & Ranbir Kapoor at 'Yeh Jawaani Hai Deewani'
They were both in a playful mood at the event as they posed comically with Ranbir making funny faces and Deepika laughing as she watched.
Ranbir's base outfit was smart and sedate – white pants with a deep blue collared tee. But the yellow blazer he sported brightened up the whole look considerably and gave it a bit of a zany twist.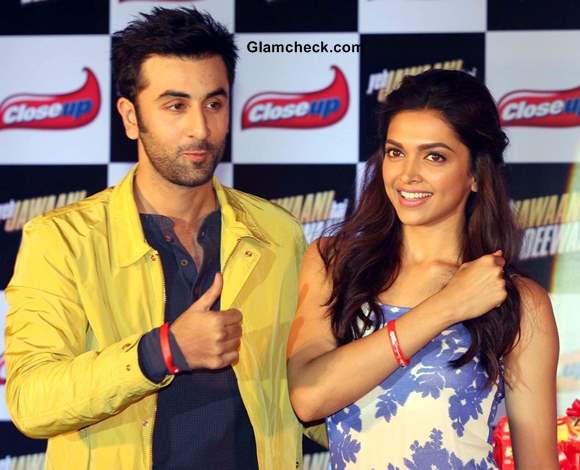 'Yeh Jawaani Hai Deewani' 2013 Close Up Event
Deepika complemented him in an equally colorful but far more sophisticated avatar.
Her look
Summery
What she wore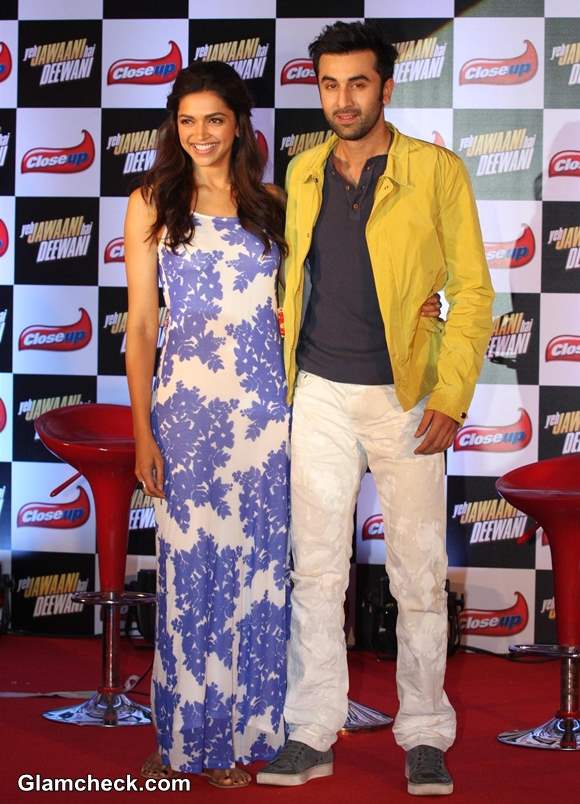 Deepika Padukone & Ranbir Kapoor 'Yeh Jawaani Hai Deewani' 2013
Deepika looked bright, fun, chilled out and very happy in a floor-length sun dress. It had a soothing blue floral print against a white backdrop.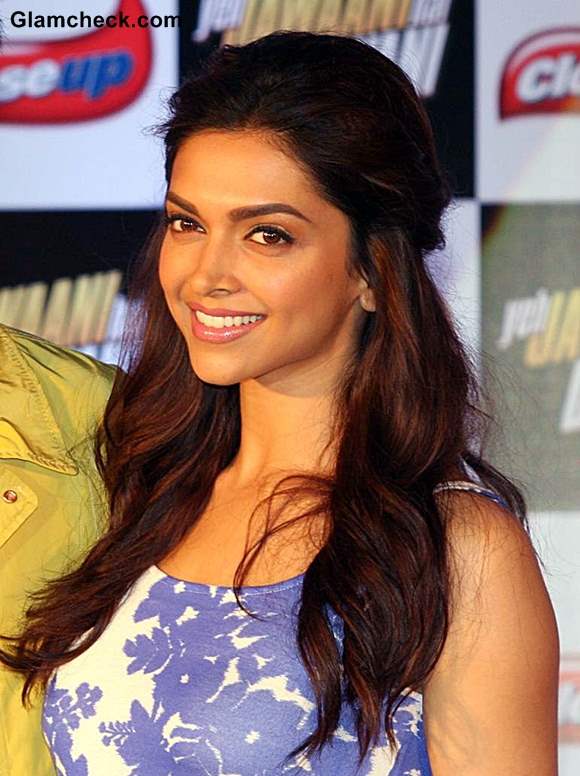 Deepika Padukone 2013
Her long brown hair was pinned back from the crown but the rest of it hung in loose curls down her shoulders. Natural makeup with a just a hint of liner and lip gloss completed her look.
IANS