After the snide, catty and downright rude comments that the press made about Aishwarya Rai the last time she was at the Cannes Film Festival, the actress and former beauty queen was determined to return and prove that she has not lost any of the 'it' factor that made her the face of the world. She lost oodles of weight after the birth of her baby and has been at Cannes charming the pants off everyone she meets with her radiant smile, famous eyes and je ne sais quoi. And, of course, some seriously stylish wardrobe picks.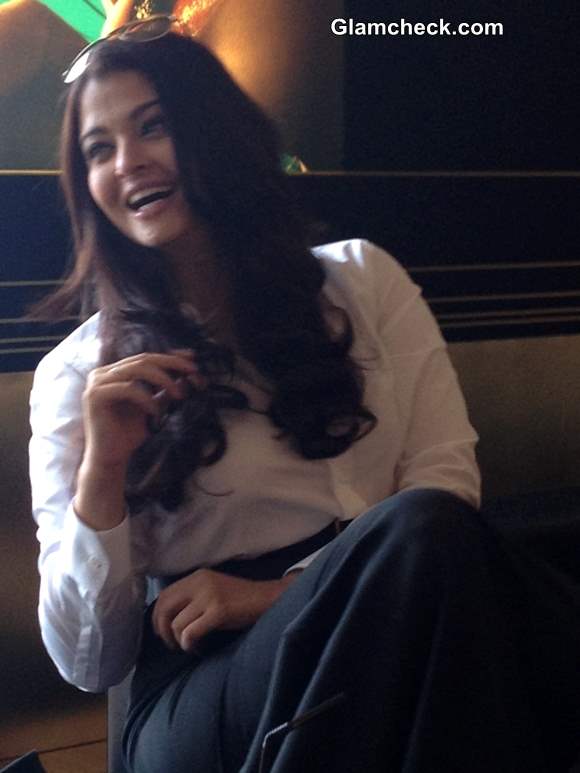 Aishwarya Rai 2013 Cannes Film Festival
The first of the many gorgeous outfits that she wore played on the monochrome trend that is so hot at the moment. She sported a front-buttoned classic white shirt and a floor-sweeping skirt with mermaid silhouette and a train.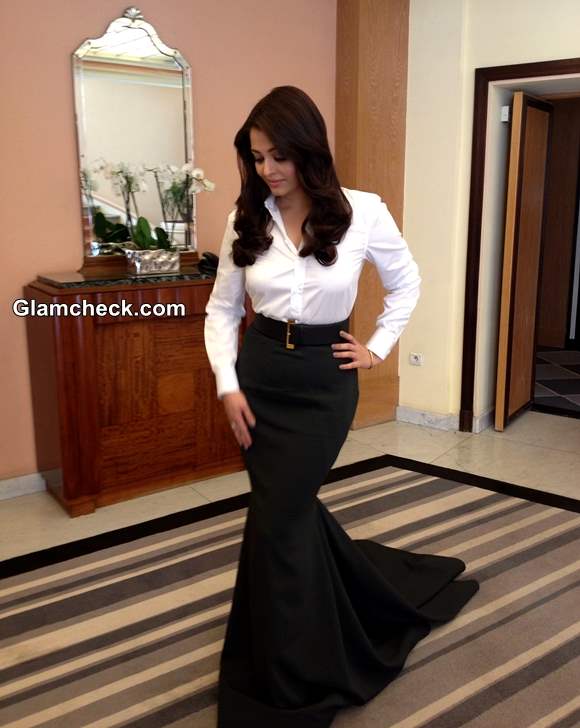 Aishwarya Rai at the Cannes Film Festival 2013
A thick black belt with a gold clasp held in the waist. A gold bracelet accessorized the look. There is just so much class and grace to this ensemble and especially to the way that she carried herself. She looks stupendous!
For one of the more formal affairs at the festival, she slipped into a full-sleeved ball gown which featured a floral print in cooling greens, blues and pinks against an off-white background.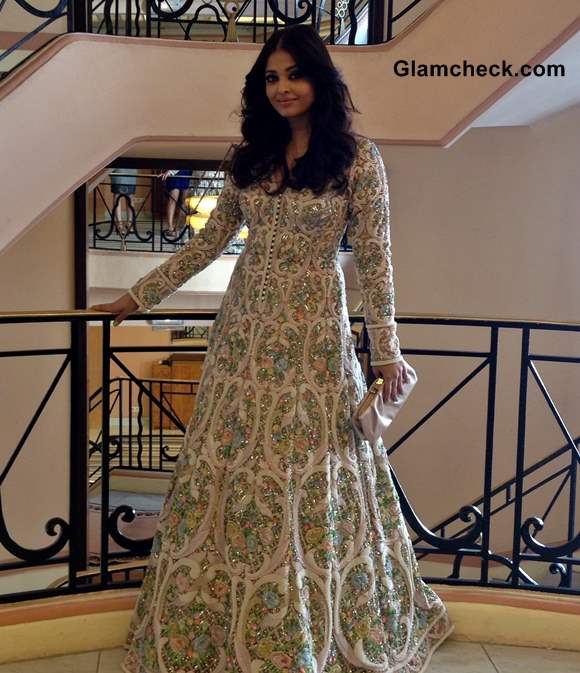 Aishwarya Rai outfit 2013 Cannes Film Festival
She finished off this look with an off-white clutch and cascading tresses. A little more definition around the waist would have been nice, but it was quite beautiful just as it was too.
The walk down the red carpet had to get traditional at some point. And what a way to do it! She looked magnificent in a fully black sari with a mind-blowing gold embroidered border.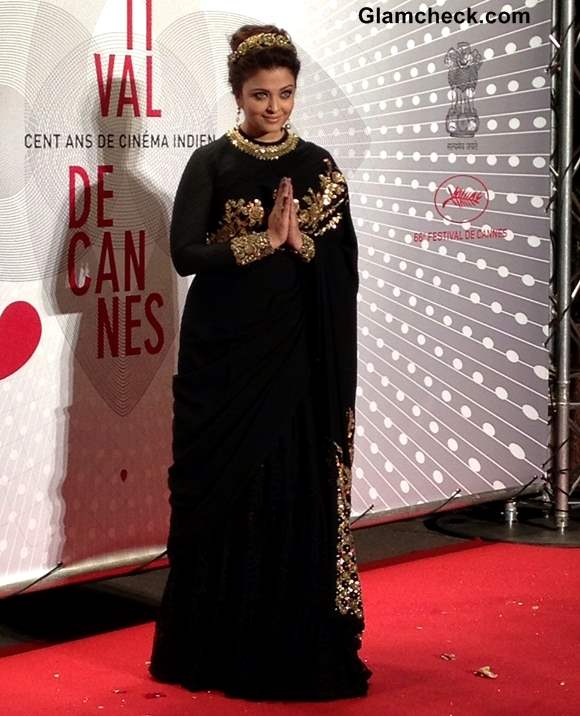 Aishwarya Rai Black sari 2013 Cannes Film Festival
She wore a full-sleeved, high-necked blouse which had the same gold embroidery on the cuffs. As for the accessories – just as regal! A thick gold necklace, gold dangle earrings and a gold hair accessory which sat like a crown upon her head. Beauty queen through and through!
From traditional to full-on Western androgynous, this lady can do it all. She cut a sharp picture in well-tailored pants, a three-fourth sleeve shirt with lacy cuffs, and a smart waistcoat.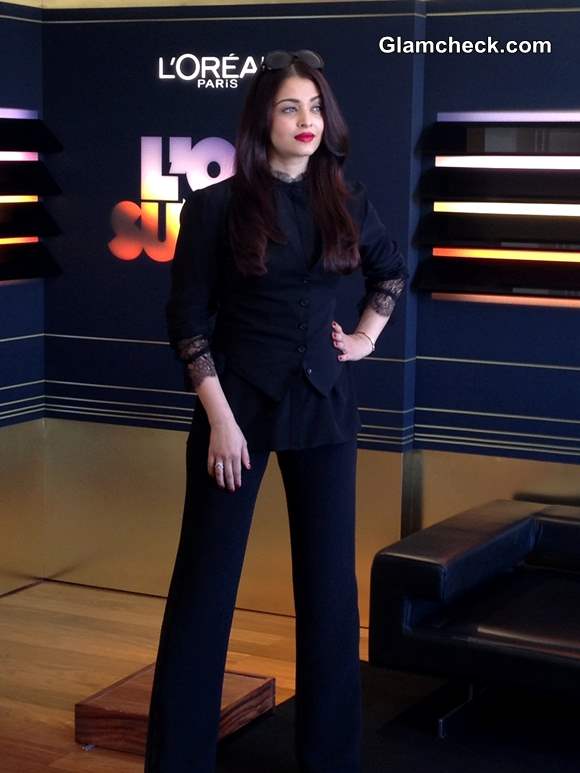 Aishwarya Rai at 2013 Cannes Film Festival
Reminiscent of her days on the runway, the ensemble combined with her gait and her commanding presence made her a fashionable force to be reckoned with. 
IANS