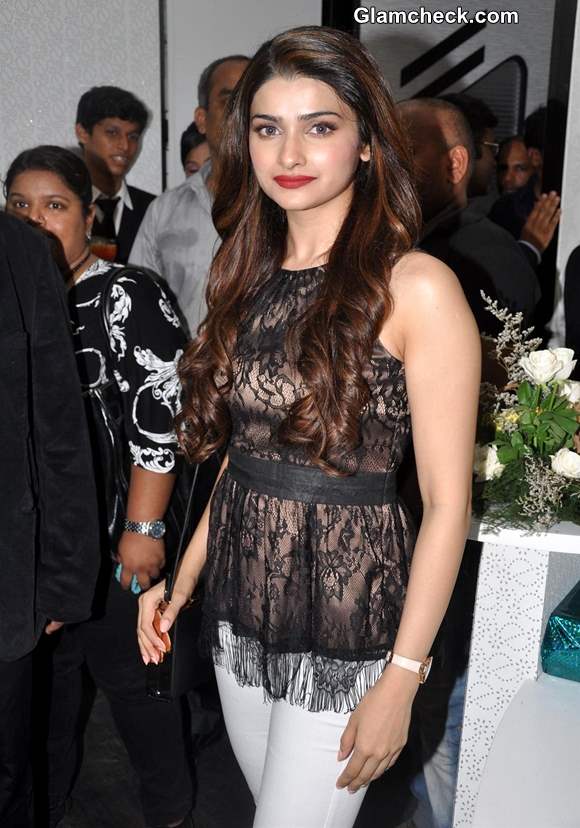 Bollywood actress Prachi Desai got all dolled up for the inauguration of "10 Jewel" – a contemporary designer diamond jewellery store – in Mumbai, India on May 25.
Her look
Day-time glam
What she wore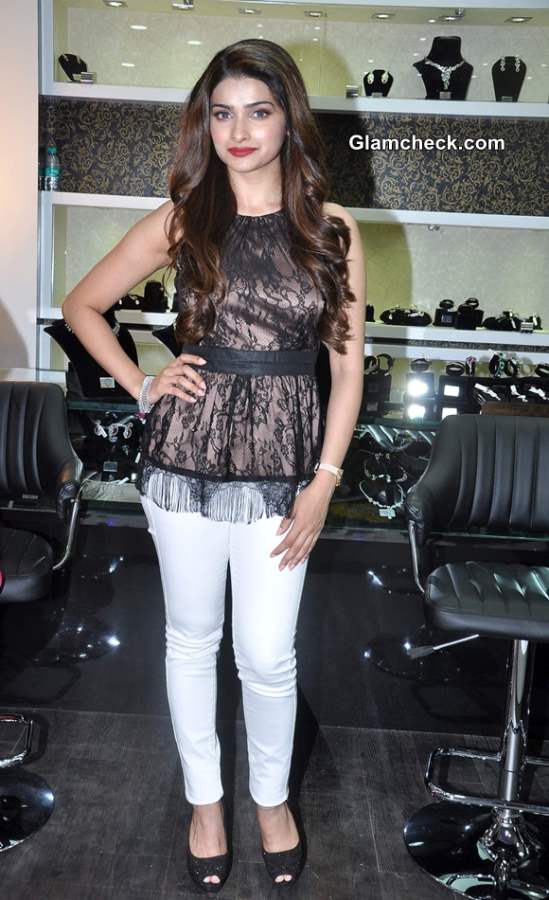 Prachi Desai Classy in Lace Top at "10 Jewel" Store Launch
Prachi pulls off the simplest looks like a queen. This time around too her outfit was quite sedate, but there was something about her that just added zing to it.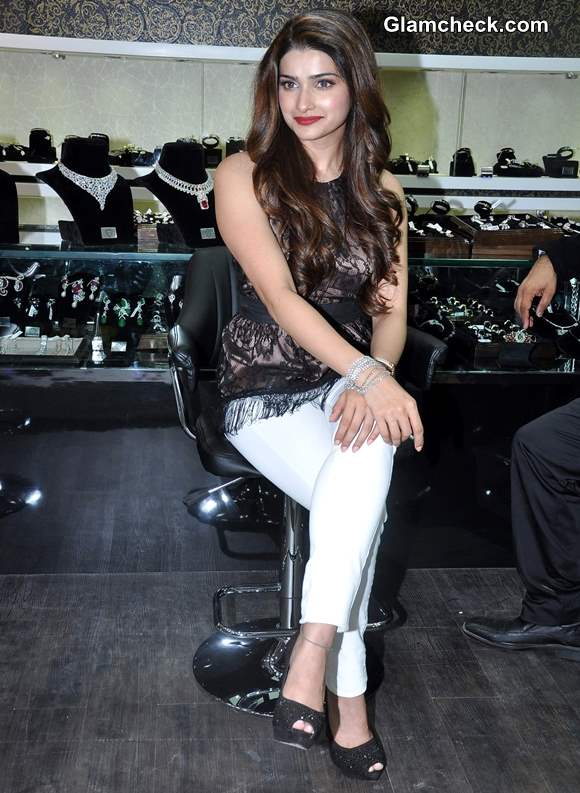 Prachi Desai at 10 Jewel Store Launch
She wore a pair of white pants with a sleeveless black lace top, the latter featuring a nude inner lining and a tasselled hemline. A black fabric belt held it the waist.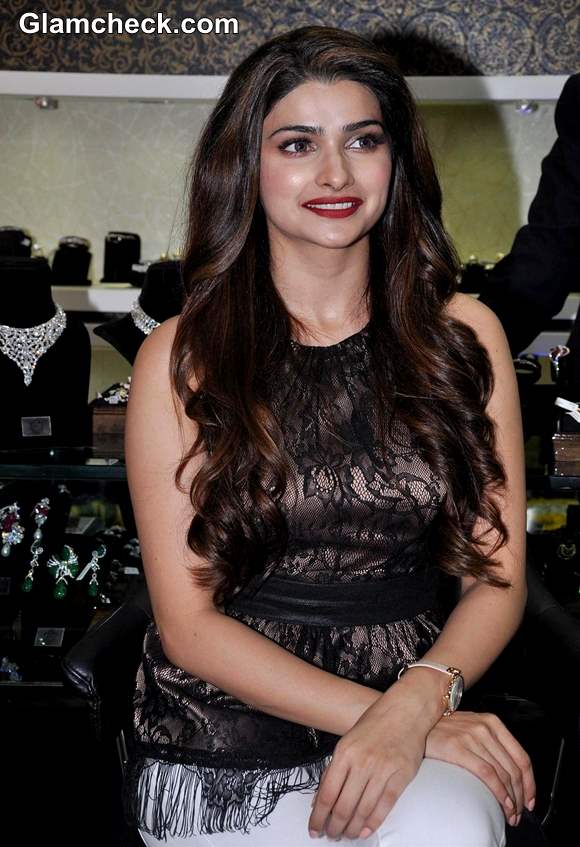 Prachi Desai at "10 Jewel Store" Launch
The outfit was accessorized with lovely black sequinned peep-toes, a black sling purse which she ditched after she entered the venue, and a white watch which balanced out the gorgeous bracelet on the other hand – a sample of one of the pieces from the brand she was endorsing.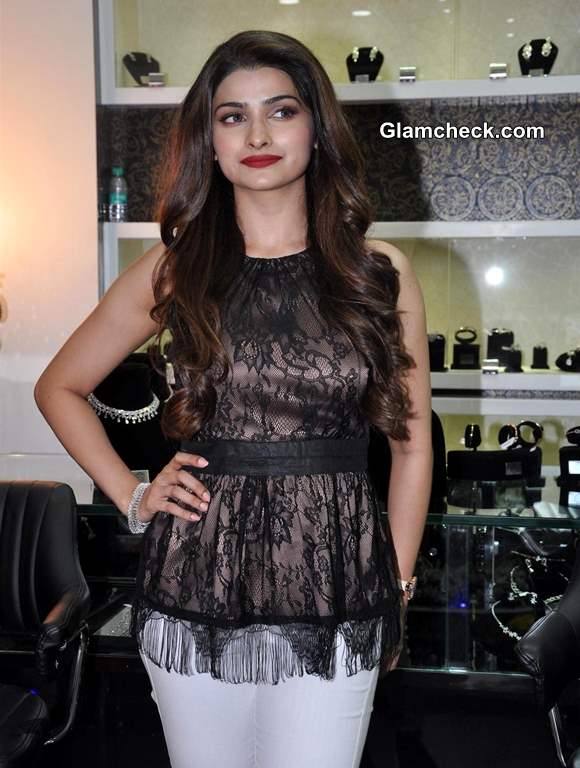 Prachi Desai 2013 
Glossy brown curls and blazing red lips completed her look. She was exuding a full-on diva vibe – suave, sophisticated and fully aware of her inherent sex appeal.
IANS, Indian Photo Agency