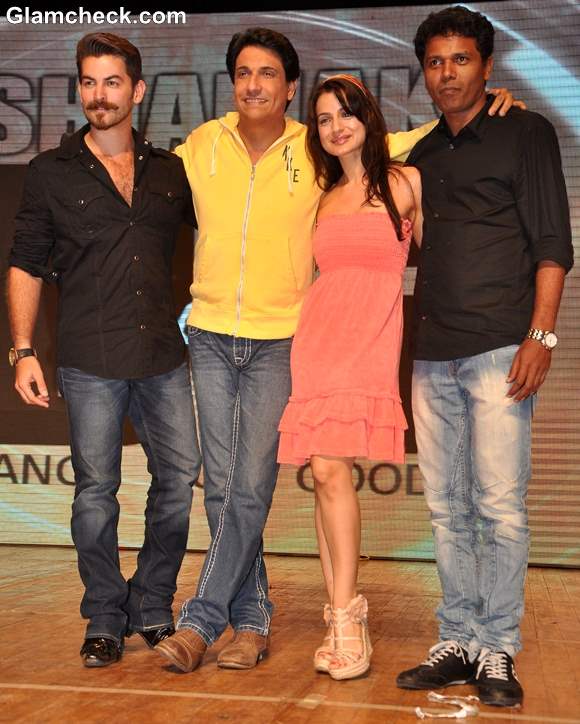 "Shortcut Romeo" movie 2013 Promo
Bollywood actors Amisha Patel and Neil Nitin Mukesh were joined by choreographer Shiamak Davar and director Susi Ganesh to promote the upcoming film "Shortcut Romeo" in Mumbai on June 1.
Shiamak's dance troupe put up a stellar performance at the do. He was quite excited to be there, as evidenced by the update on his Twitter handle.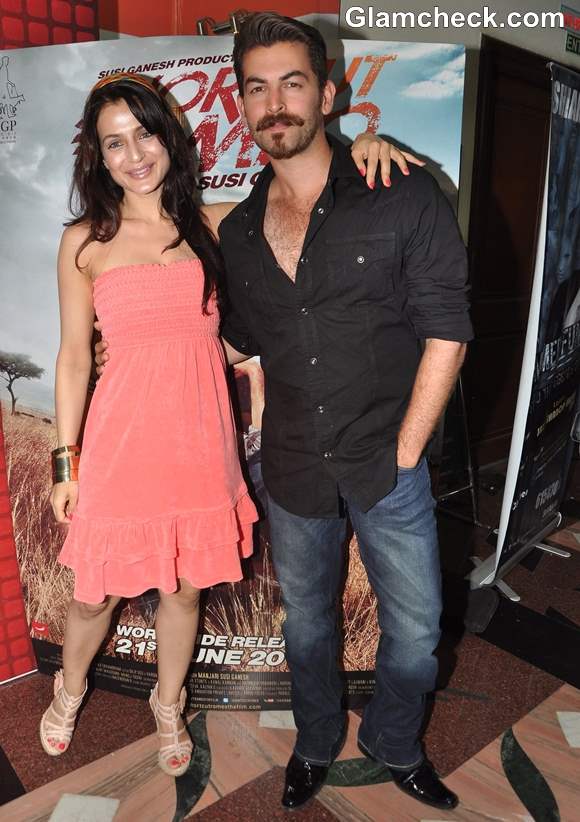 "Shortcut Romeo" movie 2013 Neil Nitin Mukesh & Ameesha Patel
Shortcut Romeo is the first time that Neil and Ameesha are pairing in a movie together. Puja Gupta is the other female lead, inconspicuous by her absence to the important event.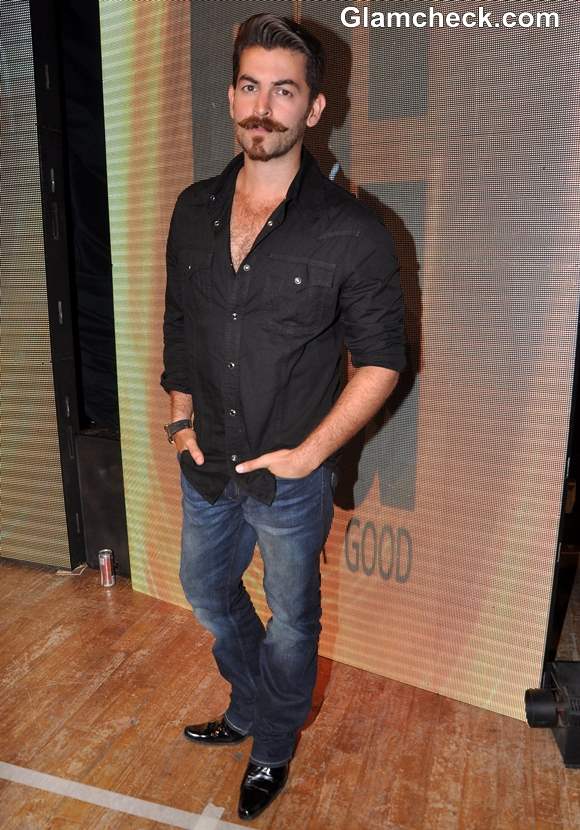 Neil Nitin Mukesh 2013 "Shortcut Romeo"
Neil, who plays the role of a blackmailer – sported blue jeans, a black shirt and patent black shoes.
You can get your fill of Ameesha's avatar below.
Her look
Playfully chic
What she wore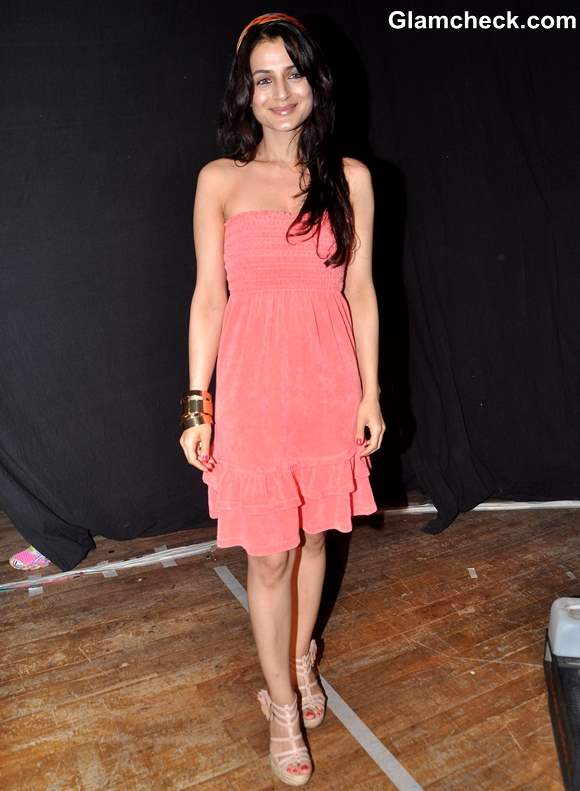 Ameesha Patel at "Shortcut Romeo" Promo
Ameesha wore a strapless peach tube dress by Juicy Couture, a brand she has often favoured before. It had ruffle detailing on the knee-length skirt and a light, fun, summery feel.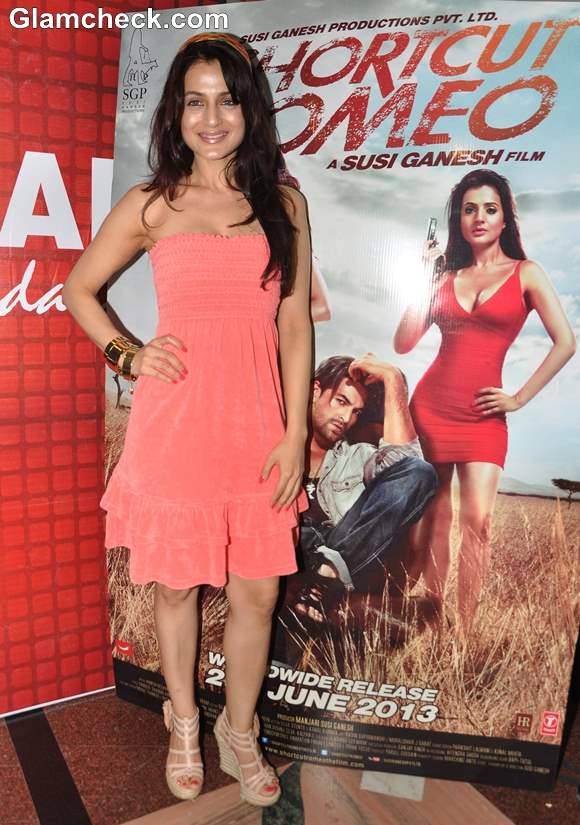 Ameesha Patel "Shortcut Romeo" 2013 movie
She accessorized with gold cuff bracelets and strappy wedge heels, sporting pink nail polish to complement the fruity outfit.
Her hairdo was sorta retro – a yellow, polka-dotted scarf was tied around her hair like a headband, her wavy locks spilling over onto her shoulders. Very becoming.
Ameesha Patel 2013 "Shortcut Romeo" Movie
The only thing off about the look was her makeup which made her seem a little sickly. The neutral tones ended up having a pasty hue against her skin and gave her a washed out appearance.
Shortcut Romeo releases June 21. 
 IANS