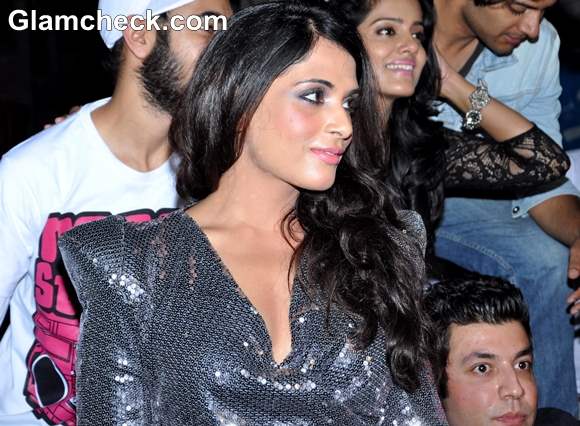 Bollywood actress Richa Chadda was definitely one of the highlights of the Fukra party 'Celebrate With The Fukro Ki Toli' held in Mumbai on May 31 to promote her upcoming film "Fukrey".
Her Look
Glitzy
What she wore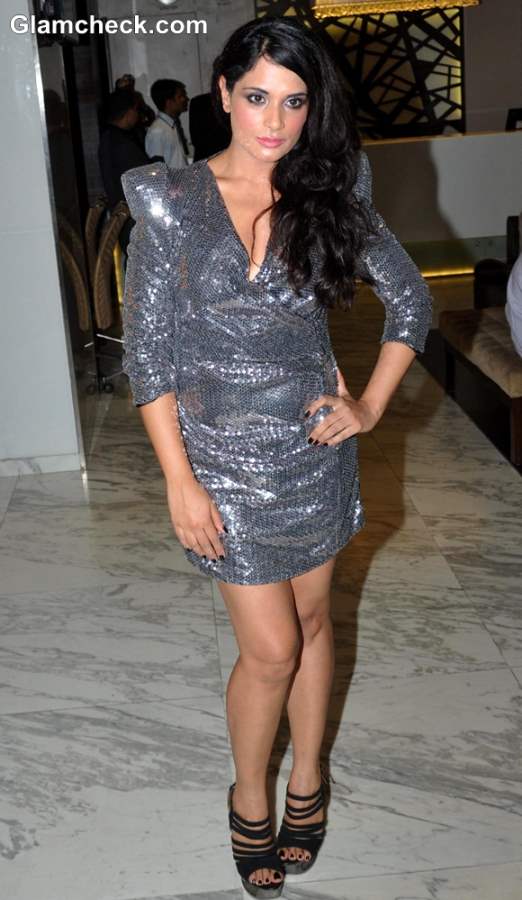 Richa Chadda 2013
Richa glowed like a disco ball in a three-fourth sleeve silver sequinned mini dress with structured shoulders and a V neckline. As effusive as the sparkly frock was, it really was a little shapeless on her which stole a considerable amount of its charm. It fit loosely in odd places, which just made it look as if she was the one who was lopsided.
Had it fit better, it would have upped the oomph factor of the look manyfold. But we're pretty sure no one there was bothered by the fit, so blinded must they have been by the attention-grabbing appeal of the number.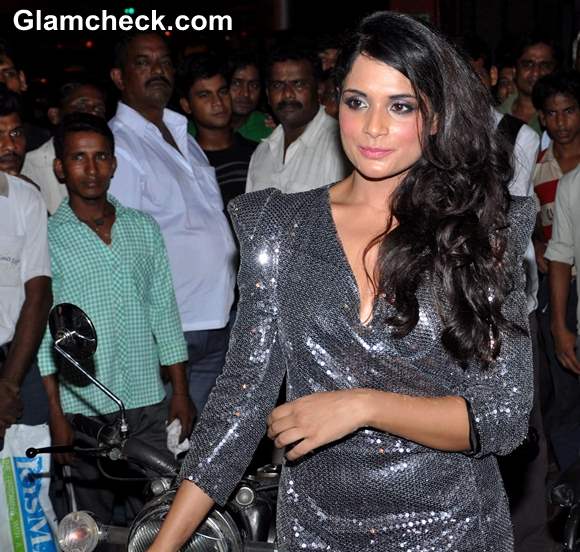 Richa Chadda Sports Sequinned Mini Dress to "Fukrey" Fukra Party
She accessorized the outfit with black strappy heels, adding a black mani-pedi for added effect.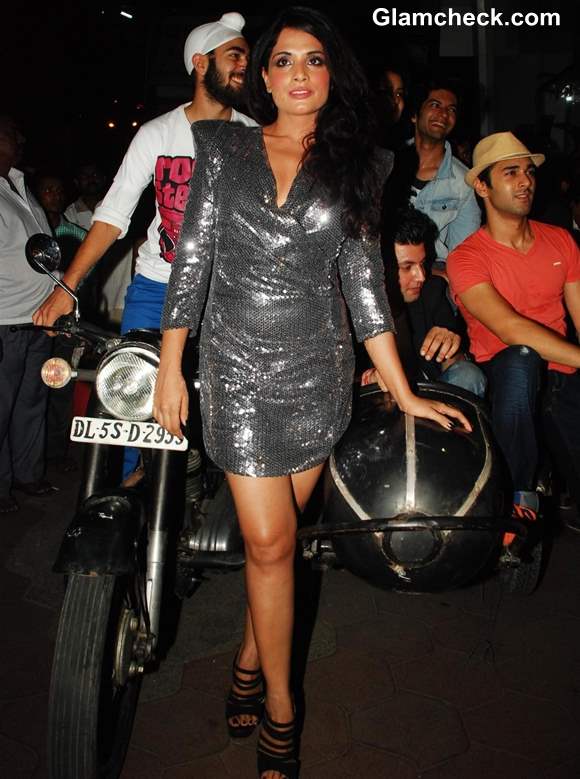 Richa Chadda at "Fukrey" Fukra Party
The diva-in-the-making swept her thick curls over her shoulders and completed her look with glamorous makeup – rouged cheeks, pink lips and heavy silver-grey eye shadow plus a generous application of kohl. 
IANS, Indian Photo Agency