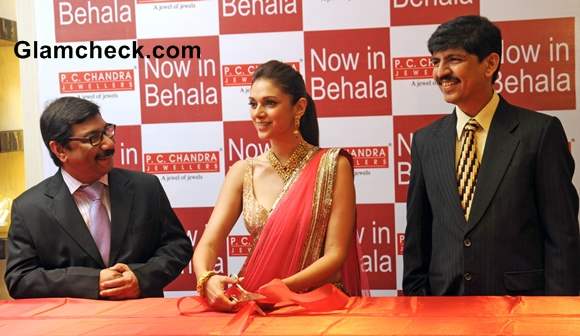 Bollywood actor Aditi Rao Hydari was roped in to inauguration the opening of the new showroom of PC Chandra Jewellers in Kolkata on June 4.
She cut the ribbon to mark the launch and also posed for shutterbugs sporting some of the exquisite pieces from the showroom's collection.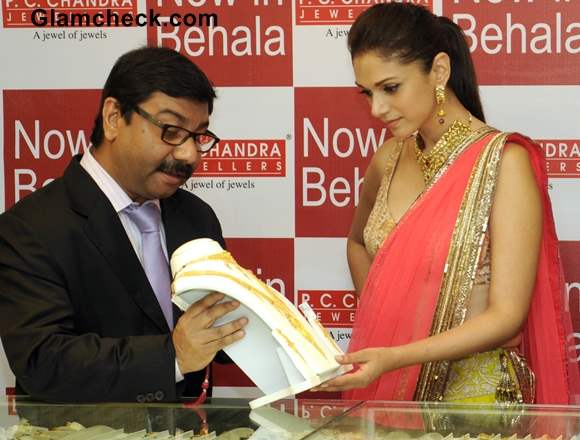 Aditi Rao Hydari 2013 Jewellery Showroom Launch
Talking to the press, she revealed that she has spent a lot of time lately simply reading many, many scripts as she feels that she is at a very important stage in her career and she wants to make the right choice with her next movie to set the trend for better things. We think she'll blaze a trail!
Check out her beyond-gorgeous avatar at the event.
Her look
Traditional glam
What she wore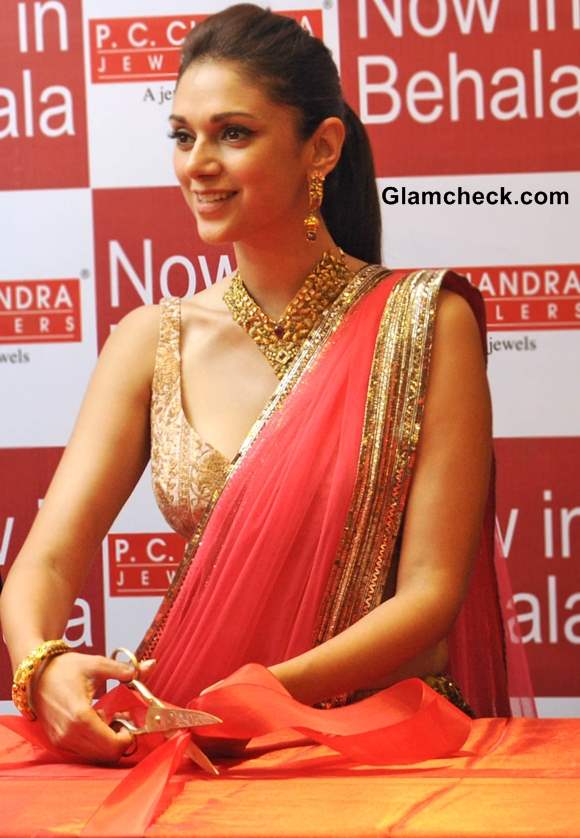 Aditi Rao Hydari Sports Manish Malhotra at Jewellery Showroom Launch
The lissom lass wore a lehenga choli by Manish Malhotra which boasted vibrant hues of lime green, yellow and peach embellished with gold embroidery. A low-cut sleeveless gold blouse gave the traditional outfit a modern, sassy vibe which suited her sparkly persona.
She looked like a princess. Indeed, she even felt like it, commenting that she was very excited to be wearing such a spectacular creation by the acclaimed designer.
Her hair was swept back into a simple ponytail and her makeup was understated so that the jewels she was modelling could be better highlighted.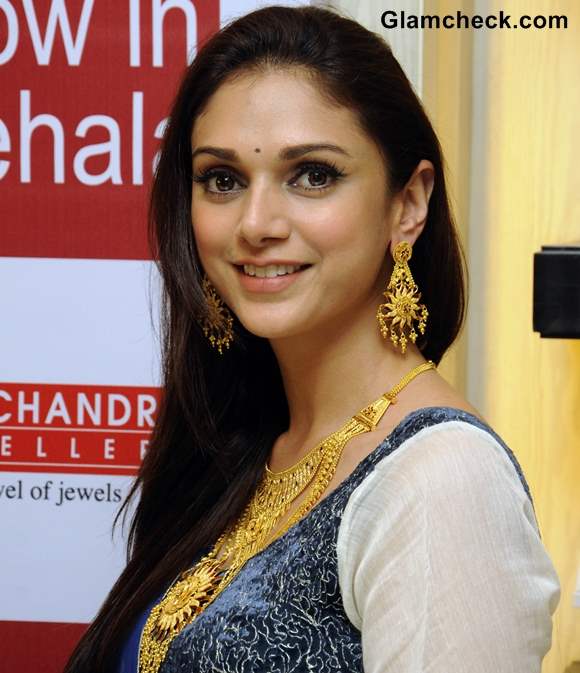 Aditi Rao Hydari 2013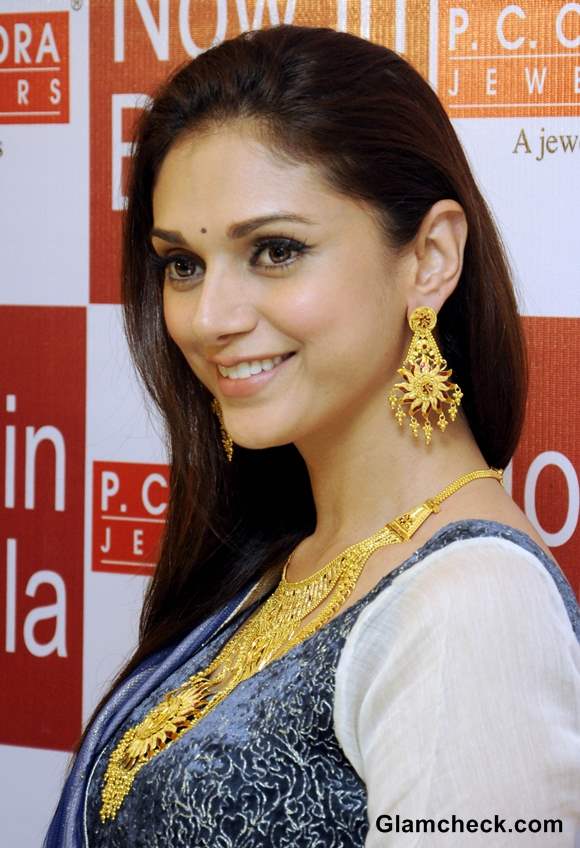 Aditi Rao Hydari 2013 Pictures
IANS