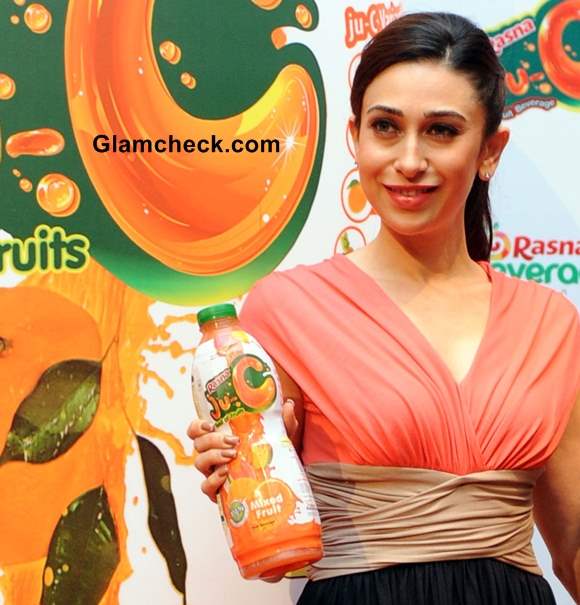 Karisma Kapoor 2013
Rasna girl Avan Khambatta and Bollywood actor Karisma Kapoor launched a new offering from the Rasna family – "Rasna Ju-C" – a ready-to-drink beverage rather than the concentrate that the brand is known for.
Karisma Kapoor at Rasna Ju-C Launch
Piruz Khambatta, MD of Rasna and Avan's mother, stated that there were plans to foray into the world of flavoured water and also energy beverages in the months to come at an investment of close to Rs. 60 crore.
The new Rasna Ju-C is packaged in PET bottles of 250 ml and 1 litre. Apart from the popular orange flavour, apple, mango and a mixed variety are also available.
Karishma posed for shutterbugs with Avan, holding up a bottle of the new product.
Her look
Chic
What she wore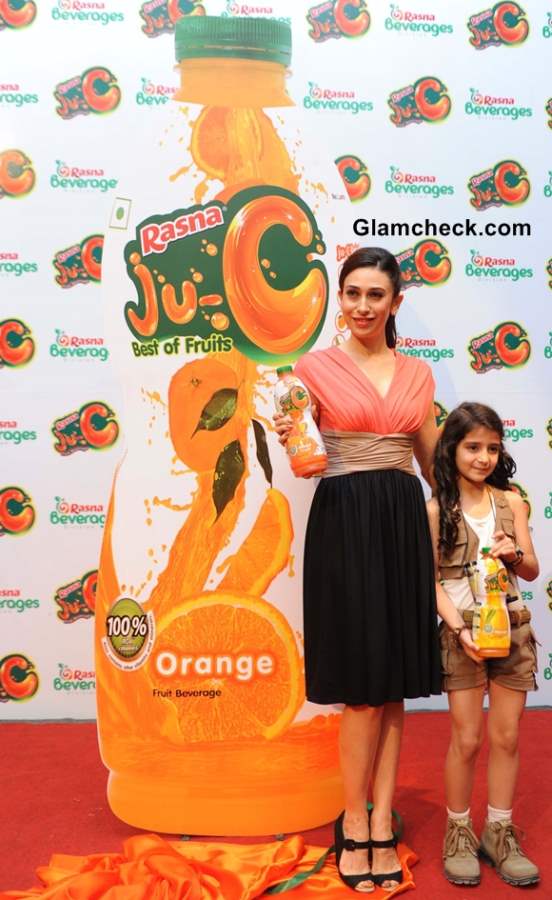 Karisma Kapoor Color Blocks at Rasna Ju-C Launch
She sported a knee-length Paule Ka color block frock with a peach bust, nude waist and black pleated skirt.
It was an elegant ensemble, something that you can take for granted you will get with anything she wears. She kept the accessorizing and the makeup minimal, finishing off with a simple ponytail.