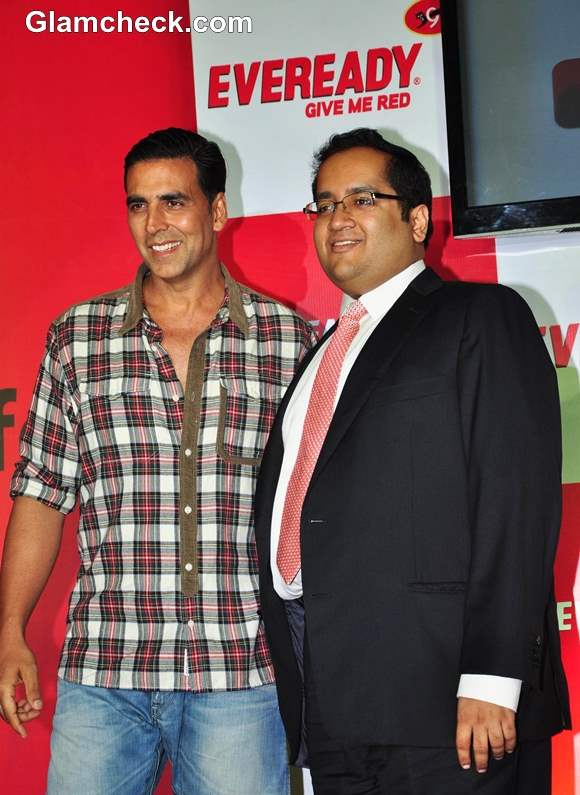 Bollywood actor Akshay Kumar launch Eveready`s new brand of ultimate power products at Hotel Novotel in Juhu, Mumbai on June 6.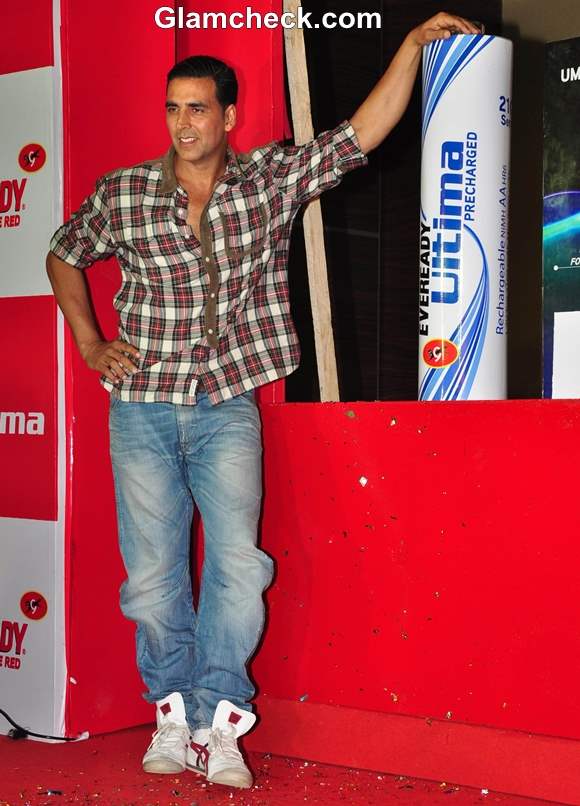 Akshay Kumar 2013 Eveready Ultima Power Batteries Launch
He posed in front of a life-size mock-up of the new and more powerful Eveready Ultima batteries as he chatted with the press.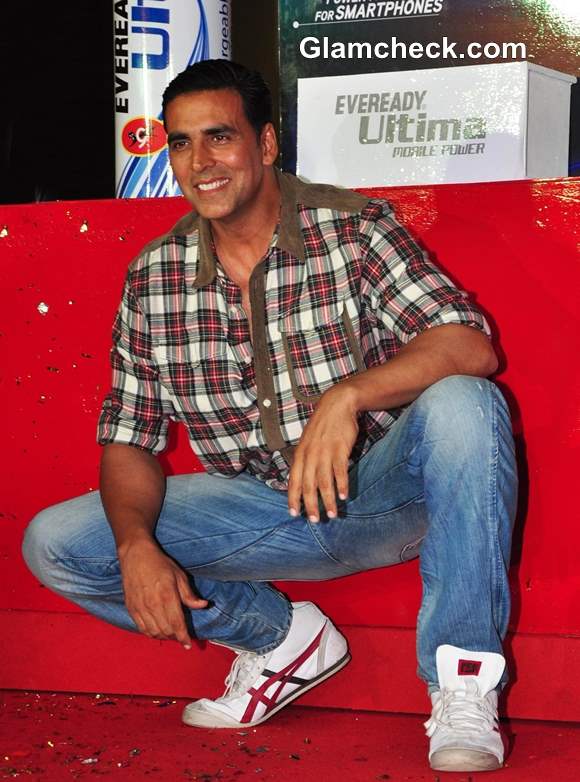 Akshay Kumar 2013
As the brand ambassador, Akshay brought his undeniable star power to the event plus related a charming anecdote from his childhood. The action star recalled fond memories of his father advising him to buy Eveready batteries for his toys. So in Akshay's mind, batteries have always been equated with Eveready. 
Indian Photo Agency